Recently, reader A. Marie mentioned making teabag wreaths with her Jane Austen group, and several of you asked for photos of the process.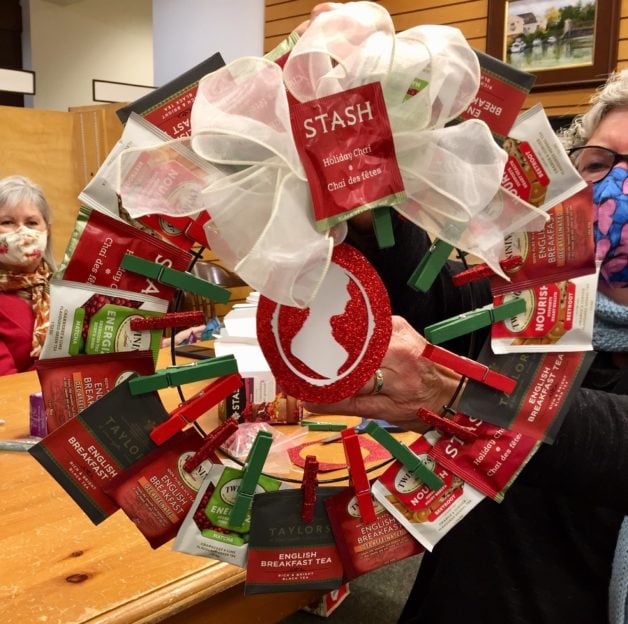 A. Marie wanted to add the photos to her comment, but there's no tidy way to do that! So, I figured I would just put her photos into a post, and then they'd also be easy to find in the future if any of you want to reference them.
The wreath-making process begins with colorful clothespins, which this group leader found at a dollar store. The cheapest wooden ones I found at Amazon are about $0.13 apiece ($13/100) so I'm guessing the dollar store might be cheaper.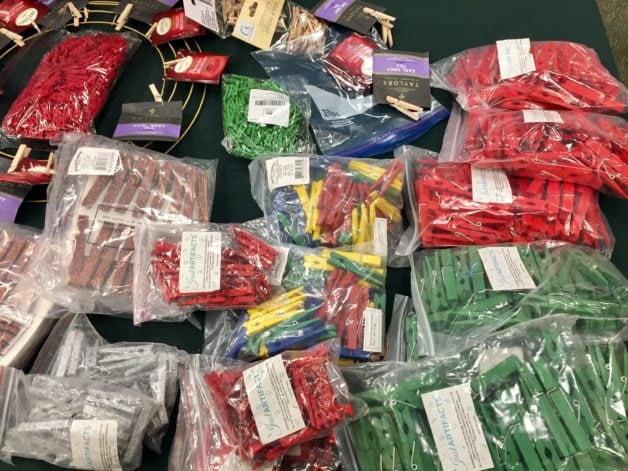 You'll also need wire wreath forms; these ones are from Michael's. These 10-inch forms are under $2/apiece at Amazon.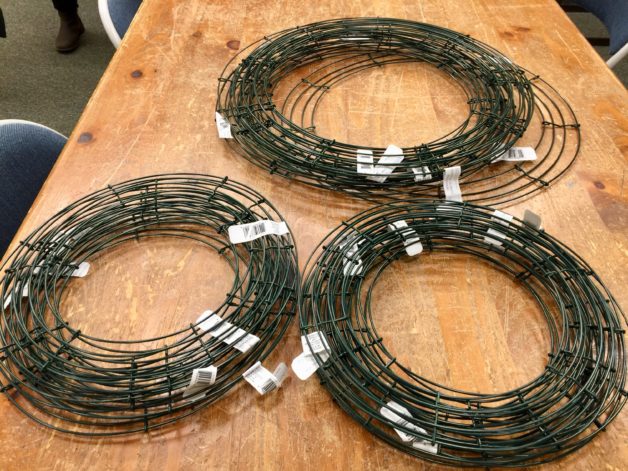 And of course, you will need individually-packaged teabags, plus some ribbon to make bows.
The teabags can be attached to the wreath forms in different ways; A. Marie says one of the beauties of this project is that there's no right or wrong way to do it.
Clothespins on the inside: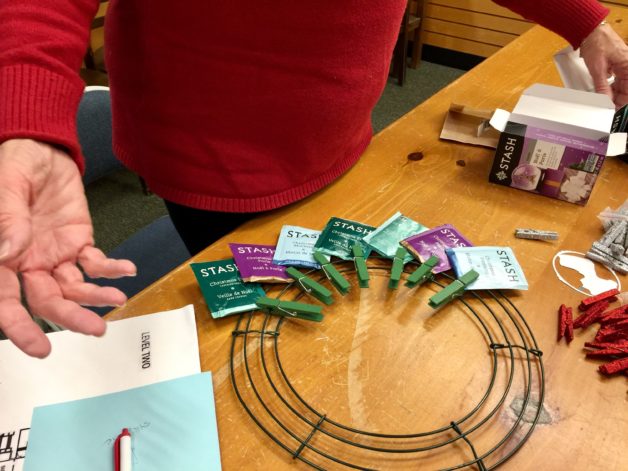 Clothespins on the outside: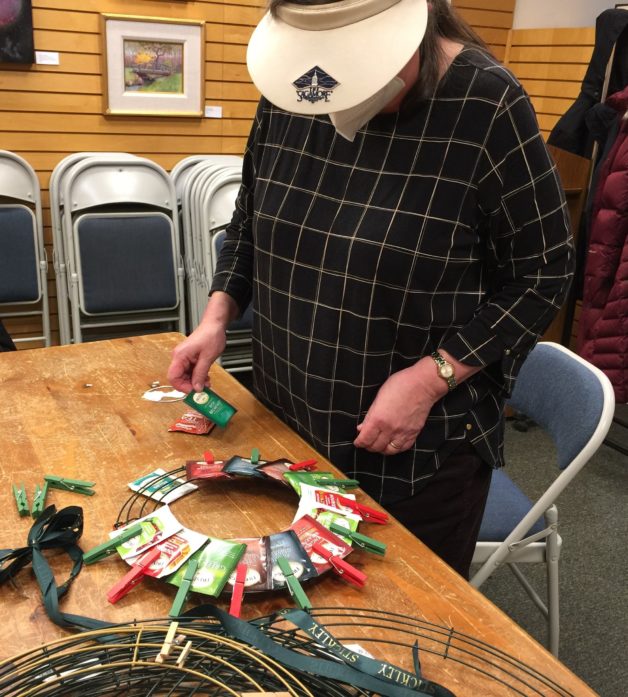 Here are some photos of the finished wreaths.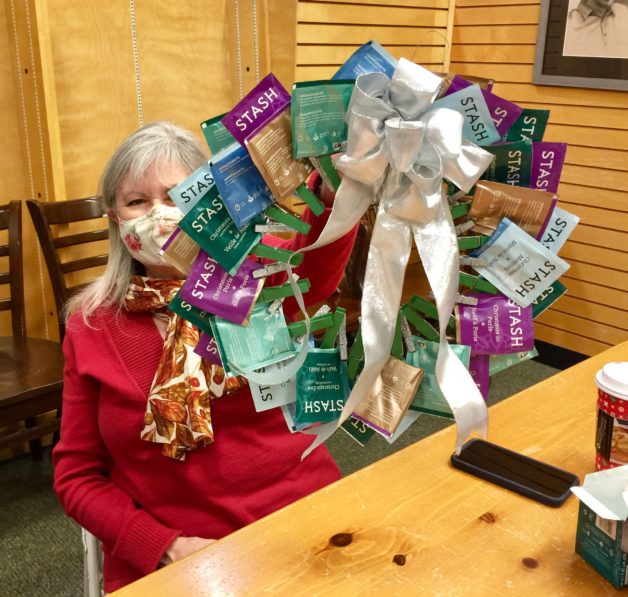 Since this was a Jane Austen society activity, they added Jane silhouettes, which they ordered off of Etsy. But obviously, you do not need to do that unless you so desire!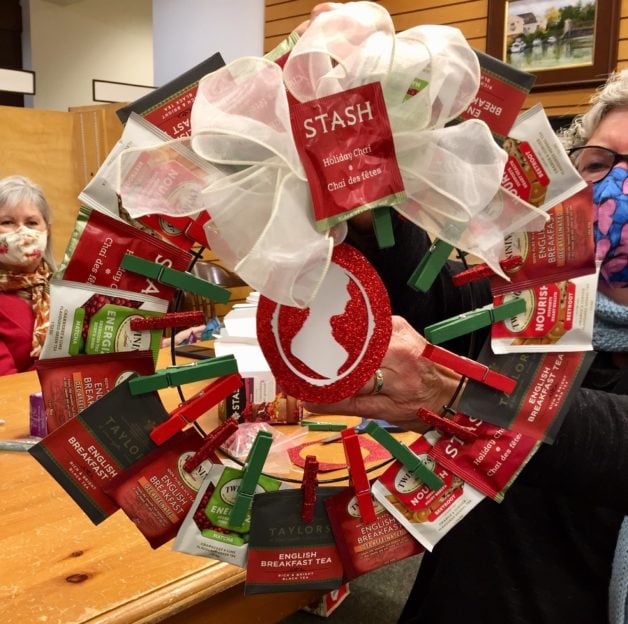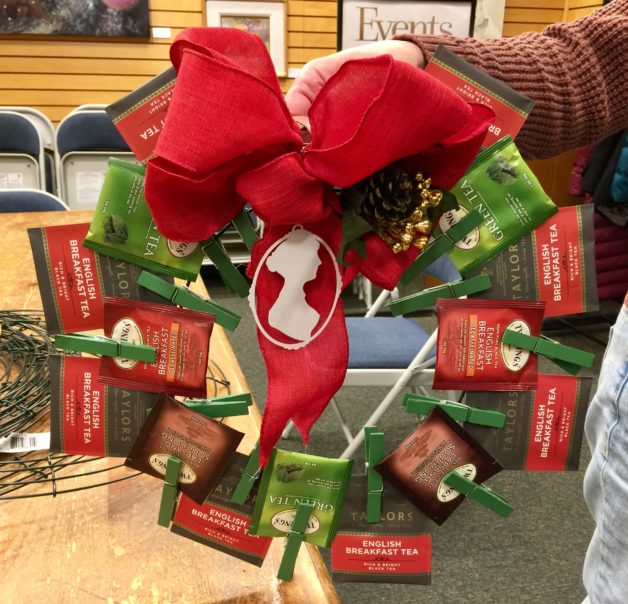 And here's our own A. Marie with two of her wreaths.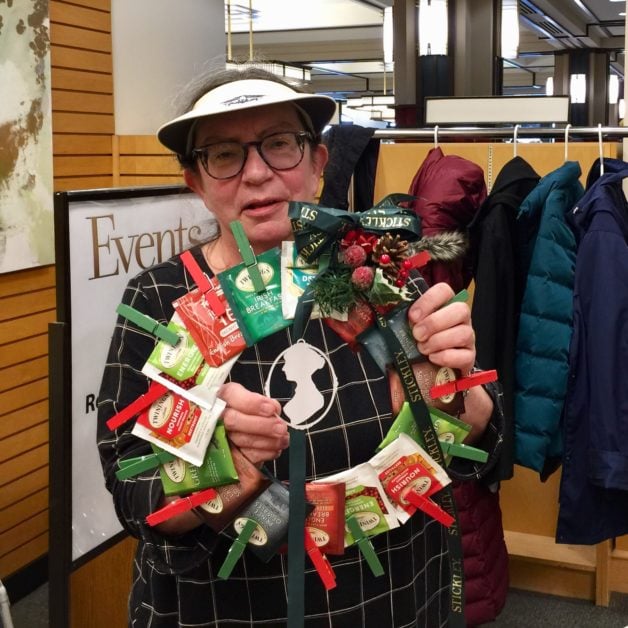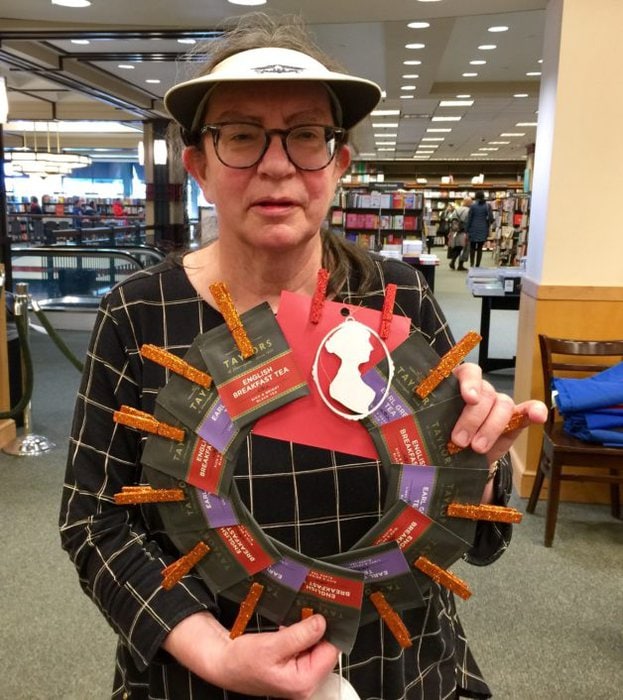 The clothespins in that last photo look like pretzels to me, but maybe that's because I am very hungry right now. I think they're actually glittery and festive!
And on that note, I should go make myself some breakfast.
Happy crafting to you! And if you have any questions, I'm sure A. Marie would be happy to answer.
P.S. A. Marie wants to mention that her group's leader, Lisa Brown, took all the photos and should be credited. And she wants you to know that all the ladies gave permission for their pictures and wreaths to be published here. 🙂