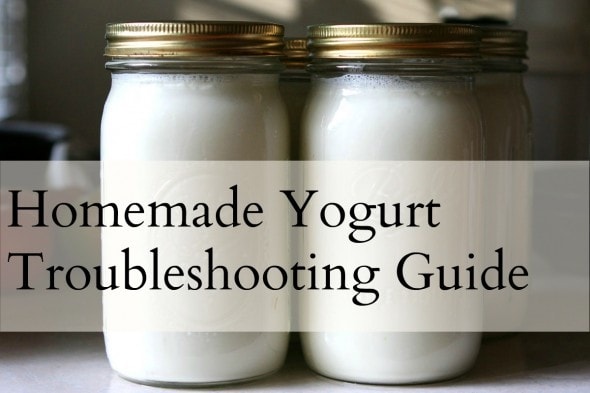 I regularly get emails from readers who wonder what went wrong when they tried to make yogurt, so I thought it might be helpful to put together a post detailing common mistakes.
Making homemade yogurt is a fairly simple process, but there are some common things that can go wrong. If you've got a failed batch and want to know why, read on!
First, a common question:
What if my milk for yogurt cooled too much?
I've done this before plenty of times! I get busy doing something else and before I know it, my milk has cooled below 120°.
Don't worry, though! If your milk has cooled too much and you haven't added any started, just put it back on the stove and heat it back up to 120°, then proceed with the recipe as usual.
Homemade Yogurt Troubleshooting
If your yogurt turned out runny/watery, here are some things that could have gone wrong:
1. Your thermometer isn't accurate.
If your thermometer isn't giving you correct readings, you can accidentally kill your yogurt cultures. Milk that's too cool will just result in slow-growing yogurt cultures, but if your milk is over 120 ° F when you stir in the starter, you could kill the yogurt bacteria.
Make sure your thermometer is working correctly, and be precise about following the temperature recommendations in the recipe. There are some foods that can be made by feel, but when it comes to yogurt-making, it's better to be exact.
My spoiled self got a Thermapen
as a birthday present, so that's what I use. However, a simple digital or non-digital thermometer will also do the trick.
2. You used ultra-pasteurized milk.
Ultra-pasteurized milk, which is often sold in paper cartons, has been heated to very high temperatures in order to ensure a long shelf life. The ultra pasteurization process kills off too many bacteria for the yogurt-making process, though, and your yogurt will likely be very runny if you use this kind of milk.
Organic milk is frequently ultra-pasteurized, and sometimes is sold in plastic jugs, so don't assume you're buying regularly pasteurized milk…read the carton/jug.
Raw milk (if available in your area) also works just fine for yogurt.
3. You used non-dairy milk.
This recipe is formulated to work with cow's milk, and it should also work with goat's milk. Almond milk and soy milk usually require some modifications, though, so find a recipe meant specifically for those milks.
4. You used skim milk.
Milk with a higher fat content makes much thicker, milder yogurt, so I use whole milk in every batch.
If you use skim milk, your yogurt will be thinner and more tangy. To thicken it up a bit, you can stir some powdered milk into the warm milk before you add the starter. Some people also add gelatin (the Kitchn recommends one teaspoon per quart of milk, and they advise letting it dissolve in some milk before adding it to the pot of milk during the heating process.)
5. You used a faulty starter.
I recommend using Dannon or Yoplait plain or vanilla yogurt as your starter. Their yogurt provides consistent, reliable results.
A number of people have reported yogurt failures when using Greek yogurt as a starter, and I personally have had a failed batch from a store-brand starter, so I would shy away from those.
FYI, Greek yogurt starter does NOT make Greek yogurt. Greek yogurt is made by straining the whey out of regular yogurt, and thus has everything to do with method and not with the starter.
6. Your incubating water wasn't deep enough.
A gallon of hot water is perfect for my cooler. The water reaches about 3/4 of the way up the jars, which is as it should be. If you have a larger cooler, though, you may need to add more water.
If the jars aren't 3/4 submerged in the water, the yogurt will not stay warm enough during the incubating process for the cultures to grow.
What to do with failed yogurt
If you have a batch of runny yogurt, you probably won't be able to save it by trying to remake it into yogurt (I tried that once and it was an unmitigated disaster.)
But don't throw it away!
You can:
Throw it into a smoothie.
No one will ever know it was runny once it's all blended up with fruit and ice.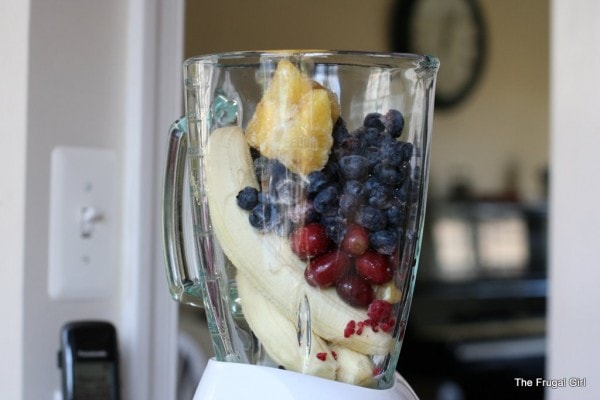 Use in place of buttermilk.
Runny yogurt is often the consistency of buttermilk, and since it's at least somewhat cultured, it tends to make a great buttermilk substitute.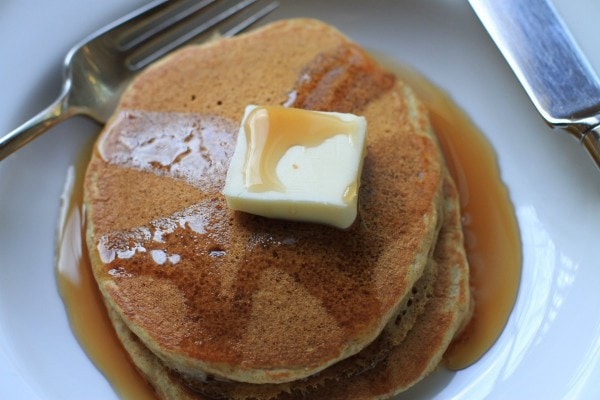 So, make some biscuits, pancakes, or waffles.
Strain it.
Greek yogurt is made by straining the whey out of regular yogurt, and you can easily do this with your runny yogurt (although if it's the texture of regular milk, this will not work.)
Simply line a colander with a cloth napkin or thin kitchen towel, place the colander over a bowl, fill it with yogurt, place the whole works in the fridge, and let the whey drain out until the yogurt reaches the desired consistency.