It's a multiple-picture week. 😉
This is my produce, none of which is local, because farmer's markets aren't open here yet (and I did try signing up for a CSA, but the programs here are full already. Boo. I did get on a waiting list, though).
I already have zucchini, peppers, onions, and carrots in the fridge, so I didn't need much in the way of vegetables.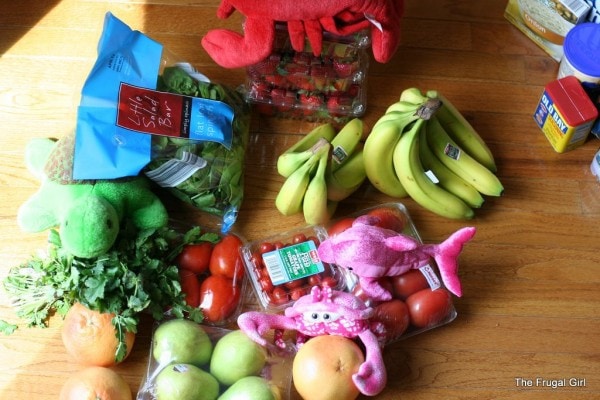 This is my meat. I almost bought a package of Laura's Lean Beef, which is supposed to be all-natural and such, but I noticed that the package said nothing about whether the cows were pastured or grass-fed, so I put it back. If I'm going to pay $5/pound for beef, I want to make sure that it's a lot different than the $1.50/pound beef.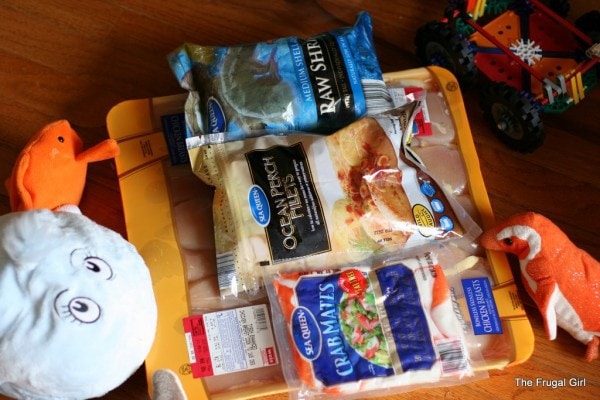 This is all of the refrigerated/frozen food I bought. I normally buy my eggs from my blog reader, but I'm just about out and so I bought a package to hold me over until I get some more local eggs.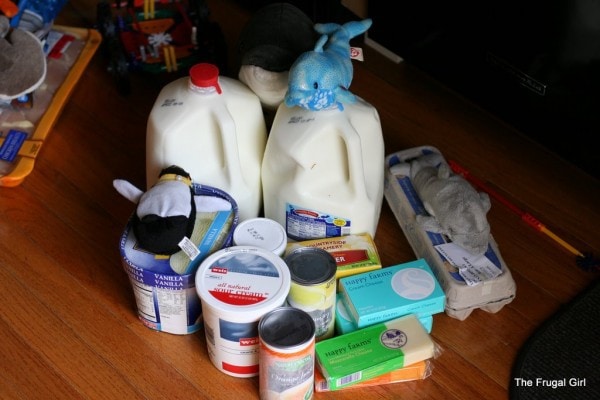 And this is everything else. I got the cereal for about $1 a box and because I bought it, I got a coupon for a free gallon of milk next week. The deodorant is normally priced at $3.19, but they were on sale for $2 this week, and I had a coupon for $1 off of 2. So, I got them for $1.50 each (see, I do buy toiletries sometimes!).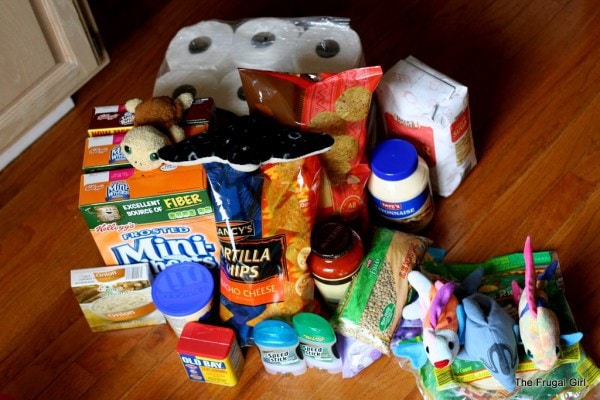 I spent $55.14 at Aldi and $46.01 at Weis, for a total of $101.15.
Breakfasts this week will be yogurt, bananas, muffins, toast, and oatmeal. Lunches will be homemade yogurt, yogurt smoothies, fruit, sandwiches, and leftovers as necessary.
Saturday
Sunday-We're having some friends over after church, so we're having our big meal at noon this week.
Grilled Fajitas (made with chicken, shrimp and veggies)
salad
tortilla chips and fresh salsa
Monday
Chicken and Vegetable Pasta Salad
Tuesday
Wednesday
Thursday
Aussie Chicken
green salad
Friday