I had to buy an unusually large amount of groceries this week, because we were out of a lot of stuff post-vacation.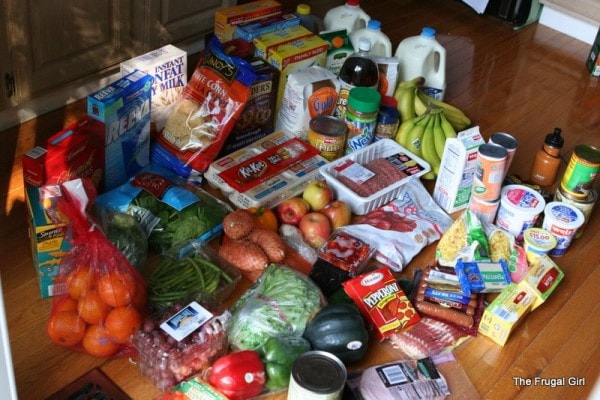 I bought $54.52 worth of groceries at Aldi, and then at Weis, I plunked down $75 for my groceries. That adds up to $129.52, which is $29.52 over budget.
However, I ended September under budget. In the last three weeks of September I only went shopping twice, and I spent a total of $185. That would be under for even two weeks, and it's way under for three weeks. So, I can more than cover the $29.52. 😉
Breakfasts this week will be oatmeal, muffins (I'm going to make some pumpkin apple muffins so I can share a recipe with you), toast, cold cereal, and bananas.
Lunches will be leftovers, fruit and yogurt smoothies, fruit, raw veggies (cucumbers and carrots), and bread.
Dinners are as follows.
Saturday
Pesto Pasta with Grilled Chicken
garlic bread
green salad
Sunday
Monday
Tuesday
Asian Tilapia
Potato cubes
fruit salad
Wednesday
Thursday
Grilled Hamburgers
some sort of vegetable side…will depend on what's on sale next week (I shop on Thursdays)
Friday