Another week, another report! Here's my produce.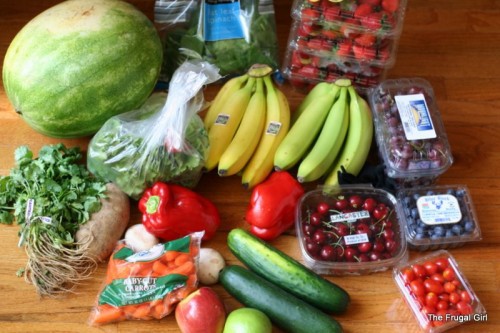 And the rest of my groceries.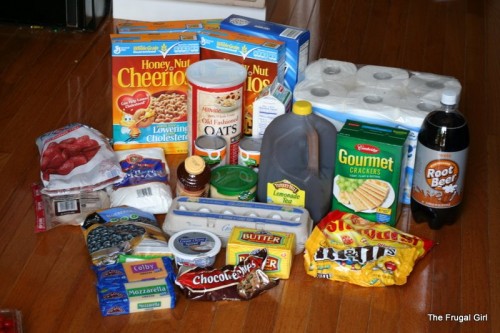 The cow from the local farm has milk now, so I got two gallons, one for yogurt and one for other purposes. I only felt like dragging one out of the fridge for a picture though. The glass jars are kind of heavy, and I didn't want to risk dropping one (I've done that before…it broke and spilled milk all over my kitchen floor!).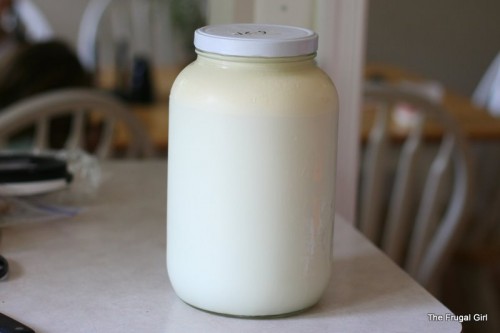 My Aldi total this week was $54.97, and at Weis, I spent $27.05. That's $82.02, which would be great except that I spent $8 on those two gallons of milk. Soo, I'm at $90.02.
I bet I can make that up next week, though, by spending $70. I'm going to at least try.
Saturday
Ham sandwiches with bacon and Basil Mayonnaise
strawberries
Sunday
We're going to a birthday party, so we'll eat there. I need to bring a side, but I haven't decided what that will be yet!
Monday
Tuesday
Wednesday
Basil, Chicken, Tomato, and Onion Paninis
Fruit Salad
Thursday
Italian Garden Pasta Salad with Chicken
English Muffin Bread
Friday
Grilled Pizza
Green Salad
Root Beer