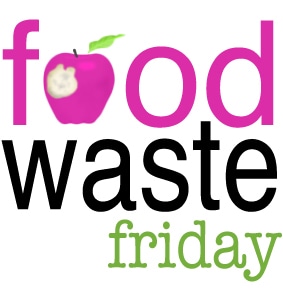 Every week, I post a picture of the food that has gone bad over the last seven days. Why do I do this? Because in March of 2008, I finally got fed up with the amount of food I was wasting, and I thought that showing my waste to other people would motivate me to use up my food instead of wasting it. Because this often embarrassing practice was so helpful for me, I invited other bloggers to join me in posting their food waste photos, and Food Waste Friday was born.
So. I have been busy painting cabinets, at least most days this week (when it's not raining!), which means that some other things around my house have been falling apart.
And that means that I've had some food waste casualties. In the two weeks since I last hosted a Food Waste Friday, I had to get rid of a sausage, a few slices of ham, a teeny bit of tuna salad, and two bad mangoes. However, the mangoes were kind of not my fault…when I got them home from the store, it turned out that they were the bad kind of soft, not the ripe kind of soft.
Oops.
I have saved some things, though. The last of my organic spinach from Aldi went into a smoothie.
I made a batch of banana chocolate chip muffins to salvage some funky bananas.
And when I found this pear in my fruit drawer, I was going to toss it into the compost bin.
But I discovered that hiding underneath the ugly outside was some surprisingly firm and delicious pear. So, I ate it, and only had to compost the stuff I peeled off of the outside. Yay!
Hopefully by the time next Food Waste Friday rolls around, cabinet painting will be a distant memory, and I'll be more on top of things around my house.
________________________________________________
How did you do this week? If you blogged about your food waste, link us up by entering your info into the widget below. You'll save money, reduce your trash output, and get a little publicity for your blog! And if you don't blog, you can still share about your food waste by leaving a comment.
Those of you who participate in Food Waste Friday can now grab a fancy-schmancy button to perk up your posts. If you copy and paste the following code into your Food Waste Friday post, this little graphic will appear.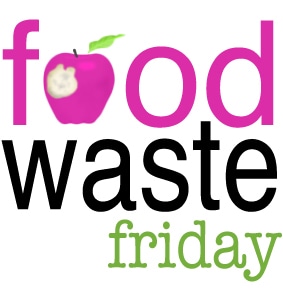 If you blog on WordPress, just make sure you're in html mode when you copy and paste the code, or it won't work properly.

_______________________
Joshua's 365 post: Supermassive Black Hole