A slimy pepper half was living in my vegetable drawer, so now it's gone off to my compost bin.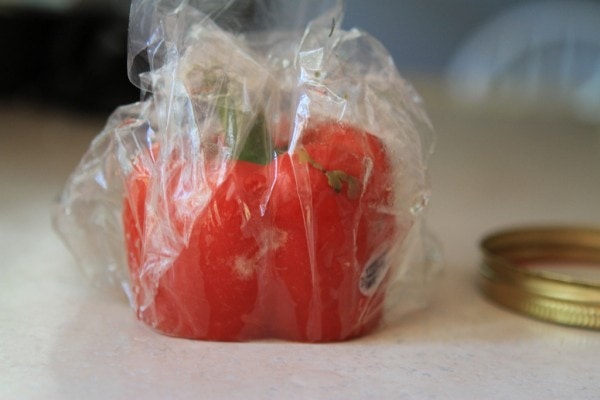 And last night, one of my kids was helping me making Whole Wheat Buttermilk Pancakes.
Which was awesome and all, except that due to a slight sous-chef error, we had baking powder in our pancakes instead of baking soda.
The pancakes from that batter were flat, oddly-colored, and had a kind of bitter taste to them.
If we were totally destitute, I suppose we would have eaten them, but since we can afford not to eat flat, bitter pancakes, I mixed up a new batch (with baking soda this time!) and got rid of the other batch.
(We ate them with blueberries and whipped cream, both from Aldi. I was so happy to see that heavy cream is a summer seasonal item this year. Yay!)
On a happy note, I had some grape tomatoes that were getting a bit squishy for raw eating, so I cooked them up with some onion and Italian seasoning, pureed them, and voila, they turned into tomato sauce.