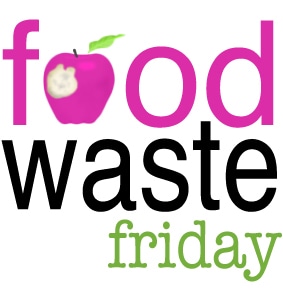 Every week, I post a picture of the food that has gone bad over the last seven days. Why do I do this? Because in March of 2008, I finally got fed up with the amount of food I was wasting, and I thought that showing my waste to other people would motivate me to use up my food instead of wasting it. Because this often embarrassing practice was so helpful for me, I invited other bloggers to join me in posting their food waste photos, and Food Waste Friday was born.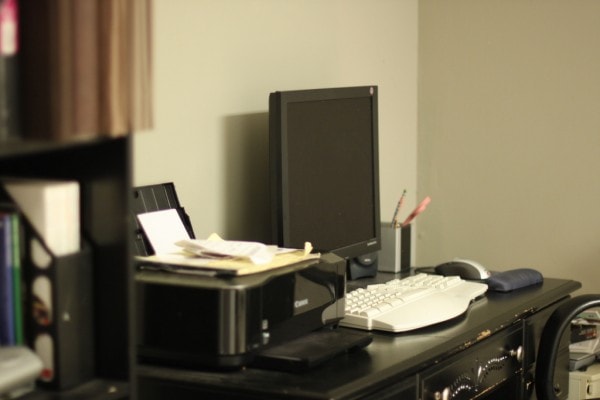 Yep, it's turned off. Because somehow, one of the kids got it infected with a virus. Rats.
But, I keep an IT specialist on staff*, so I'm sure he'll have it back up and running in short order.
*Well, actually, I didn't hire him…I just married him.
So for now, I'm blogging on the laptop. I don't like it nearly as much as my comfy desktop, but that's clearly a first world problem if there ever was one.
Anyway! I actually don't have a food waste picture for you this week. The only thing I lost was a cucumber, which I bought in a multipack from the reduced for quick sale stand at the grocery store. Happily, the other ones were just fine, and they've been eaten.
A single cucumber is a pretty good week for me, especially since it went into the compost bin and not into the trash.
________________________________________________
How did you do this week? If you blogged about your food waste, link us up by entering your info into the widget below. You'll save money, reduce your trash output, and get a little publicity for your blog! And if you don't blog, you can still share about your food waste by leaving a comment.

________________________________________________
Today's 365 post: On to book 7!
Joshua's 365 post: Glow