I have one small thing that needs to go…the very end of a meatball sub. I'm not sure why someone didn't just eat this last bite or two, actually! It's such a small bit.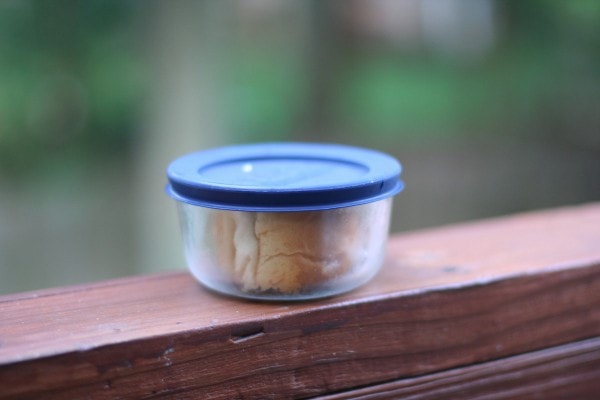 We must have very precise appetites around here or something.
Other than that, though, I don't need to throw any food away this week. Yay!
I even helped prevent my mom's food waste this week. She left some food in the fridge when she went on her trip, so last week I rescued some shredded cheese and put it in my freezer (you can freeze pre-shredded cheese, but blocks don't work so well).
Yesterday, I used the cheese to make Aussie Chicken and two loaves of cheese bread (I tried a different recipe than my braided cheese bread recipe because I wanted to make actual loaves). Considering that this is all that's left of the two loaves I made, I'd say it was a success.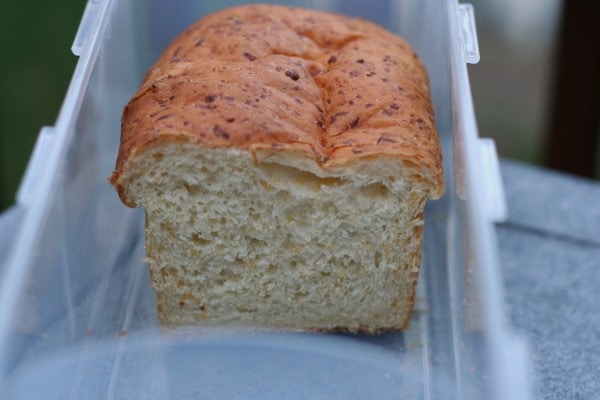 I've also been busy freecycling my parents' extra garden produce and I gotta tell ya….club-sized zucchini are surprisingly popular on freecycle. 😉
________________________________________________
How did you do this week?