Probably for now, my FFT are all going to be of the small variety. I don't have time for anything very impressive right now!
(Except maybe this: I am most definitely going to pass all of my first semester classes. And passing classes is a huge financial win.)
1. I spent $0 and got $5
It's cheating a little to say it that way. Lemme explain.
I picked up a prescription from CVS that was actually $0 out of pocket (yay for the time of year when the deductible is fully met!).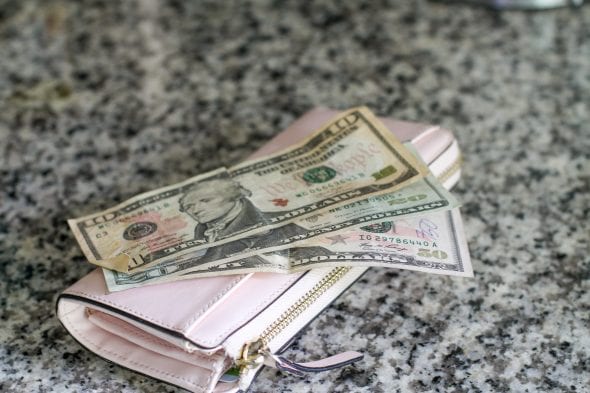 And because I am a member of CVS's pharmacy rewards, I get a $5 credit for every 10 prescriptions I fill there.
This $0 prescription triggered a $5 reward, so yay!
I say that the way I phrased this is cheating because the other nine prescriptions were not all $0. But still, it's kinda nice that the 10th was free.
Also, my prescription receipt included a $4/any purchase coupon, and I used that to buy a $5 item on my way out. So I only spent $1 out of pocket, and I didn't even touch my $5 reward. 🙂
2. I filled up my gas tank for $3.09/gallon
My Upside app is still serving me pretty well by beating the Royal Farms price. Of course, I filled up at the lowest price station when I was already nearby because traveling specifically to save on gas is rarely worth it.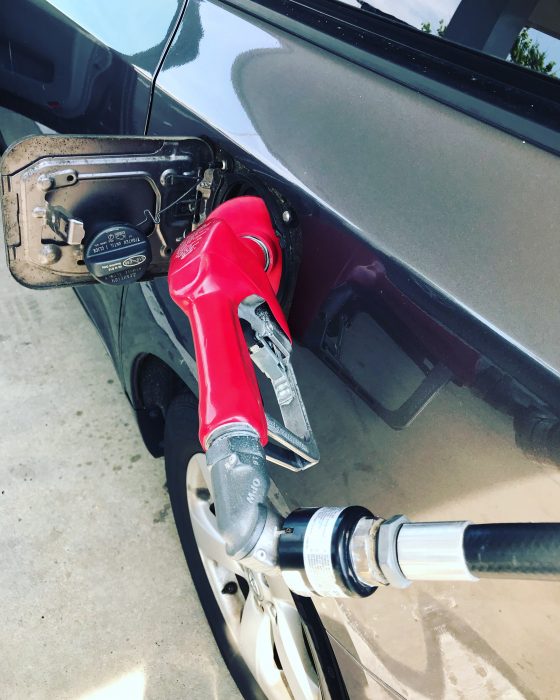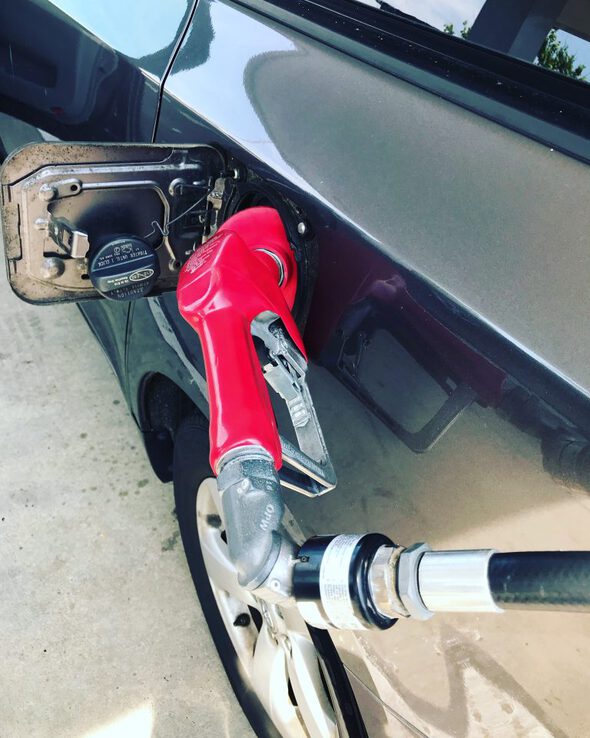 3. I made copies at school
We have a lot of blank paperwork to bring to clinicals, and since I'd already printed out one set, I realized, "Ooh! I could just throw it all in the copier at school."
The forms are given to us in something like 8-10 separate downloads, so it's kind of annoying to print everything separately; it's faster to just put it all in the copier at once, and the copier is in the building where I have my classes.
So, this saved me paper, ink, and time.
3. I got a free drink at Panera (by accident)
I went there after clinicals to work on some of my paperwork assignments. Because sometimes it helps to go somewhere besides home to do boring work. 🙂
Once you get home there's other work that can be distracting. And also there is a cat that likes to walk on computer keyboards. Heh.
Anyway, I was gonna just buy a cheap fountain drink in exchange for the privilege of using Panera as a paperwork spot, but when the manager at the cash register saw my uniform, he said, "Ah, I'm not gonna charge you for that."
I dunno if he realized I am only a student nurse (maybe he gives free drinks to anyone in scrubs?) but I thought that was a kind gesture.
I'm not exactly serving the community yet, but one day I will.
4. I used $15 of credit to get a free stethoscope box
I don't like just throwing my blood pressure cuff and stethoscope into my backpack all the time, so I ordered a little zippered box to hold both. That'll be much easier to carry with me!
I used $15 of Amazon credit card credits, plus I picked no-rush shipping which will give me 6% back on the purchase.
5. I wore my mismatched socks
I had several pairs of Adidas socks a while back, and when one sock wore through in several places, I kept its twin in my drawer.
Then another one wore through, and I made the two other socks into a new pair.
I know my friend Katy darns her socks, but I don't know how I would with this type of socks. Mine typically wear thin in a large area, so I can't imagine trying to darn the hole. The end result would be rather lumpy, unless I could find some super duper thin yarn.
Regardless…I do NOT have time to darn socks right now. That is so far down my list of priorities, it's, like, 5 miles below sea level.
Your turn! What frugal things have you been up to?