1. I packed my lunch and my coffee for my weekend clinicals
This past weekend, our "clinicals" were just at college, doing simulation and paperwork. Next weekend, we actually go to an assisted living place. With real live patients!
Anyway, I packed a little lunch both days this weekend: a peanut butter and honey sandwich on whole wheat bread, plus an apple, red pepper slices, and a granola bar for a snack.
I brought the coffee that I made at home, plus water in my metal water bottle.
And I walked to and from school for one of the clinical days.
I know I've said this before, but I sometimes feel like, "What's the point??" when it comes to doing stuff like this, given the Very Large Financial Problem going on in my life right now. I had one of those "Why am I even bothering?" moments just now as I typed this.
Sigh.
But I'm reminding myself:
these practices are good for the environment
these things (like walking to school) are good for my body
these habits that will help me get back on my feet financially in the future
2. I used the Upside app again
For whatever reason, the offers on my Upside app have been regularly beating the Royal Farms prices of late. I keep being able to get gas for less than $3/gallon!
(I see $2.90/gallon on my app as I type this.)
Relatedly: every time I have been to Sam's Club, I've been pretty unimpressed with their gas prices. Is that just at my Sam's Club? Do you find their gas prices to be competitive?
Also, there's often a long line, and I just think to myself, "Why would I wait in a long line for not-very-cheap gas??"
3. I've been using my Citi card for my groceries
My Citi credit card offers 5x the points for any one single category you spend the most on in a single month, on up to $500 of spending.
Since the main spending I do (besides rent) is in the grocery category, I always try to use the Citi card for that.
4. I turned my lotion upside down into a container to get the last bit out
I use exactly one skin care product: Cerave lotion. I know this probably-too-minimal routine would be horrifying to someone who is quite into skincare, but it works for me.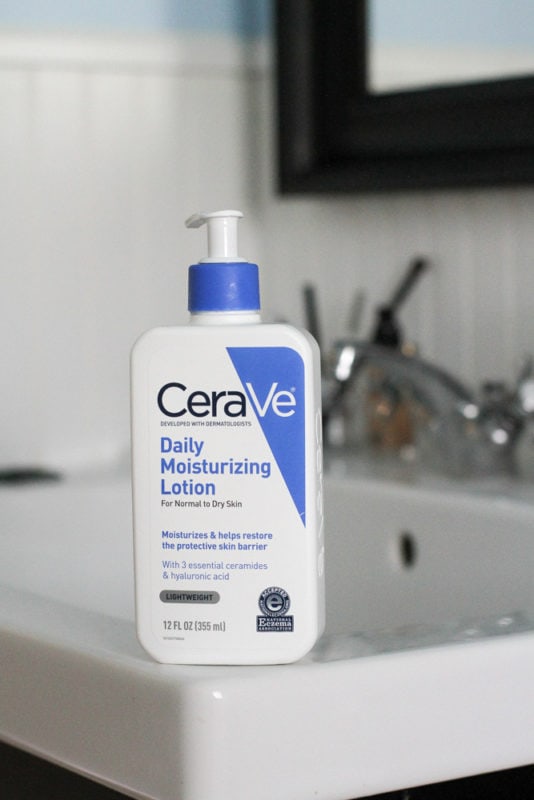 I have a skin that is oily and acne-prone (yes, even at the age of 45. Sigh.) but also dry in places. Soo, the lotion is helpful for the dry areas.
Anyway, I have a pump bottle of the lotion, and when the bottle got so low that I could not pump any more lotion out, I turned it upside down into a little plastic lidded container.
Now I can easily use up the last little bit before I start on a new bottle.
I also have an upside-down bottle of honey in my kitchen right now. 😉
It's what we frugal people do!
5. I got some Target deals
I needed some eyeliner and hair clips, so I stopped in and I used $11.77 of Target Circle credit I had in my app.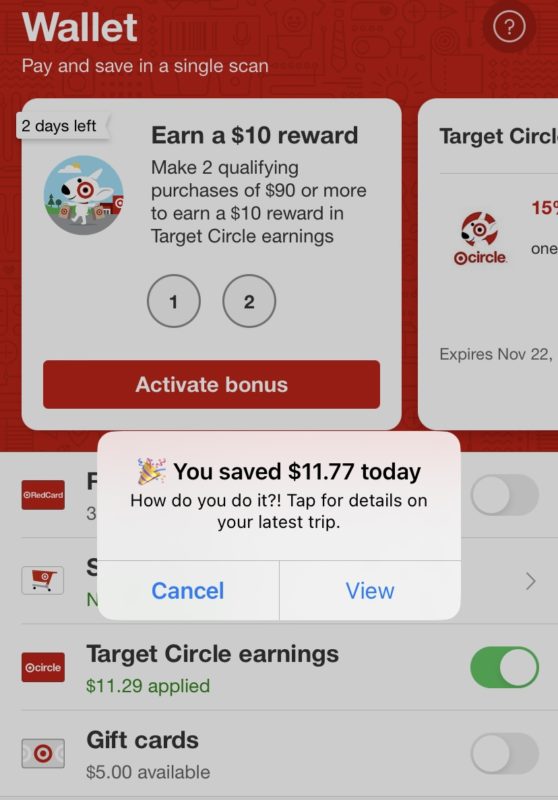 Also, I picked the eyeliner package that was a two-fer deal. It's kinda like how I always look for the shampoo/conditioner bottles that say, "50% more, free!"
I will pretty much always pick the bonus package if there's one offered. 😉
Your turn! What frugal things have you been up to lately?