1. I got a free pair of jeans
Most of my current jeans are the skinny-jean style, and apparently, those are starting to be a slightly dated look.
This is sort of convenient, because I have had most of my skinny jeans for a really long time, and several pairs of them are starting to wear out.
That's a handy time to branch out to a different style!
(I almost said "new" style but I am 44 and at this point in my life, no "new" jeans style is actually new. I think I've worn all of them already!)
So, I stopped in at Old Navy and tried on a pair of non-skinny jeans. I still do feel slightly more comfortable in my familiar skinnies, but man, I'm trying really hard not to get stubbornly stuck in any particular fashion era, so I bought them.
They were 30% off and I also had credits (from credit card rewards!) so they were $0 for me.
2. I used some birthday freebies/discounts
I've been keeping an eye out for birthday offers in my email/apps this month and so far I've picked up:
a free cookie at Panera
a free cookie at Potbelly
almost-free socks at DSW
a $0.53 pair of undies from Victoria's Secret
And there are plenty more offers I still have left to redeem.
I like that birthday offers are now often available all month long; it makes it way easier to redeem them over the course of the month as I happen to be near the various stores!
3. I'm using up some not-so-favorite coffee
Normally I make my coffee with bags of Starbucks grounds from the grocery store; I keep an eye out for sales and buy several bags at a time.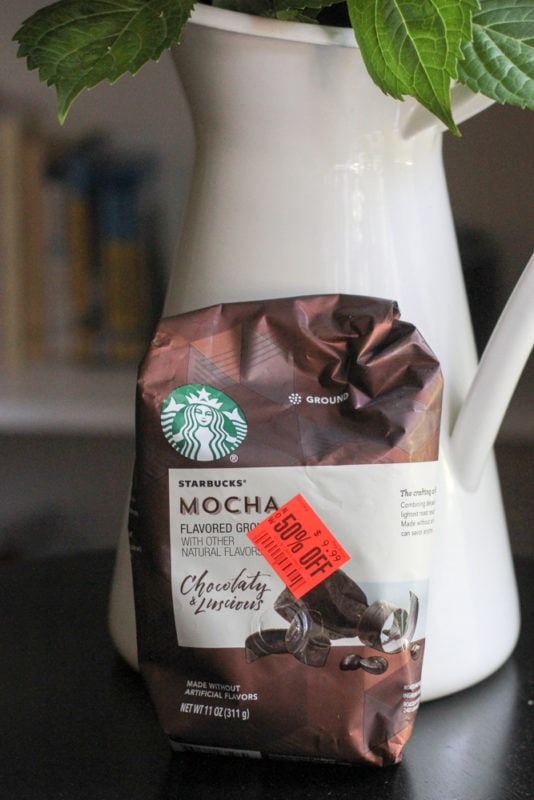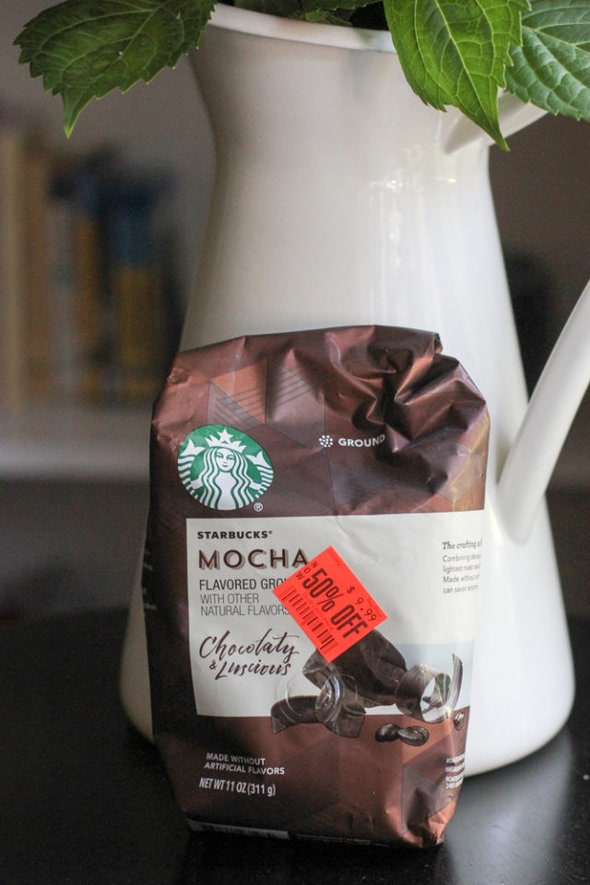 I ran out, though, so now I am making myself use up the other bags of coffee I have (bags I tried and didn't like as much!)
And in the meantime, I will be keeping an eye out for a sale on Starbucks coffee. 🙂
If nothing pans out, I might order this pack from Amazon, or I could get by with Aldi coffee, which is the best off-brand ground coffee I've tried.
4. I got a problem fixed at Eddie Bauer
I had ordered a pair of shoes in-store, for a size that wasn't in stock. However, the guy helping me with the order seemed a little clueless.
Confident. But clueless.
He kept messing things up with the address and email address, but eventually, he seemed to think that he'd gotten it figured out.
But lo and behold, the shoes ended up going to a completely different city, AND it turned out that the only info he'd put in correctly was my credit card.
So I paid, but I had no shoes to show for it.
I called the store and they said to call customer service.
But when I called customer service, they asked for all kinds of identifying information, and of course, none of it matched what was in the system. They said to go to the store for help.
Sigh.
So I did, and luckily the manager was there. Whew!
I cheerfully explained the whole saga to him, and apparently, it's not the first time that this employee has messed up an online order, so the manager had no problem believing my whole story.
He got on the phone with customer service and got me a refund, a fresh order (for the right address!), and an extra $15 discount (which I did not ask for! I think he was just thankful I wasn't angry…he said, "You are a gem. Thank you for being patient.")
Experience has taught me that if you are persistent and polite, you can usually get what you need in terms of customer service. 🙂
5. I…
sold a book on eBay (those sales always are trickling in!)
kept eating up my excess potatoes
a butter wrapper had quite a bit of butter stuck to it, so I put it into a pan so the butter could melt off
And then I made a grilled cheese sandwich in the buttered pan, using the two heels from a loaf of bread.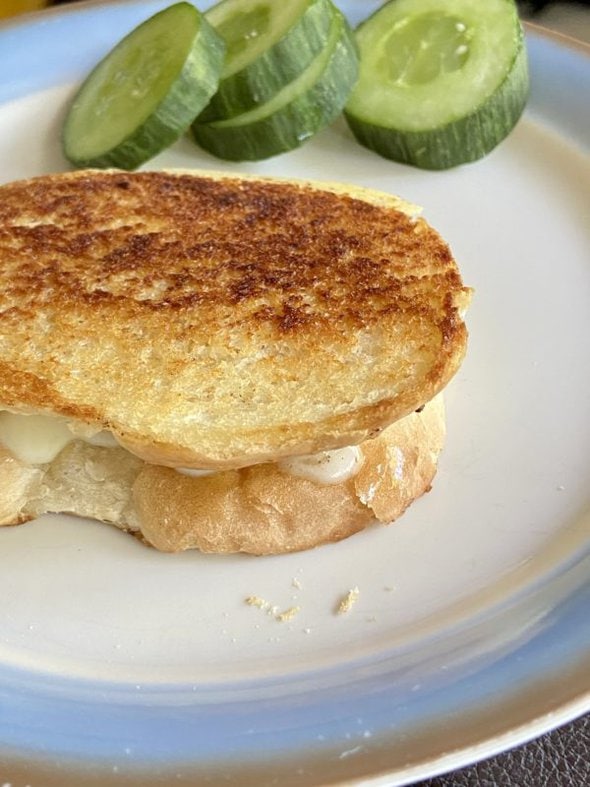 Your turn! What frugal things have you been up to?