1. I shoe-gooed my snow boots
Way back in 2012, before a late-winter vacation, I realized I had no snow boots. So, I went to a shoe store and bought basically the only pair they still had in stock, on clearance.
They've held up pretty well, but during my trip home from Tahoe this month, I looked down and realized that the sole was coming off of one of the boots.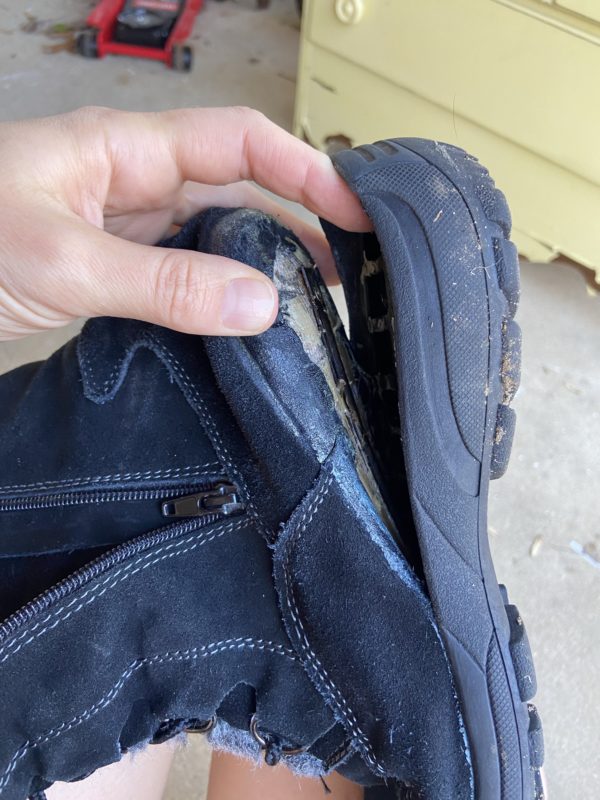 I felt rather nervous trekking through the airports; I half-expected the bottom of my boot to fall off at any moment.
Mercifully, it held up enough to get me through all of my miles of airport walking that day. Whew!
When I got home, I ordered a tube of black shoe-goo, and I used it to repair the sole.
I kinda doubt I'll need the boots again this year, but I'm happy they'll be there for me next winter.
2. I printed calendar pages on half-used paper
Remember when my printer was having issues while I was printing tax forms?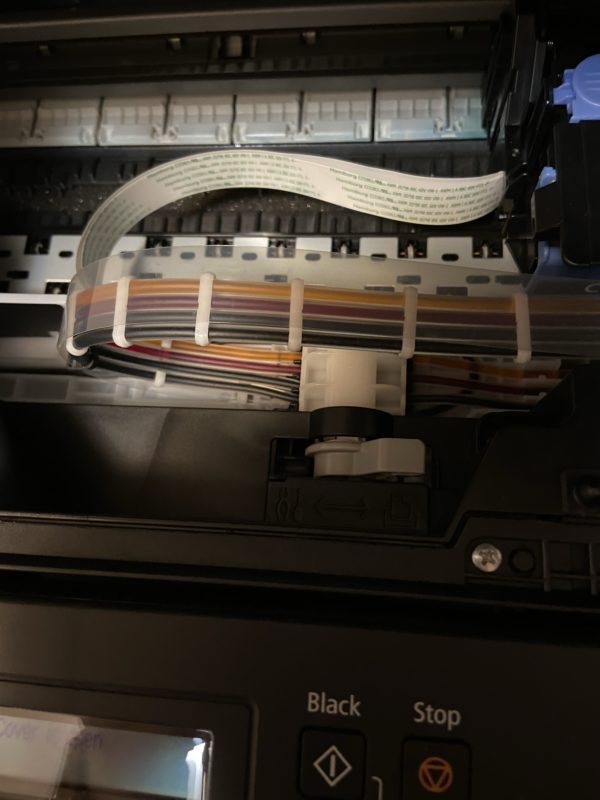 I'd saved the improperly printed papers, and I used them to print out some calendar pages for my bulletin board above my desk.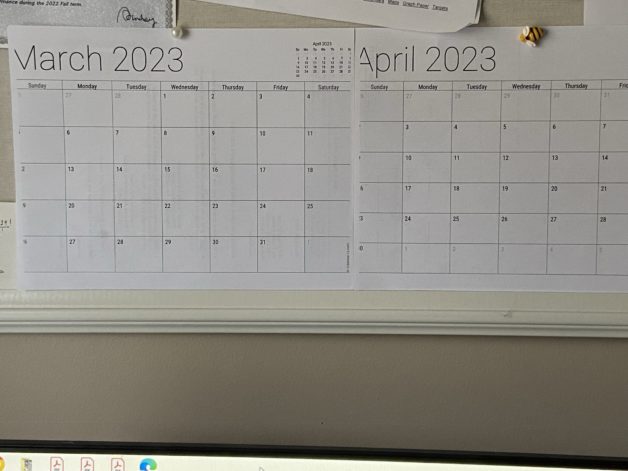 You can see a little of the printing through the papers but I really don't care!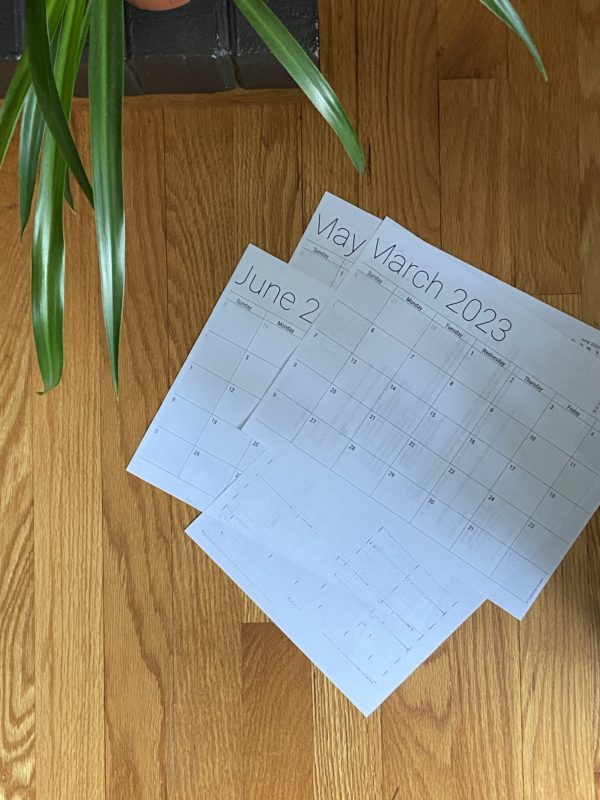 3. I bought a CLEP test
Sooo, yesterday I had a meeting with my college advisor just to make absolutely sure all my ducks were in a row before I applied to the nursing program.
And I found out that the college recently (and unannounced) changed the math requirement so that my finished math credit no longer counts. UGH.
If I had known this earlier, I'd have just taken college algebra in one of my other semesters!
I briefly considered bursting into tears, but instead, I opted to register for a college algebra CLEP test.
This is way cheaper (and faster!) than taking a college algebra course, so if I manage to pass, this will be a big frugal win.
I feel relatively confident about my odds, given that I've been teaching algebra to my kids for so long.
I'm gonna cram for the next week and then take the CLEP test, and I am really, really hoping I pass!
4. I bought myself some marked-down Valentine's chocolate
A good thing about being your own valentine? You can wait to treat yourself until the goodies are marked-down.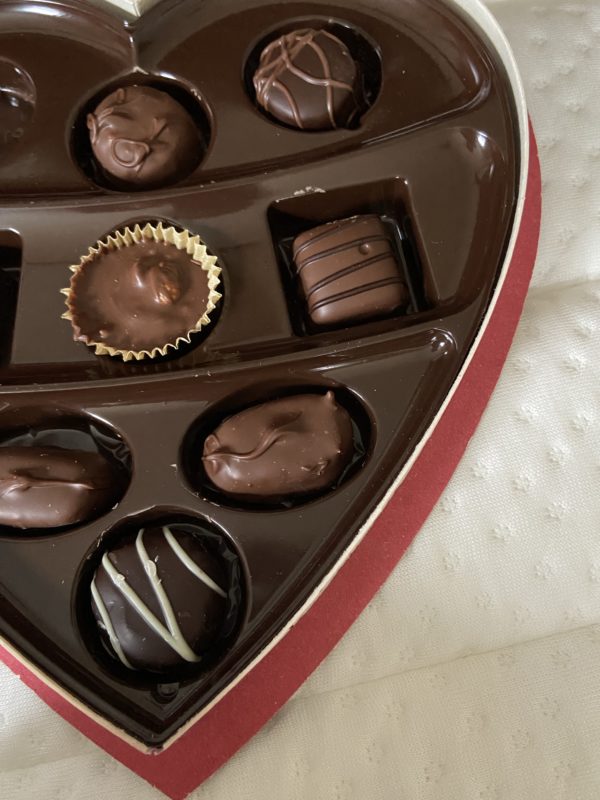 Chocolate that's 50% off is extra tasty. 😉
5. I called and got a late fee reversed
For some reason, I had not set up automatic payments on my credit card. WHOOPS.
And I got hit with a $29 late fee. But I happen to know that if you have a history of paying your card on time, and you call and ask politely, credit card companies will usually give you a courtesy refund.
Whew.
Your turn! What frugal things have you been up to?