Hey everyone!
I'm off taking my final exam this morning, and then woohoo, my life is gonna be quite freed up. Yay!
1. I used a wood marker on my free dresser/bed frame
Reader Kate let me know that the furniture she gave me had been through a move and had some dings.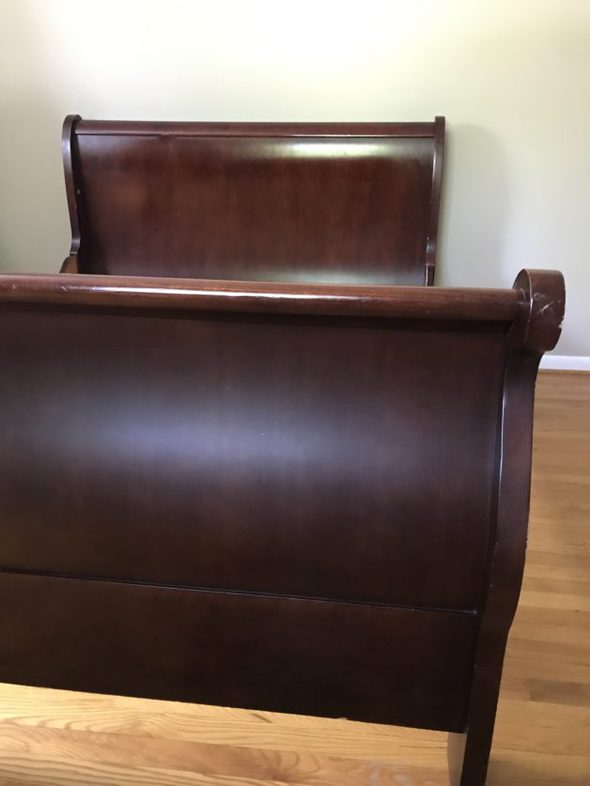 (Of course, that was totally fine by me; the price of $0 was extremely reasonable. 😉 )
I need another painting project like I need a hole in my head (!!!) so I did not want to bother painting the bed frame and dresser.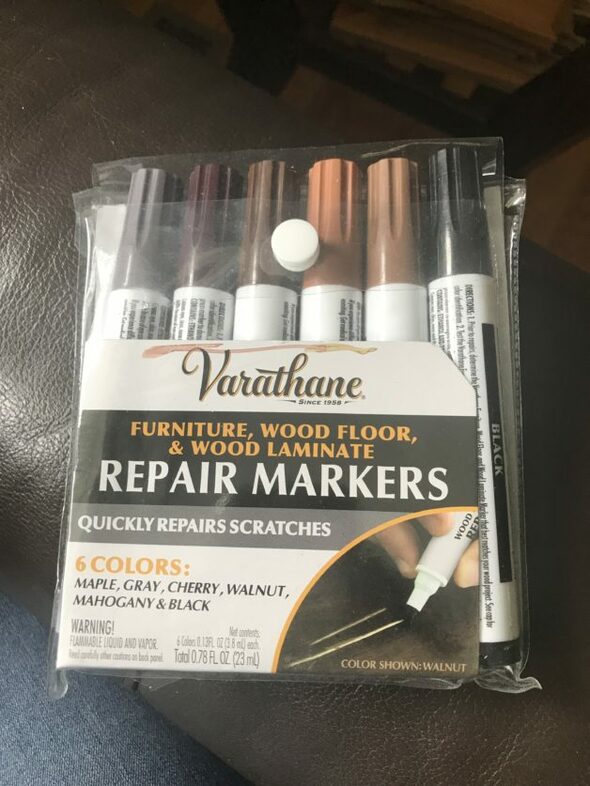 For an immediate no-painting fix, I popped into Home Depot and found a multipack of wood markers, and I used the reddish one to disguise some of the scratches and dings on the furniture.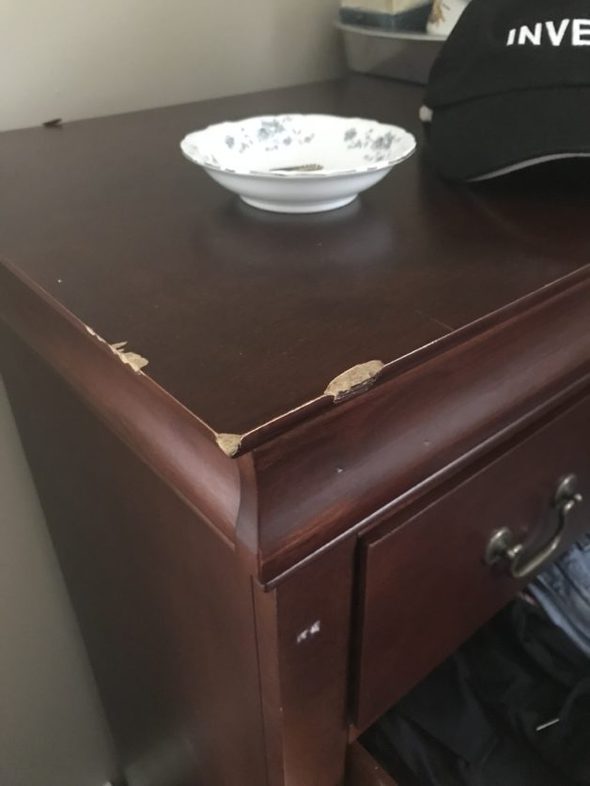 And not perfect, but much better!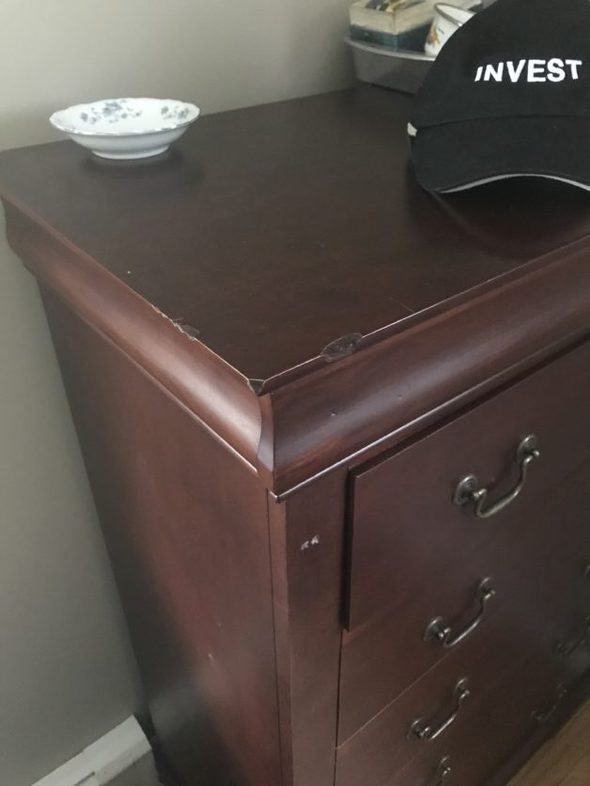 2. I used another wood marker on my free side table
You might remember that I got this side table from the Buy Nothing group.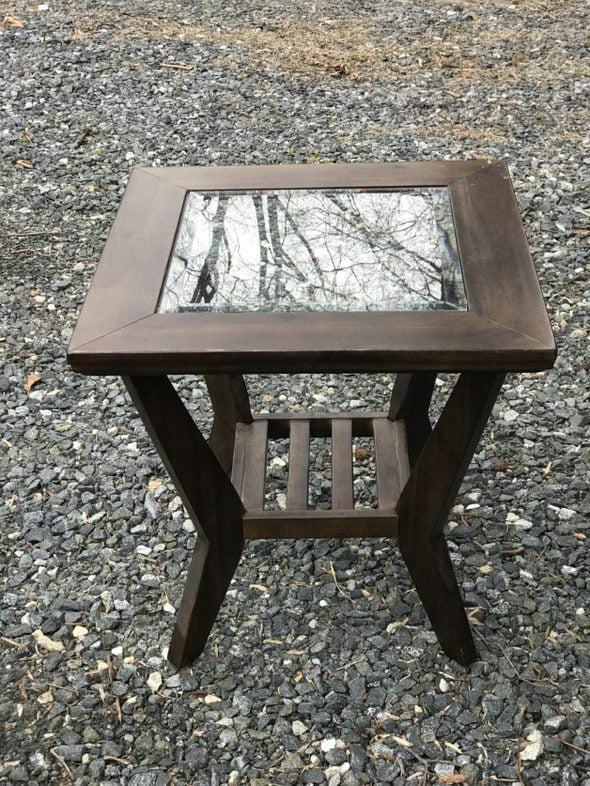 It was in pretty good shape except for some scratches. So, I used another marker from my multi-pack and touched up the scratches. Easy and quick!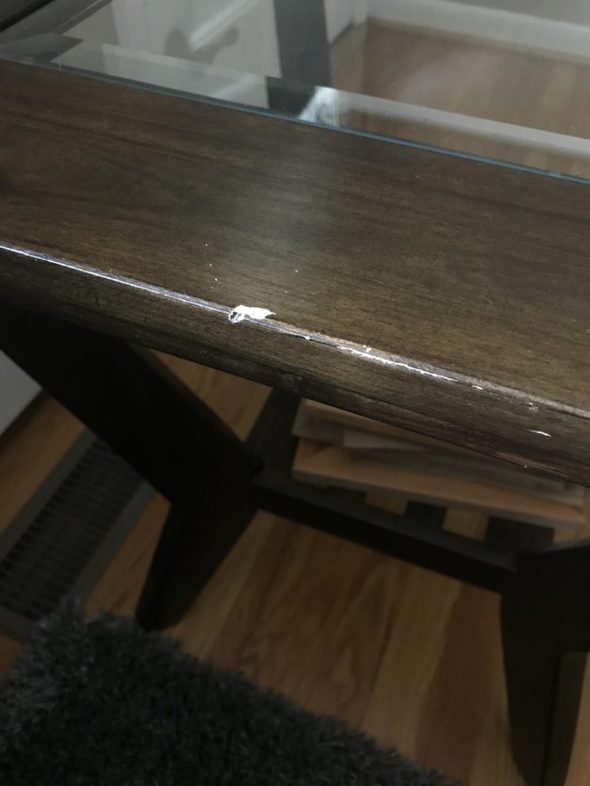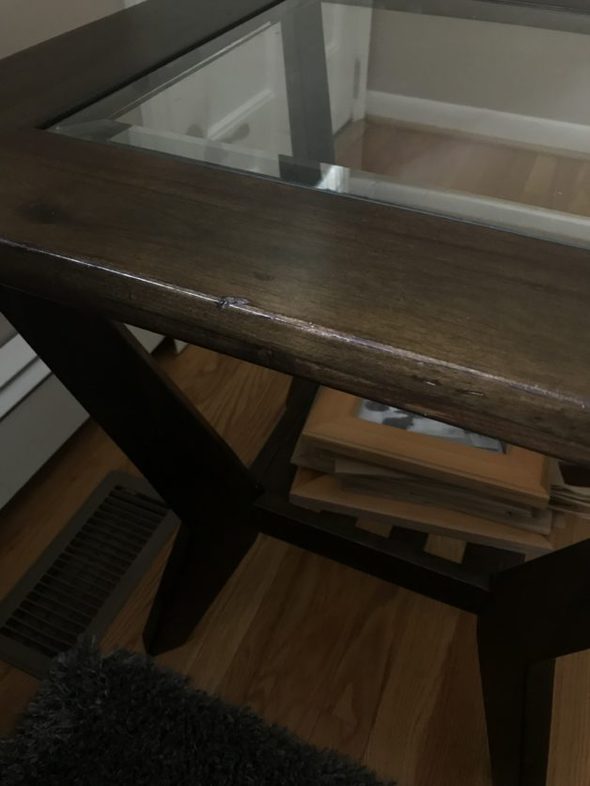 3. I used another $5 coupon for the new Aldi
I had another one to use up, so Zoe and I popped in on Sunday (the day the coupon expired!) to pick up a few things.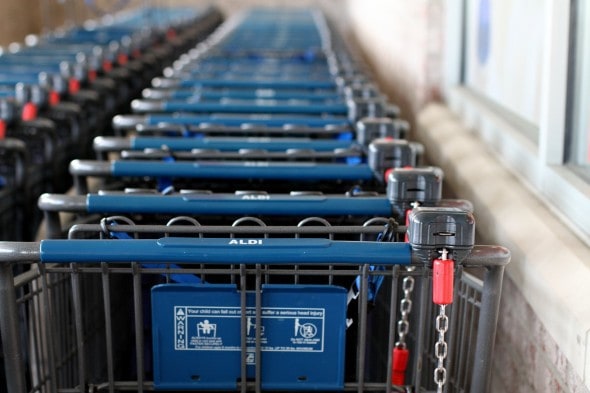 4. I returned an extra prom dress
Zoe and I had bought two prom dresses because we weren't sure which one would look right with her heels (which we did not think to bring with us when we shopped!)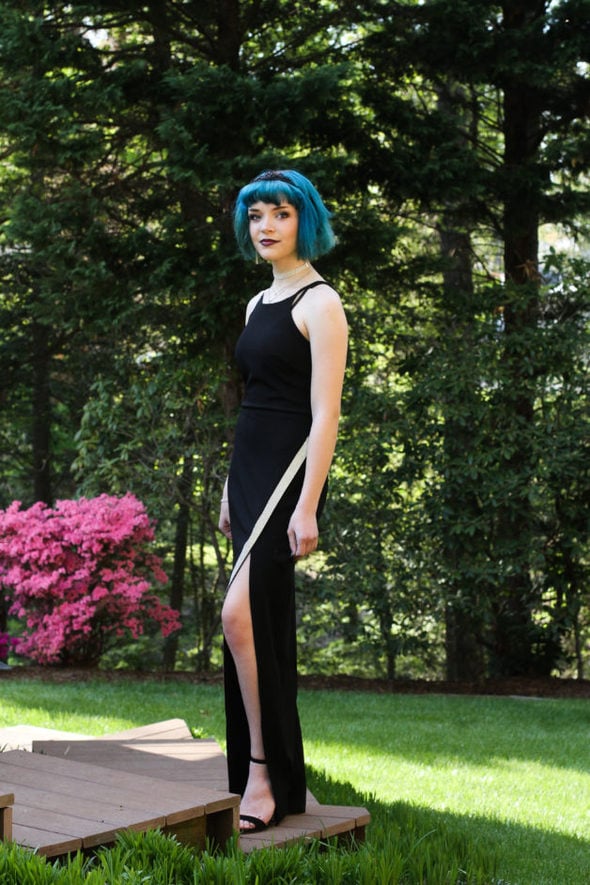 Prom was back in April, and I knew I had to hurry up and get the extra dress returned before the special occasion return window closed!
Luckily, we made it in time for a full refund. Whew.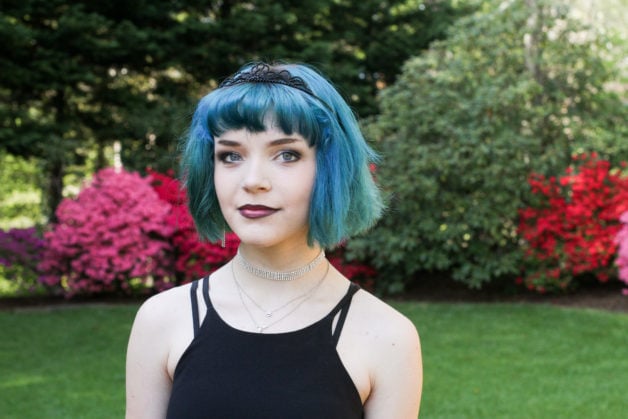 Two related notes:
We purposely shopped somewhere that allowed returns (some prom dress places don't).
I put the receipt in a safe inner zippered compartment of my purse so I wouldn't lose it. Receipts are so, so easy to lose, especially in the midst of a move!
5. I walked to college yesterday
My rental is within walking distance of the school! Now, that obviously means that my rental is also a short drive from school, so I don't think walking is actually saving me all that much in the way of gas/wear and tear.
But hey, it's a little extra exercise for me at least.
Unfortunately, I forgot to look at the forecast and when it was time to walk home, there was a torrential downpour. Whoops.
But the rain was short-lived, so I waited it out and then walked home.
Your turn! What frugal things have you been up to?