1. I fixed up my eBay Converse
I bought a blue pair on eBay a few weeks ago; they were a good price, but they were a little dirty and they didn't come with laces.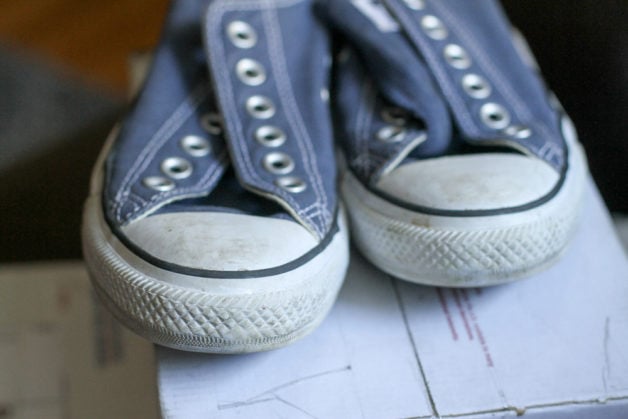 I used Aldi's version of a Mr. Clean Magic Eraser to clean up the white rubber parts of the shoes.
And I ordered a replacement pair of laces.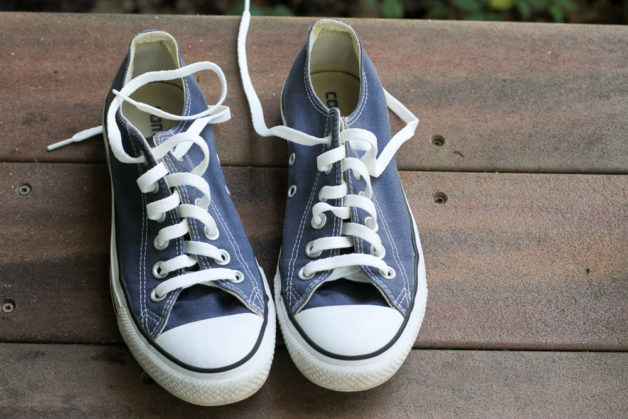 So now I have a pretty new-looking pair of shoes for less than half the price of a new pair.
Once you know your size, eBay is an awesome place to buy Converse. 10/10.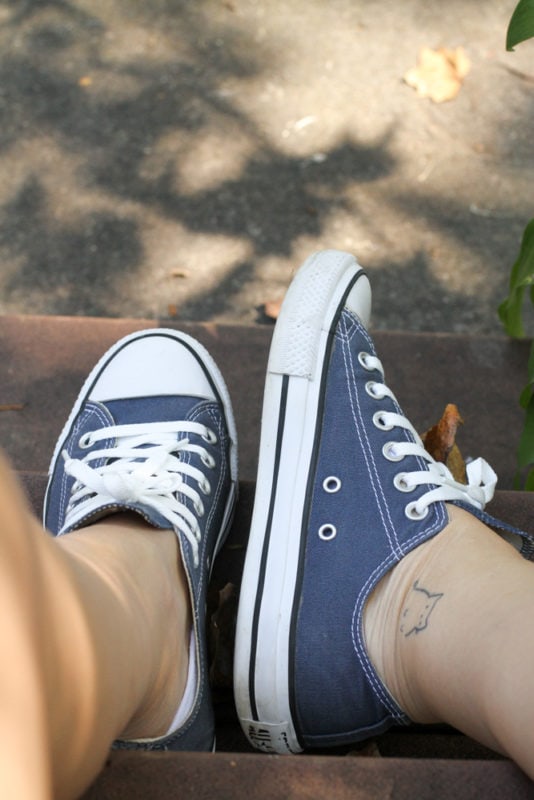 2. I went to Aldi, not Safeway
I needed some ingredients for dinner last night, and I allllmost gave in to the temptation to go to Safeway, which is the closest grocery store.
But then I punched the addresses for both Safeway and Aldi into Google Maps, and apparently, Aldi is only six minutes further away.
I decided an extra six minutes (and the bit of extra gas) was worth the vast savings I would find at Aldi.
Safeway is convenient, but it is also stupid-expensive.
3. I used GetUpside again
I think I am still on the introductory rate plan, because when I filled up this week, I had another pretty good offer in there; it was about $0.15 cheaper than Royal Farms, which is where I usually fill up (I used GasBuddy to check!).
And this gas station is practically right next door to the Royal Farms anyway, so it's not like I'm driving any extra to get gas; I just filled up when I was in the area.
Also: I did indeed get $7 back in my app after my first fill-up. It just took a day or two to appear.
If you are new to Get Upside, you can use this link or offer code 97N2J to get an extra $0.15/gallon discount (and I think I get the same discount too.)
4. I used up some naan to make lunch pizzas
I was looking around for something to make for lunch, and I remembered that I had a few leftover naans in the freezer that needed to be used.
(Now that I don't have a chest freezer, I am forced to be quicker about using things up in my kitchen freezer, or they'll get freezer-burnt.)
So, I made a few naan pizzas for the two of us, and now my freezer is a little emptier. Yay!
5. I…
made a menu plan
customized my Hungry Harvest box so I wouldn't get things I don't need
walked to class yesterday instead of driving
used my $10 CVS Carepass before it expired
Your turn! What frugal things have you been up to lately?