1. I'm using metal containers to pack my lunches
Reusable containers make for a greener lunch, and a cheaper lunch.
I love glass containers for food storage at home, largely because they are see-through. Food that's visible is food that's less likely to go to waste!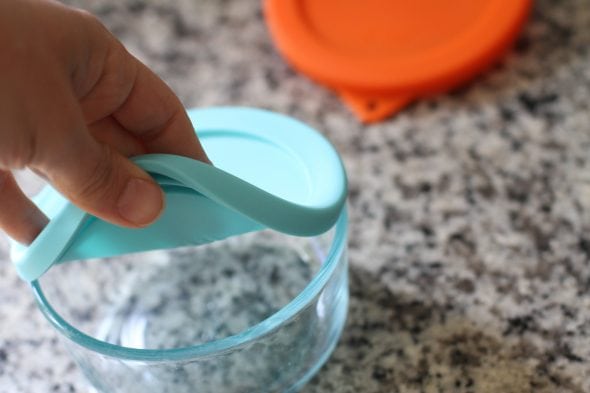 But for lunches, I love metal containers. They're lightweight, they take up less space than glass containers, and they're unbreakable.
And since I'm gonna eat my food pretty promptly, I don't care that metal containers are opaque. It's not like I'm going to forget about my strawberries in a few hours. 😉
I found a metal tiffin-style container (kinda like this one) at Goodwill years ago, and it's been super helpful for packing lunches.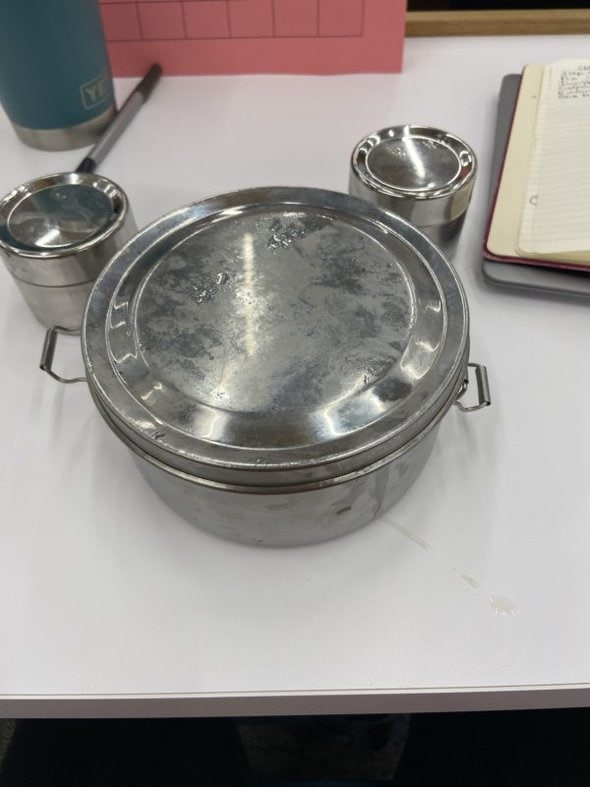 I also have a couple of small metal containers by To-Go Ware that I use almost every time I pack a lunch. I've owned them for years, they've been used incessantly, and they look none the worse for the wear.
2. I did not buy a new lunchbox
I have an old one that my kids used for packing lunches for their tutorial classes. It is not my favorite style (I don't usually buy things that have flower prints!) and it's a little on the small side.
But I figure I will just use this one until it wears out, and then I will buy a lunchbox that is exactly what I want.
(Not gonna lie, I did look at new lunchboxes when I was at Target last. But I decided to be responsible and just use the one I already own.)
3. I fixed a thrifted hoodie
This thrifted Vans hoodie sprouted a hole but mercifully, it was right on the side seam! That's the best kind of hole for mending.
I turned it inside out, used some matching thread from my sewing box, and closed up the hole.
And then I used my fabric shaver to get rid of some of the pilling around my mended spot.
My fabric shaver is from Aldi, but it looks a LOT like this one, which comes with some replacement blades.
4. I made a batch of granola
Zoe and I have been eating a lot of homemade yogurt, and I have sometimes been tempted to buy a box of granola to sprinkle on top of our yogurt/fruit combos.
But for some reason, I have a hard time bringing myself to buy granola. I just think it's so stupidly expensive for something that is mainly…oatmeal.
So, we have just been sprinkling chia seeds on top of our yogurt, which is a healthy option, of course.
To switch things up, though, I made a batch of granola this past weekend, and now we have an affordably-priced crunchy topping for our yogurt.
I used this recipe, which I LOVE because you don't have to stir it while it bakes. Seriously life-changing, guys.
5. I got a free drink at Starbucks so I could use the wifi
This past weekend, Tropical Storm Ophelia moved up the east coast, and although it mostly just dumped a lot of rain, we lost power early in the storm.
I had some schoolwork I needed to do online (and it was not remotely dangerous to be out), so I went to the nearby Starbucks and redeemed some of my Erie Your Turn rewards for a Starbucks gift card.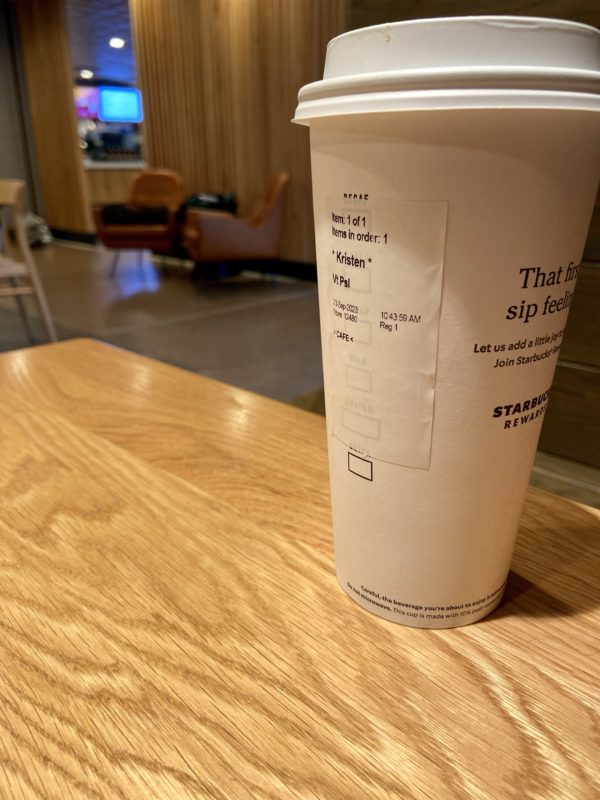 I chose a pumpkin spice latte because I saw there was a bonus star offer, so now I am super close to getting a free drink with stars.
I got my schoolwork done, and by then the power was on at home, amazingly enough!
(I had figured it would take eons to get restored because my neighborhood is small and only 49 homes were affected in that outage.)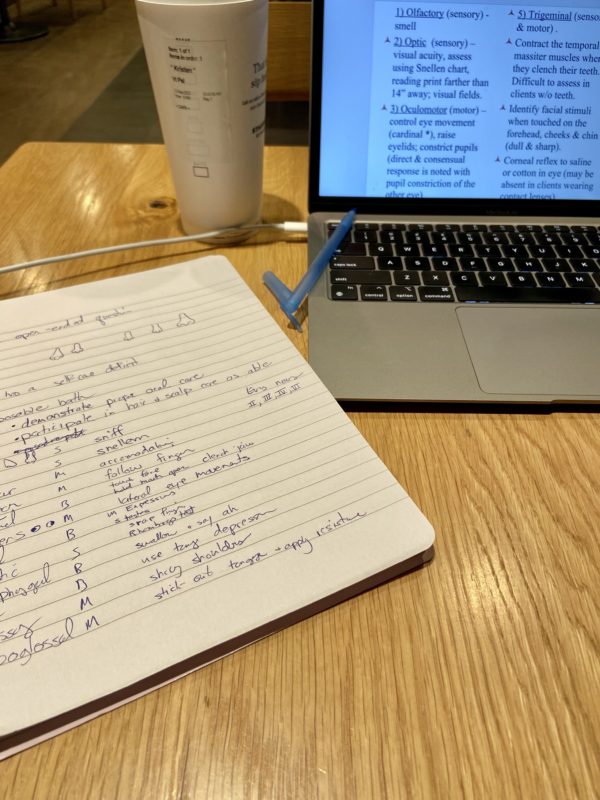 Sometimes it helps to go somewhere else to get schoolwork done anyway; at Starbucks, I can't decide to paint or fold laundry or wash dishes. 😉
Your turn! What frugal things have you been up to lately?