1. I'm getting $200 back on my school books
My schoolbooks for this fall total $1378.
(!!!!)
That's a lot, but many of these resources give me 24 months of access because I will be using them for all four semesters.
Soooo, next semester, my book bill shouldn't be as terrible.
Since it was so high, though, I decided to take advantage of a credit card offer I got; if you spend $1500, you get $200 cash back.
My nursing schoolbooks alone almost got me to the minimum spend level, so I should get my $200 bonus pretty quickly.
This was for all of my electronic resources; I already bought the two required hard-copy books, and I got one on eBay.
There's not really a way to save on electronic books, though, so the credit card offer was the best I could do!
(It probably goes without saying but: I only recommend credit card usage if you know you will always pay the full balance every month, and that you'll use the card the same way you use cash. Otherwise the rewards are definitely not worth the price you'll pay in interest and fees!)
2. I used a gift card to get Panera for Zoe and me
She and I had a hankering for some Panera sandwiches, so I redeemed a gift card that I had found in my desk drawer.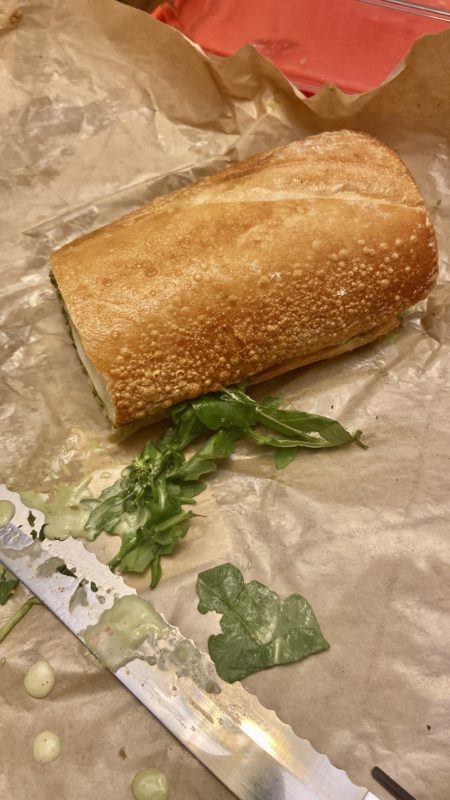 Yay for free sandwiches!
3. I used my Lekue lids on two melons
I bought a watermelon and a cantaloupe this past week, and I have once again been reminded of how much I love my Lekue lids.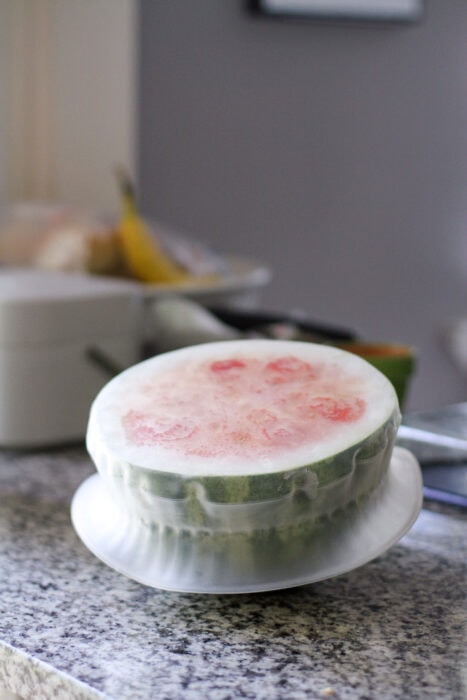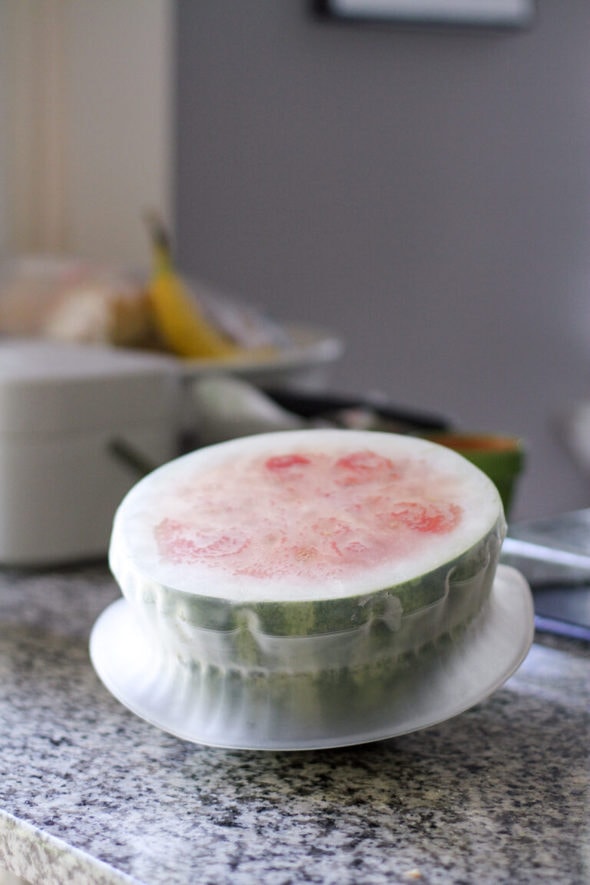 They are so, so perfect for those times when you have a half or a quarter of a melon that you want to refrigerate.
Here's how you use one on a quarter melon: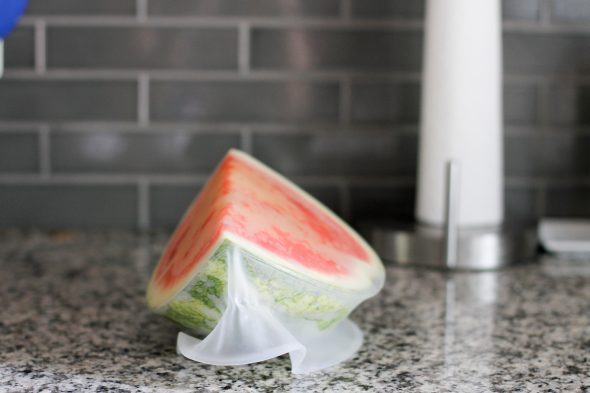 The Lekue lids are thick and sturdy, so even though I've had mine for years, they're no worse for the wear.
Here's the smaller one on a cantaloupe.
4. I used up my last corn tortilla!
Remember that stack of tortillas from my kitchen freezer?
And remember how I felt like they were just multiplying in there?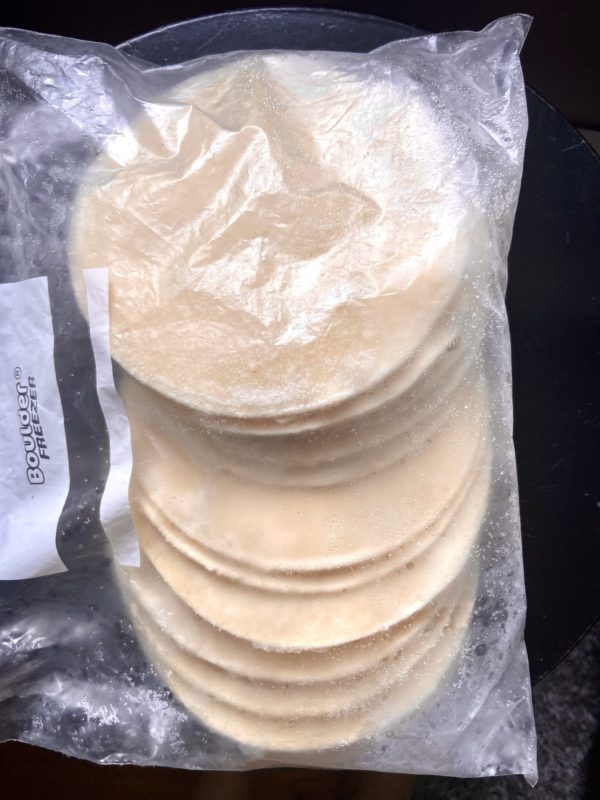 Well, I FINALLY used up the very last one yesterday.
Yay me!!
I probably need to buy smaller packages of corn tortillas in the future.
5. I…
bought some bags of Starbucks coffee on sale
brewed coffee at home
listed some boots (yes, boots. Not books!) on eBay for Zoe
sold a college textbook from Zoe's previous semester (which I will package in reused supplies, of course)
Your turn! What frugal things have you been up to lately?