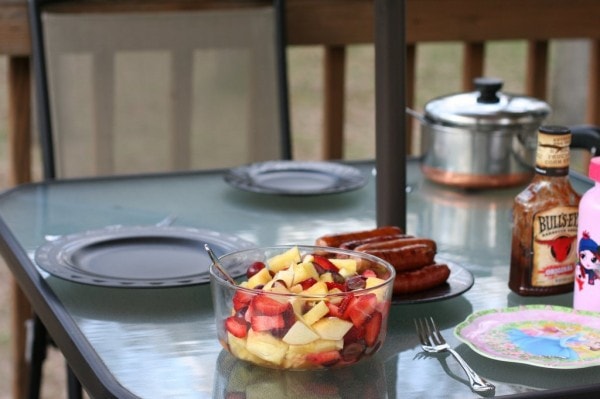 I was totally going to make a batch of Cinnamon Crisps yesterday so that I could share the recipe with you, but I spent the whole day yesterday helping my friend declutter, and so I didn't do any baking. In fact, I didn't even cook dinner…we spent $10 on pizza from Little Caesar's (a planning fail on my part meant that our chicken was not thawed by the time I got home!). I had lots of fun helping my friend, though, and we got rid of two entire recycling bins worth of papers. Yay!
I also totally meant to bake a loaf of basic white bread. Why? I'm dying to do a price comparison of store-bought bread to homemade bread, both because I'm curious and because people ask me about that all the time.
So, those will be the next two Wednesday Baking topics, and I swear I will get myself together enough by next week to actually do a Wednesday Baking post on a Wednesday.
Ahem.
Today's topic is sort of baking related, though….a reader commented recently that it was just TOO hot to bake right now, so I thought I'd put together a list of all the summer-weather-friendly recipes here on my blog.
The names of the recipes are links to the actual recipes, and I think I have it worked out so that you can simply click on each picture to be taken to the recipe as well.
By far, my most popular no-bake recipe is my Ice Cream Crunch Cake (actually, it's the most popular post on my entire blog, which cracks me up!)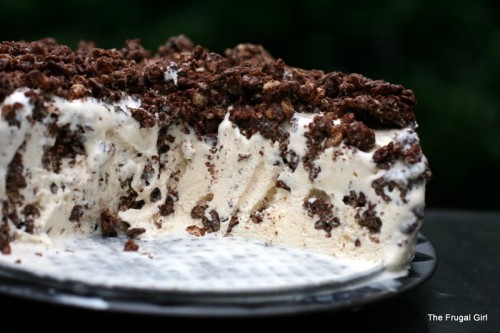 Chocolate Peanut Butter Squares are a yummy, no-bake bar that remind me of Reese's Peanut Butter Cups.

Chocolate Cereal Snacks-more chocolate-peanut butter goodness!

Chocolate Parfait Bars -these do require 10 minutes of baking for the crust, but that's all!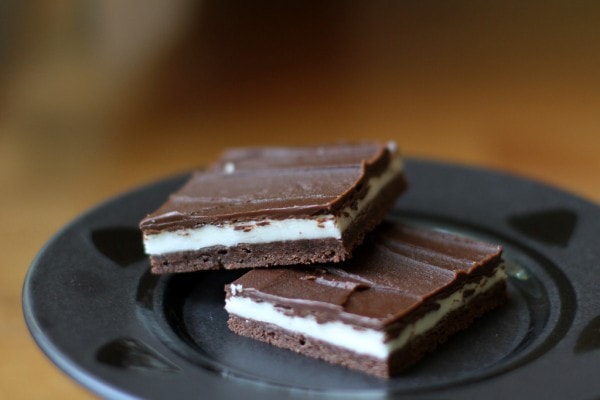 Homemade English Muffins -these are baked on a griddle, so no oven is required.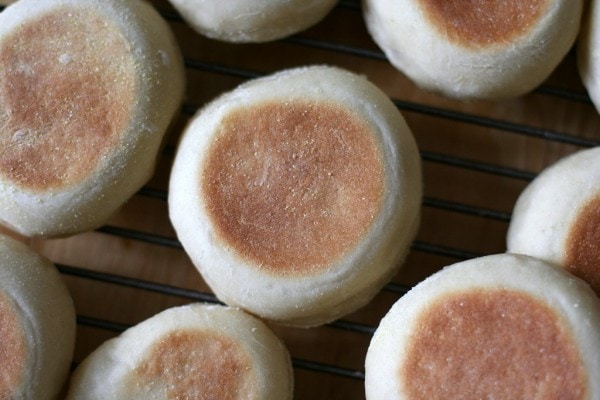 Zucchini Salad-a great way to use up garden veggies and basil.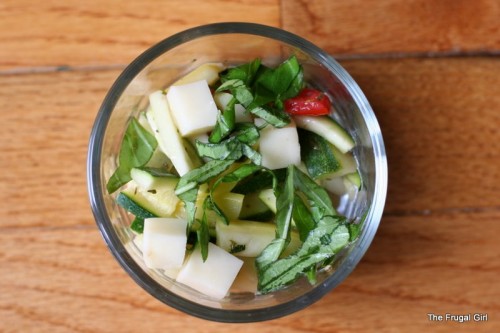 Tropical Island Chicken-It's grilled, so the heat stays outside!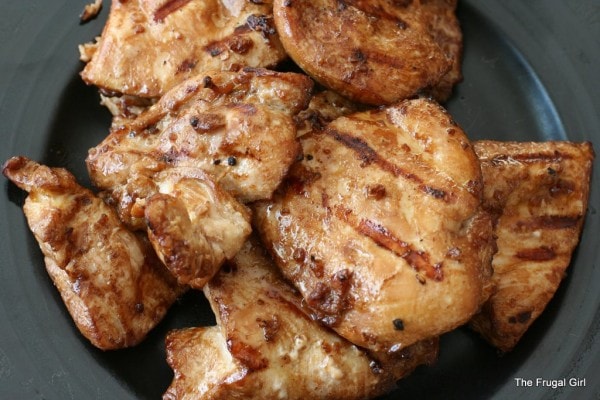 Grilled Pizza-A yummy and cool alternative to pizzas that require 450 degree oven temps.

Cilantro Chicken Pasta Salad-Have some extra cilantro that you need to save? Give this a try.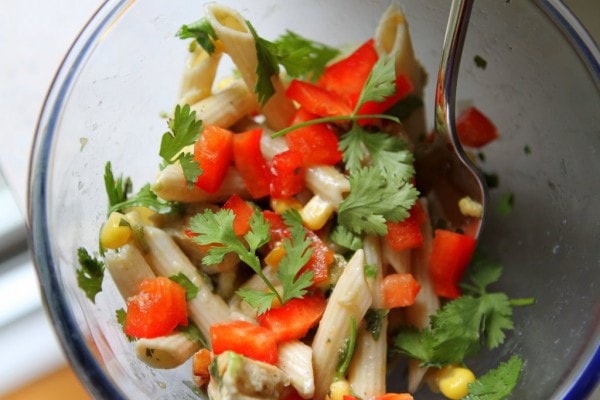 Mandarin Chicken Salad-Super easy to make, and tastes like the Mandarin Chicken Salad you can buy at Wendy's (I know, it's fast food. But that salad is tasty!).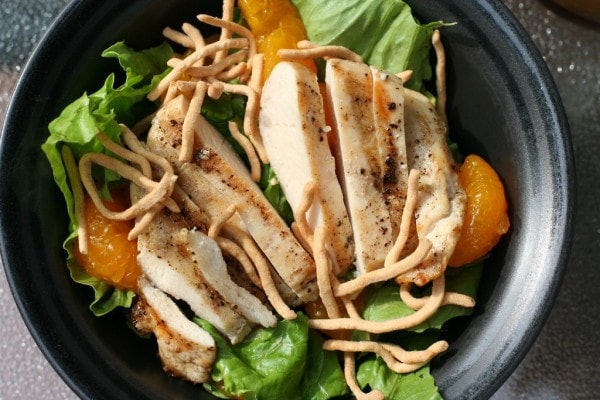 Before I go, could I just say that I can't believe there's less than a month before September arrives? Soup season will be here before we know it.
So, go eat some salads and some no-bake desserts before it's too late!