I was working on some blog posts last night and I suddenly realized that it's no longer January! That means that I'm due to let you all know how well I'm doing at meeting my New Year's goals.

By the way, for those of you receiving this on the email feed, I apologize for the way Feedburner screws up the photo placement. If you visit my actual blog, you'll see that the photos are neatly nested within the text! If anyone who is more technologically advanced than I am knows how to fix this problem, please let me know.
Ok, on to the goals!
1) I'd like for the kids and me to eat three non-cereal breakfasts per week.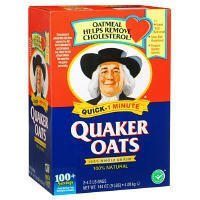 I'm pleased to report that we are doing VERY well with this goal. In fact, I think we're eating more non-cereal breakfasts than cereal breakfasts. We've been eating some bagels and other breadstuffs as we were before, but we've added lots and lots of oatmeal into the mix. I've been buying the large container of old-fashioned rolled oats from Aldi(a steal at $1.79!) and cooking them in the mornings. They're pretty tasty with some cinnamon and brown sugar, and it feels really nice to eat a hot breakfast. We've also been eating Cream of Wheat some mornings.
I'm not sure how well we'll do with this once the weather is hot(I don't think I will want oatmeal on a humid, hot July morning), but it's going well for now. I suppose we'll need to eat things like granola and yogurt once winter is over.
2) I'd like to save up an emergency fund that is equivalent to 3-6 months of living expenses by the end of the year.
Absolutely no progress has been made on this front in January. However, I'm not at all upset by that, because we had a lot of expensive things happen in January(I'll probably post about that later this week). I'm just happy that we managed to make it through this month without having to deplete our emergency fund!
We are getting a tax return this year, so when that arrives, we'll probably use that to shore up our emergency fund. ( I know some of you will wonder about this, so I should explain that we overestimate our withholding because it's very difficult to estimate how much tax I will owe on my self-employment income(my income varies from year to year), and we don't want to have to pay underpayment penalties.)
3)I'd like to be more disciplined about keeping Quicken updated.
I haven't made a 100% turnaround in my Quicken management, and I still haven't managed to work a regular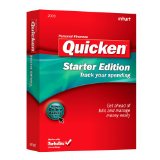 Quicken time into my schedule, but I did spend some time this month downloading and categorizing transactions. So, I didn't fail on this goal, but I'm definitely not crossing it off my list just yet.
4)I'd like to save up some money to use this summer.
I inadvertently made progress on this goal! I'd been saving up some money in case I owed some money in taxes for my piano playing salary. My church pays me a small salary to play the piano each Sunday, and I'm considered to be an independent contractor. This means that there's no tax withholding, so I thought it would be good to set aside some money from each check in case we ended up owing. Happily, we're not going to have to use this money for taxes. I have $221 saved so far, so I'm on my way to meeting my goal of having $1000 saved by the beginning on June.
I'll do another update at the end of February, hopefully by then I will have made more progress on goal #2 and #3.