This week, I'm thankful:
that I'm sure about my educational choice
A lot of things in my life feel rather up in the air right now, but I doooo feel sure that nursing school is where I'm supposed to be.
I love the medical material, and the personal side of it also speaks to my soul.
Here's a quote from one of my textbooks:
One tip for practice is to cultivate the habit of reflecting on your clinical encounters each day. As you walk out of a human encounter, mentally look back at what you are leaving in your "wake."
Were you one more anonymous person who did something "to" the patient? Were you toxic?
Or were you the one who will be remembered as making or being the critical difference for the patient?
The choice is yours in every encounter. At the end of your shift, ask, "Are my patients better for having had me today?" "Is my team better for my being in it today?"
This might seem a little silly, but I teared up when I read this. I want to be someone who makes my patients' days better; to me, that seems like such important work.
(Quote from Taylor, Lynn, and Bartlett: Fundamentals of Nursing: The Art and Science of Person-Centered Care, Tenth Edition)
that I didn't drop out of school*
There were some times in 2021 when I seriously considered giving up on my dream.
But I'm really glad I didn't! I feel just so, so happy at school. 🙂
I'm busy and it's a lot of work, but I am delighted to be a full-time student.
*Ok, I did kinda drop out of school back in 1997! I always say that I took 24 gap years. Heh. But for the purposes of this post, I'm saying I'm glad I didn't drop out of my second go-round with college.
for a good first exam
During my brief time in nursing school, I have heard a lot, a lot, a lot about how you cannot expect to get A's even if you did in your prereqs, and how nursing tests are completely different than any other kind of test.
We've had exam prep sessions, there are post-exam review sessions, there's a zillion practice quizzes and exams to do, and MAN I was prepared for this first exam to be a nightmare.
I got my first exam grade back yesterday and you guys, I got 100%!
I know this is not gonna be typical throughout all my semesters, and I have made peace with the idea that I will likely lose my 4.0 GPA at some point in nursing school.
But, I do feel happy for this good start; it makes me feel like I'm gonna be fine, and that my usual study habits will serve me as well in nursing school as they did in my prereqs.
for feeling a little more settled
This is the first week of school where I really felt like I had a good handle on life.
Partly this is because I spent quite a bit of time Friday mapping out school life, meal plans, blogging plans, exercise, and so on.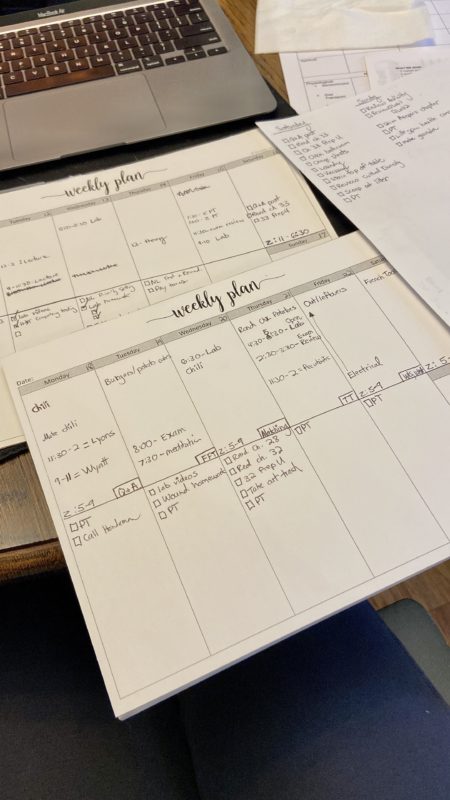 Laura Vanderkam always suggests using Friday afternoons to plan for the upcoming week, and I'm gonna try to make that a habit. Based on how week one went, I feel motivated to continue.
that my foot/ankle are totally back to normal
The itching and swelling from my yellow jacket stings are now all gone. Yay!
I'm especially happy that the itching is over because my goodness, it was so hard not to scratch the skin right off of my ankle.
for the arrival of fall weather
I'm wearing jeans as I type this! My windows are open! It's not humid!
I'm delighted to be living a less-sweaty life these days. 🙂
for beautiful plants, always
Don't these purple flowers look rather magical?
And these little ones on my hostas at home are also lovely.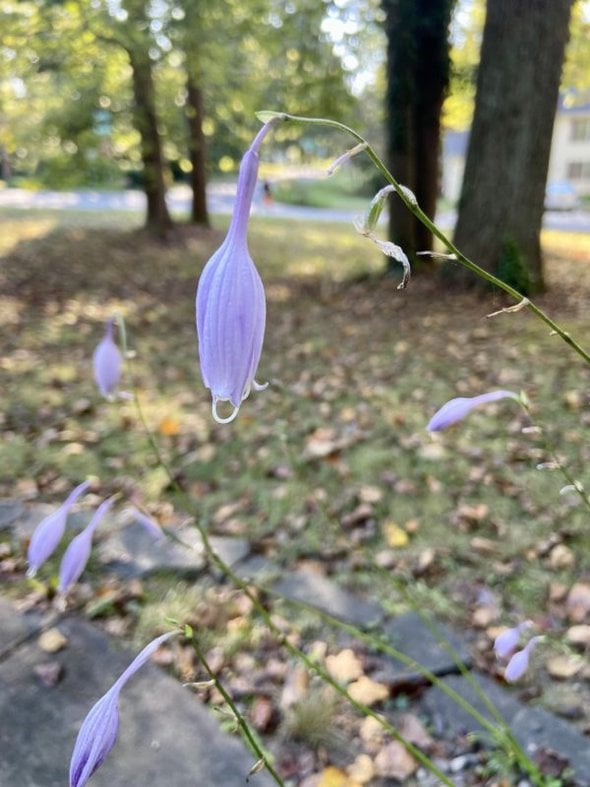 for clear, sunny mornings
I've been walking pretty early on the mornings when I have early classes, so I'm getting a chance to appreciate the beauty of the freshly-risen sun.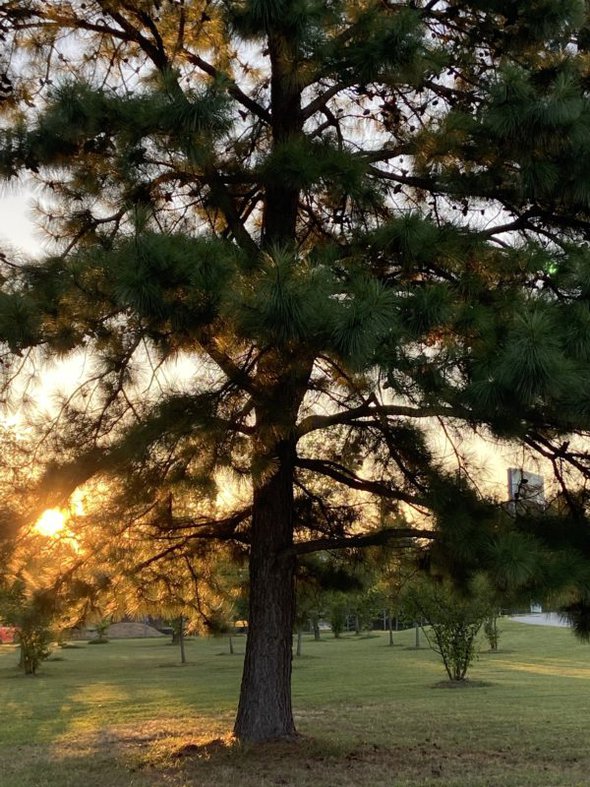 for schedule flexibility
Since nursing school is not at all flexible, I am feeling very appreciative of the fact that the rest of my life IS pretty flexible.
For instance, the other morning I had to be at school at 7:30 am for an exam. So, I skipped my usual first-thing-in-the-morning walk, took my exam, and went out for a walk after my exam.
that Chiquita loves her tunnel
Someone from my Buy Nothing group gave this to me a while back and my goodness, Chiquita has used it so, so much.
Somehow, she never gets bored with it, and I think it might be one of my best Buy Nothing acquisitions of all time.
that PT is already helping my tailbone
I'd been experiencing some tailbone pain, presumably triggered by doing squatting exercises with weights. So, I took myself to PT last week, got some new exercises and instructions, and my tailbone pain has improved a bit already.
Since school requires a lot of sitting, I am very happy that my tailbone is feeling better!
What are you thankful for this week?