I like to keep a somewhat minimalist kitchen.
But there are a few things I have in my kitchen that I cannot imagine living without; they make my life easier every single day.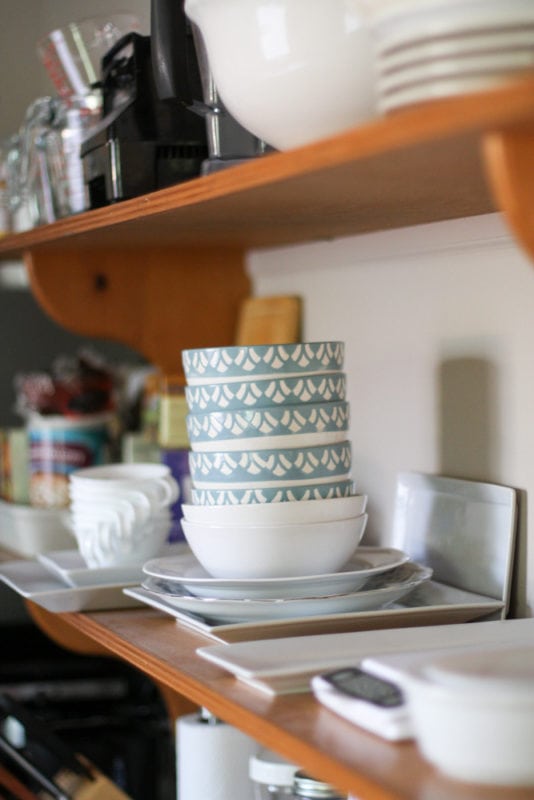 I know that no two home cooks are exactly the same, but if these things are helping me, they miiiiight also help you.
And none of them is particularly expensive.
1. A narrow rubber spatula
A lot of people have the typically-sized spatulas, which are super useful, to be sure!
But I really, really love having a narrow spatula. It's about half the width of a typical spatula, and it is SO useful for getting the last little bit of food out of containers, especially if they have narrow openings.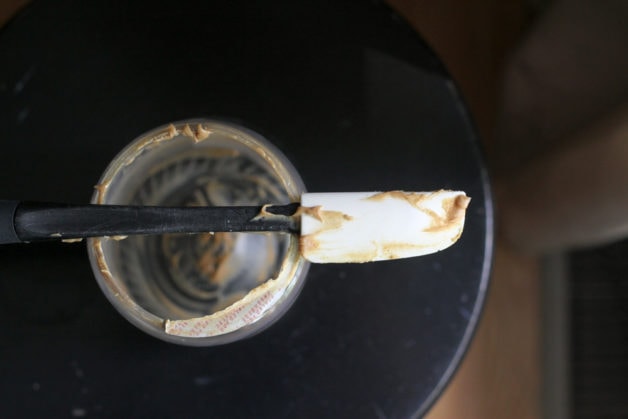 I use this for various sauce containers (Thai red curry sauce, for example) but most often, I use it to get the last of the peanut butter out of a jar. Since it's narrow, it can fit just fine even if you have a smaller peanut butter jar.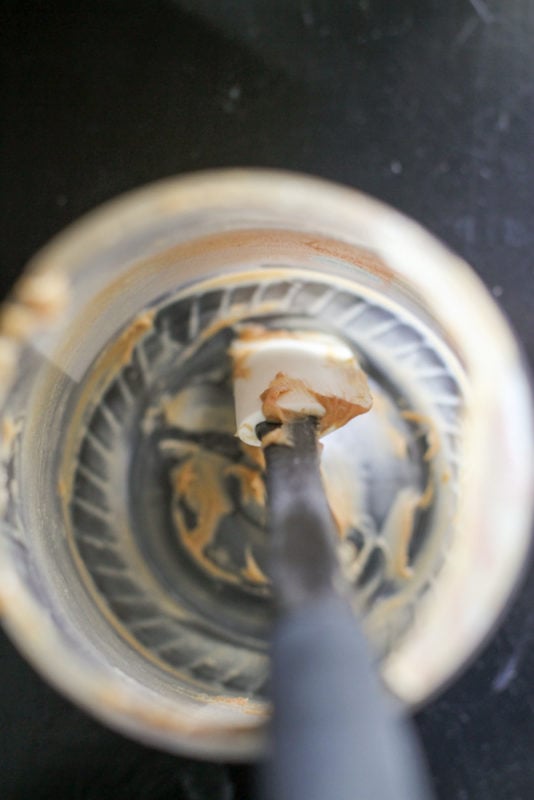 Your frugal heart will be happy about the way this spatula helps you use up ALL the food in a jar/container.
This kind, with a wooden handle, is not my favorite. The wood always gets mildewy for me!
I'd go with an entirely silicone version, like this one.
2. A tiny whisk
I like my big whisks, but a teeny one is so super handy! When I need to whisk up a little bit of salad dressing or a few eggs, I always grab my mini whisk.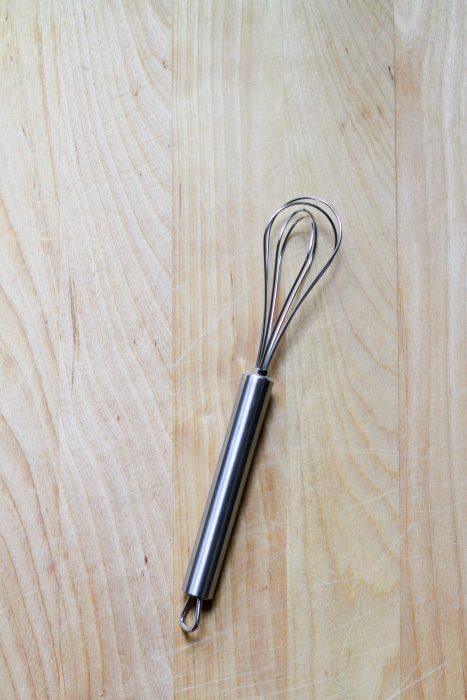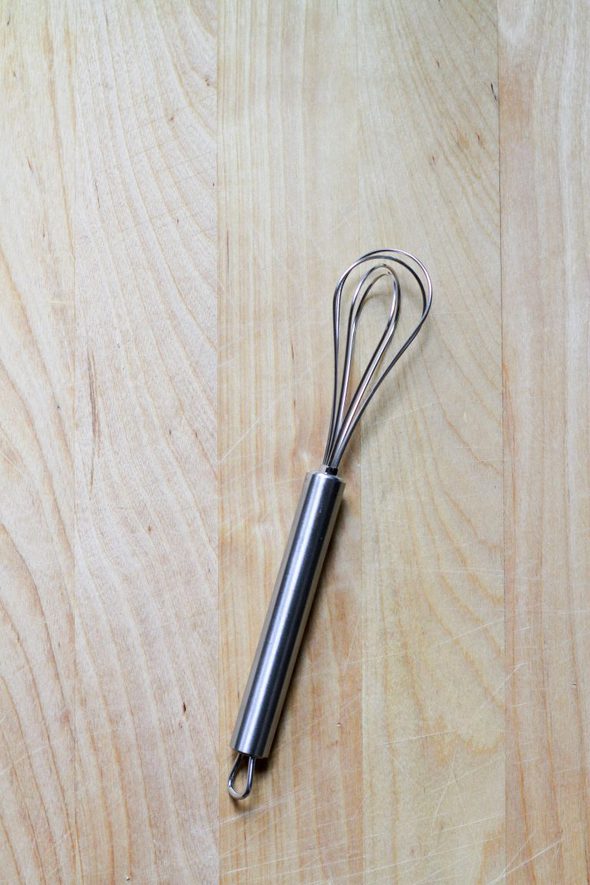 I know you can use a fork instead, but that really does not work as nicely as a whisk, especially when it comes to mixing up eggs or egg whites.
You can get these cheap ones for under $4, but in my experience, they rust and bend and just do not hold up well.
So, I think it's worth it to pay a little more for a sturdier version, like this one.
3. Dishcloths
I have big feelings about this. I know it's quite possible to wash dishes without a dishcloth…a kitchen sponge works fine.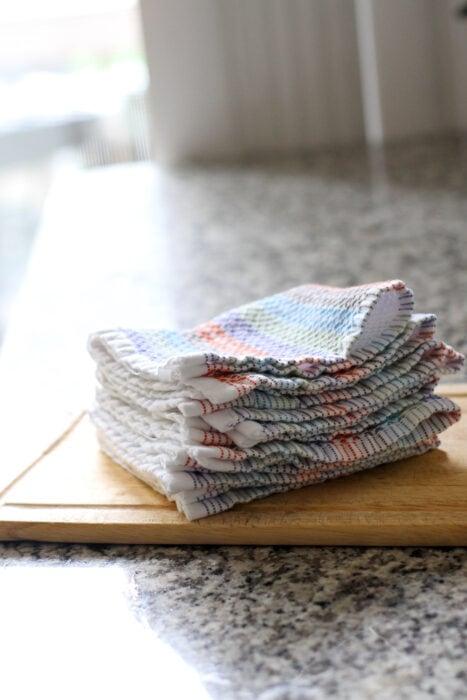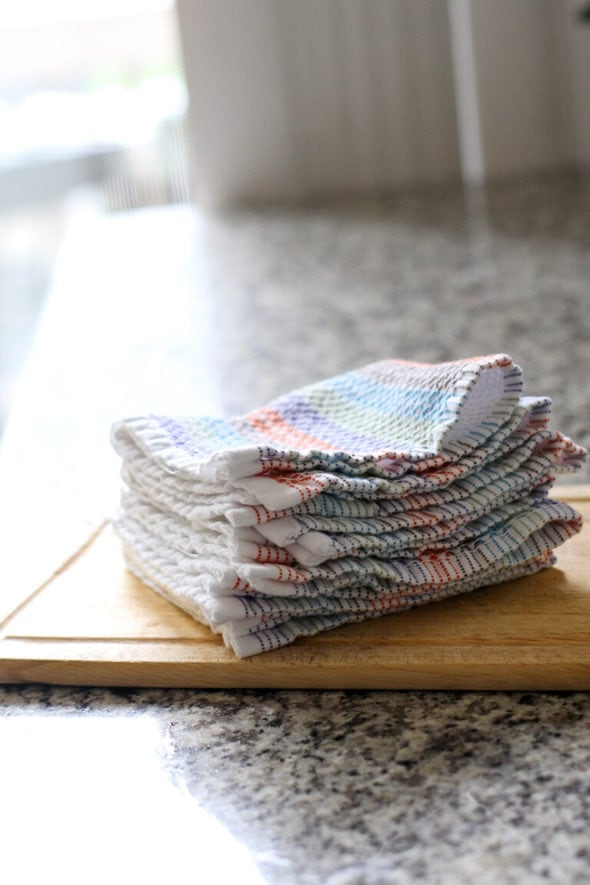 But man, there is nothing that is as good for wiping down counters and other things (like appliances) as a dishcloth.
I hate trying to wipe tables and counters with a sponge. It's too small! It's too hard to use for corraling all the little crumbs and such!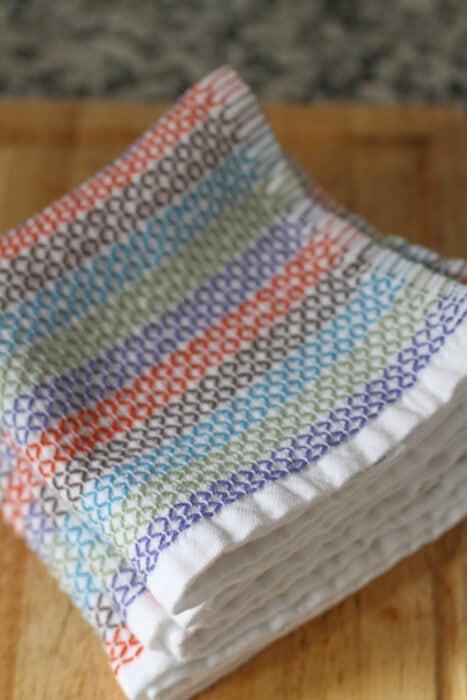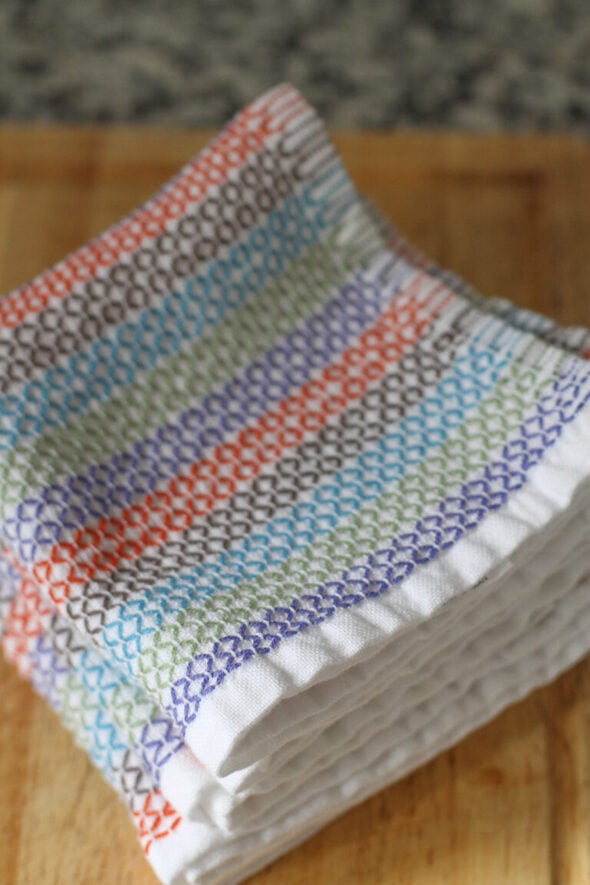 So, I will forever and always have a set of cotton dishcloths in my kitchen.
Here are 8 tips for keeping kitchen dishcloths sanitary.
And here's info on how I boil mine every now and again.
4. Kitchen scissors
I am always surprised when people do not have a pair of kitchen scissors!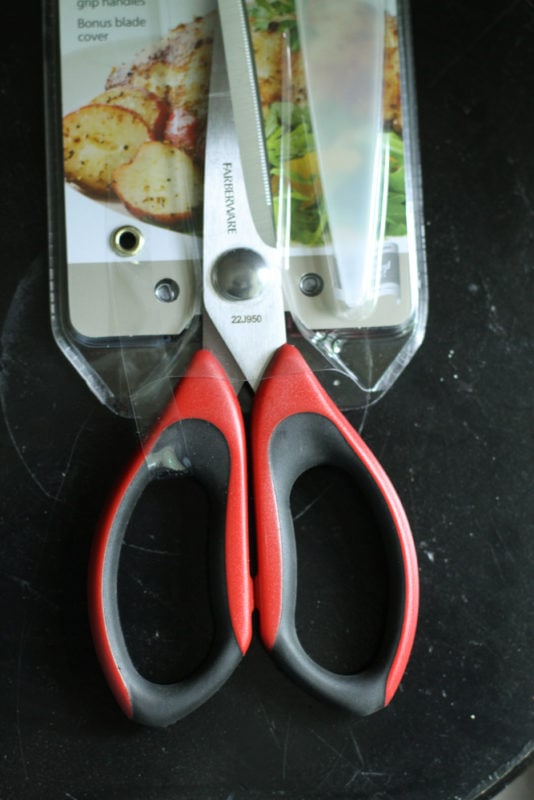 I find them to be so handy for things like:
opening food packaging
snipping herbs or green onions
cutting pizza
cutting up little kid food (obviously in my past now!)
Whenever I travel and use a condo/Airbnb kitchen, I always really miss having my scissors.
5. A good vegetable peeler
I know that a knife can work for peeling. But a good peeler is way faster and I think it results in less waste.
I got this little set of Kuhn Rikon peelers with carbon blades in 2013, and mine are still going strong.
They're great for peeling potatoes, squash, carrots, and even mangoes.
(You can also get a single peeler from Kuhn Rikon.)
I use them in a sort of backward way from how I use regular peelers, but it feels so, so comfortable, and I'm super fast with this method.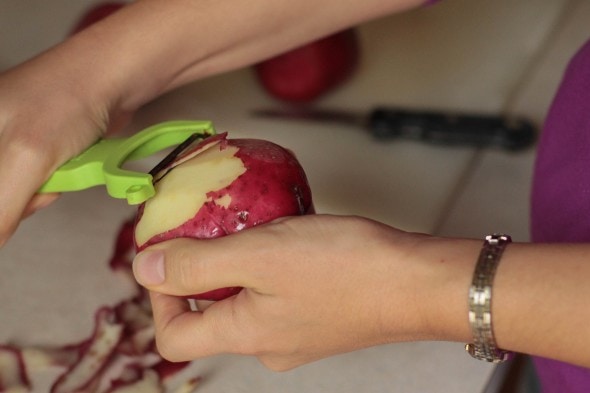 Do you have a favorite small kitchen item that you'd recommend?
Five small, indispensable kitchen tools
Five inexpensive tools I use almost every day!
SO good for scraping the last bits of food out of containers.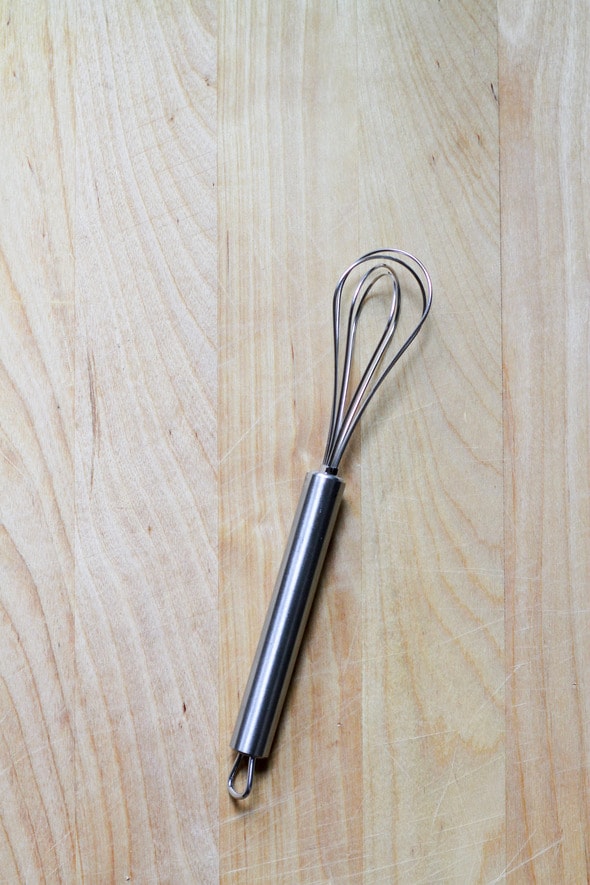 Perfect for a few eggs, a small batch of salad dressing, or the dry ingredients when you're baking a small batch.
The BEST thing for wiping down counters and appliances!
I use mine for herbs, green onions, pizza, food packages, and I also used them a TON when I had small kids, for cutting up their food.
This Y-design is a little weird, but once you adjust to it, there's no going back.