MyPublisher has kindly sponsored this post and giveaway.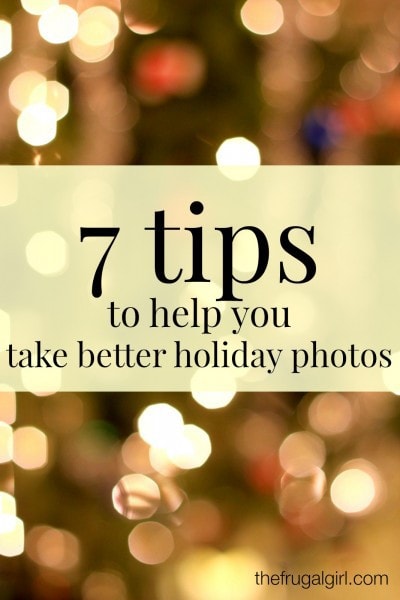 Thanksgiving's arrival this Thursday marks the official entry into The Holiday Season, and this is a time of year when even not-so-shutter-crazy people tend to get out their cameras an awful lot.
(I blend in better at the holidays.
)
So, I thought this would be a good time to share some tips for taking better holiday photos, especially since after my last MyPublisher post, a lot of you had asked for some tips.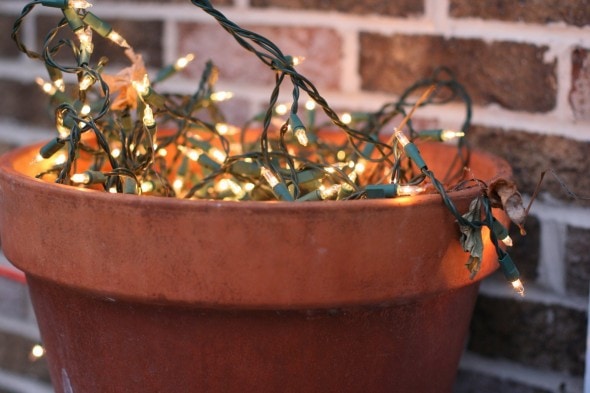 First up, though, I want to point out that imperfect holiday photos are way better than no photos at all, so if you aren't a natural at photography or you only own a crummy camera, don't let perfectionism keep you from snapping away.
(You know the yellowed prints that your parents took when you were a kid? I bet you don't critique the lighting or angle; you just love that there's a photo of that moment in time.)
That said, I firmly believe that everyone, no matter what gear they own, can learn to take better photographs.
Great gear helps, of course, but it is not the be-all, end-all, so most of these tips will be applicable regardless of your camera level.
1. Turn off your flash (if at all possible).
Probably the number one thing that makes amateur photos look amateur is the presence of on-camera flash. Flash can be used tastefully if you have umbrellas and diffusers and such, but in most cases, the flash is just awful.
See?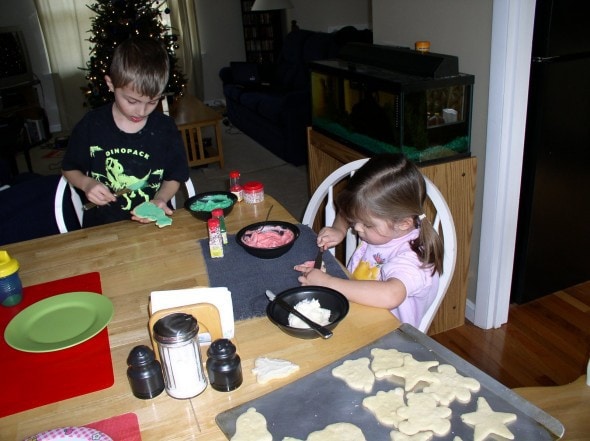 It makes backgrounds too dark, faces overexposed, and adds harsh shadows around people and objects.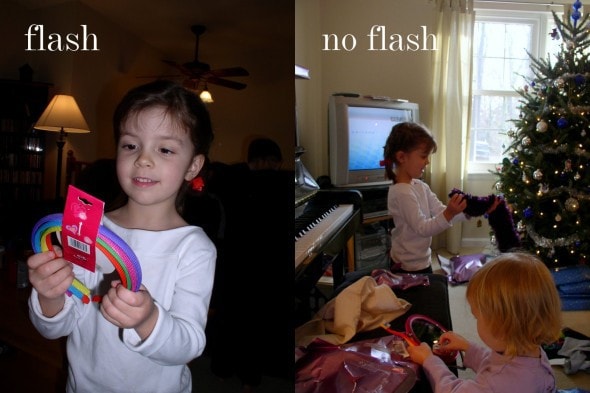 (these are super old point and shoot photos from 2005. Even so, see how the no-flash photo on the right is much better, even though it's not a stupendous shot?? You can actually tell it's not pitch black on Christmas morning!)
Go outside, open the blinds/curtains, move near a window…do anything you can to avoid using flash.
There are definitely times where you really do have to use the flash, especially with cheaper cameras. But do yourself a favor and at least try shooting without a flash first. If you get disastrous results, you can always turn the flash back on, but occasionally you may discover that you don't even need it!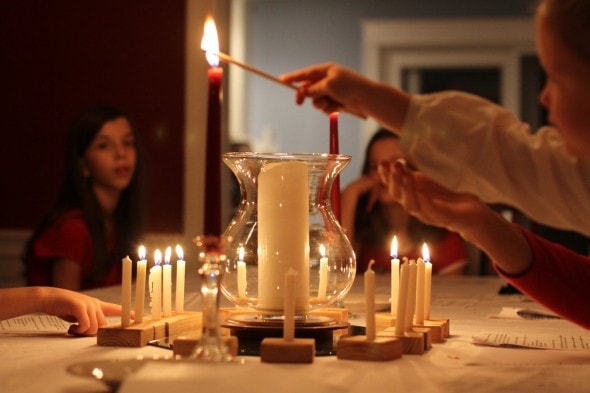 (If you have an SLR and you frequently are in situations too dark for no-flash, do yourself a favor and buy a Lightscoop. It's $25 and makes a world of difference.)
(Also: If you have an SLR, a fast prime lens like the 50mm makes no-flash shooting waaaaay more do-able.)
2. Follow the light.
For those of us in the northern hemisphere, the holidays fall at a fairly dreadful time of year, lighting-wise. The days are so short, the sun never get very high in the sky, and it's frequently too cold to go outdoors where there's more light.
So when I want to get a good shot at this time of year, I think a lot about light.
If the family wants a group photo, I try to remember to take it before the sun goes down, and if it's even faintly close to being warm enough, we run outside to take the photo.
If I want a food photo, I move the food near a window if I can.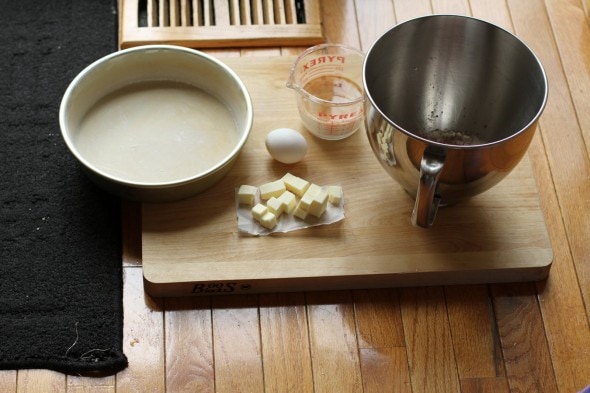 If I want photos of the kids playing, I station myself right by a window and take pictures of whoever happens to be near the good light.
When I ask a friend to take a shot of our family, I do it outside, either under overcast skies or in the shade (avoid bright sunlight because it gives you unflattering, harsh shadows).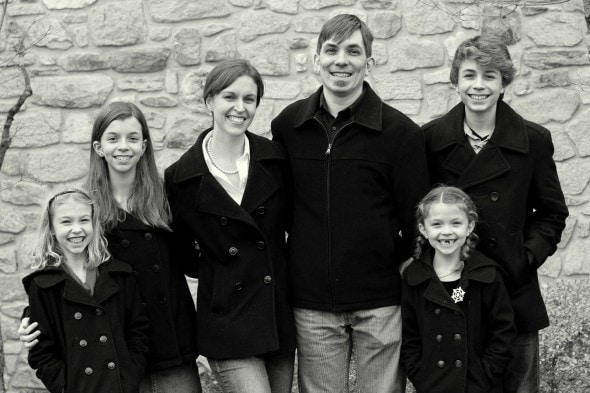 I know not everyone is as anxious to find good light as I am (and that is totally ok!), but if you really want to improve your holiday pictures, following the light is key.
3. Take un-posed photos.
Sure, there's value in posed photos (like the group family shot) but some of my favorite shots to use in photo books are candids. You can often capture people's personalities better when they're not posing, and I think these types of shots are really fun to look back on.
You'll get a lot of duds, of course (people will move and blink), but there's no harm in taking bad photos if you have a digital camera (it costs nothing, whereas film is expensive!).
Shoot a lot, and you'll probably get some keepers.
Dud: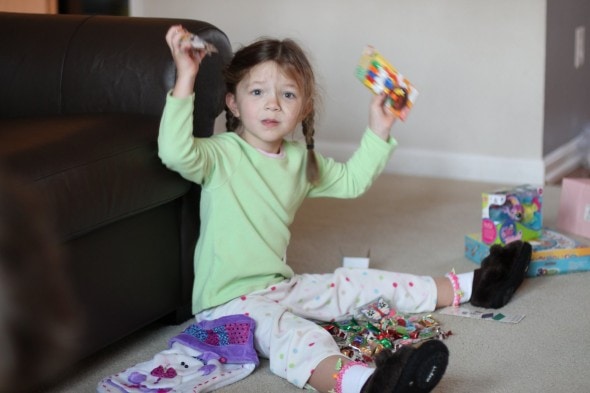 Not dud: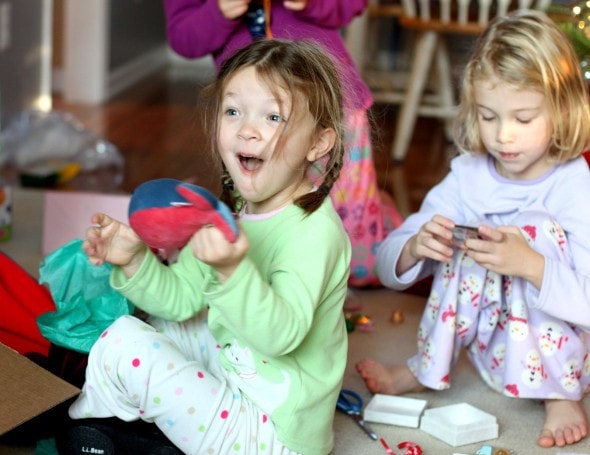 I generally keep my camera with me or in a handy spot so it's easy to capture something I want to shoot.
4. Take photos of details/surroundings.
People photos are super important, but surroundings and detail shots help to tell the story too.
Take a photo of the Thanksgiving table spread (try standing on a chair, zooming out, and holding the camera above the table), a favorite Christmas ornament, a grandma's hand holding a baby, the mess after present-opening, and so on.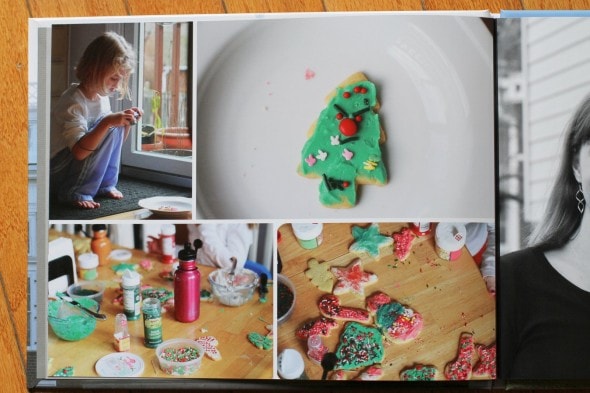 For instance, the bubble lights at Mr. FG's grandma's house are something my kids have always loved, and they've made an appearance in a few photo book layouts covering visits to her house.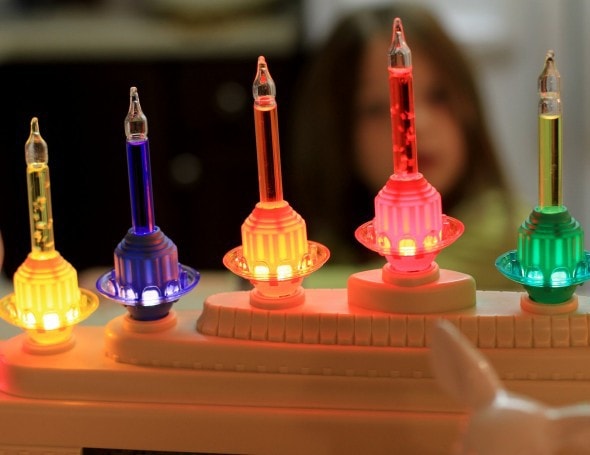 Ooh, and these sort of photos make GREAT cover images for photo books.
5. Look for uncluttered backgrounds.
This is definitely not something I used to think about, but now I always try to pay attention to what's in the background. People especially tend to stand out better if there's a simple background, so if there's something cluttery or ugly (like a trash can!) behind what you're shooting, try to move or change your angle to avoid it.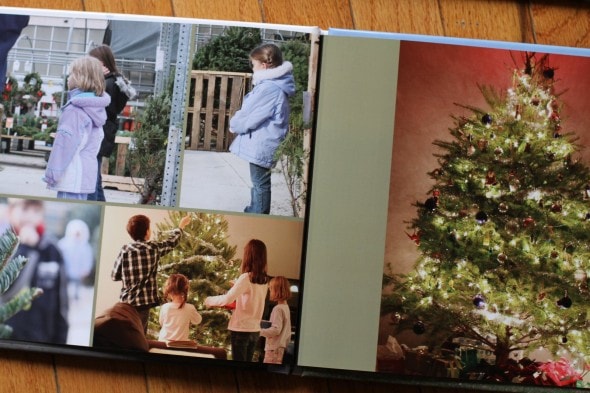 6. Zoom in a little.
Most point and shoot cameras are wide angle by default. While this is great for capturing a whole scene, the wide angle can make people look a little bit distorted and uninteresting.
You don't want to go crazy with the zooming, as this sometimes degrades the picture quality, but try zooming about halfway and see if that improves the look of your photos.
Here's a pretty uninspired point and shoot photo…zoomed out, cluttered background, with flash.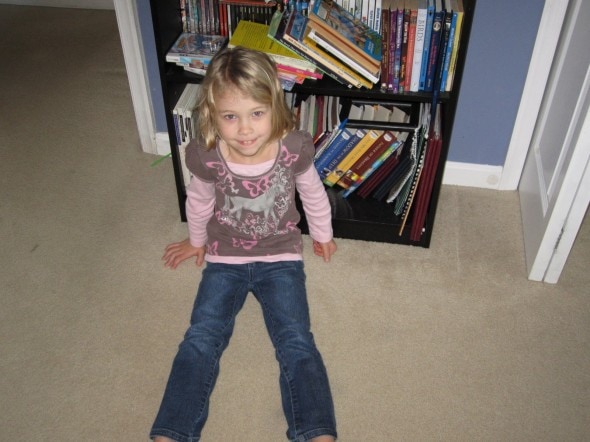 And here's the same camera (a $100 Canon Elph) and same subject, except now she's in front of a plain white dresser (an uncluttered background!), near a window, there's no flash, and I'm zoomed in farther.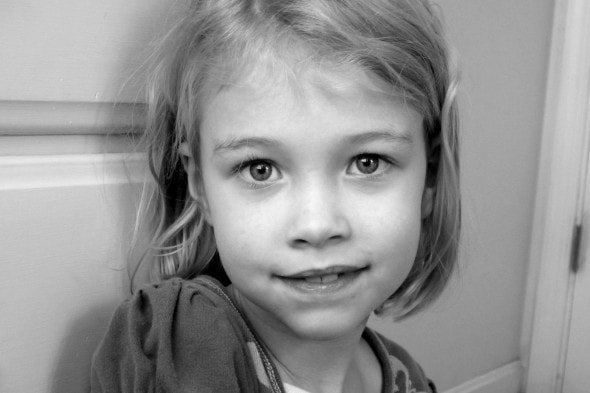 Zooming in may require YOU to move to get everything in the frame (taking the first of these two shots was easier), but I find that the payoff is worth it.
(If you have an SLR zoom lens, put it somewhere between 50mm and 80mm to get the most flattering shots of people.)
7. Don't just shoot the main event.
Most of us have photos of our children opening presents every year, right? But there's so much more to the holiday season that we sometimes don't think of photographing.
Take photos of holiday traditions, such as making cookies, decorating the tree, shopping for gifts, wrapping gifts, going caroling…whatever you do to celebrate!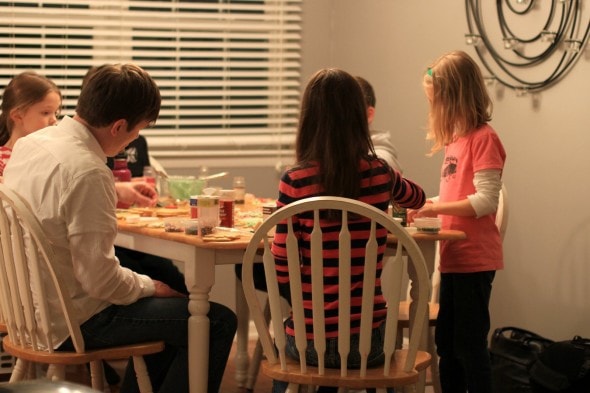 These photos are just as much fun to look back on as present-opening photos, and since the pace of these events is usually a little slower, it's an easier time to take photos.
______________________
The Giveaway!
To help you turn your memories into a keepsake photobook, My Publisher is generously giving away FIVE full-color, super-gloss, 20-page, photo-cover photo books (with free shipping, which they never offer as a coupon or daily deal!).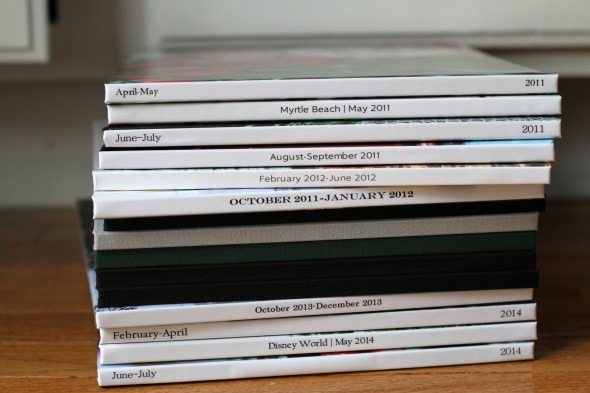 I've made somewhere right around a thousand MyPublisher books (ok, 15 is more like it), and the books I'm giving away have many of my favorite features, like super gloss printing (it makes your photos much more vibrant, and I think the print quality looks better with it) and photo cover.
MyPublisher sometimes runs free book offers, but those never come with free shipping or photo covers or SuperGloss printing, so this is something special!
Oh, and MyPublisher's free book-making software offers lots of design options.
(Here are my best tips for making your photo books look great.)
Also, the books come beautifully packaged in a shipping box (it even says, "Ta-dah!" on the inside!), which is really great if you're sending one off as a gift.
(They also offer more formal gift boxes if you really want to up the ante.)
To enter, leave a comment telling me what holiday event you're most looking forward to!
NO PURCHASE NECESSARY. Void where prohibited. Chances of winning depend on the number of entrants. Winners will be chosen at random, using random.org. Giveaway closes at 11:59 PM EST on 11-27-14. MyPublisher sponsored this post and furnished the giveaway prizes. All text, photos, and opinions are my own. All of the MyPublisher books I own have been purchased by me, with my own moola.