This post contains affiliate links.
I tried Brandless.
Again, this keeps popping up in the frugal blogosphere, so I gave it a try.
Brandless is a company that sells foods that are natural/organic for $3/item.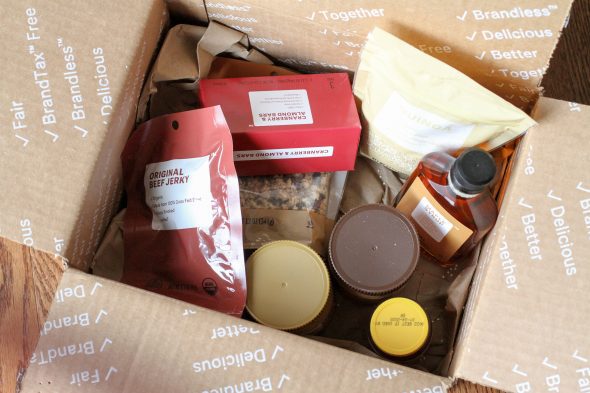 Nothing is brand name (as you may have guessed from the company name), which is no biggie for me.  I'm an Aldi shopper! I totally do not care about brands.
(mostly)
Some of the items come in pretty small packages in order to be $3 (three dollars of beef jerky is a small amount), but some of the items are surprisingly large for $3.
For instance, I would not have guessed that these organic peanut butter jars would be only $3.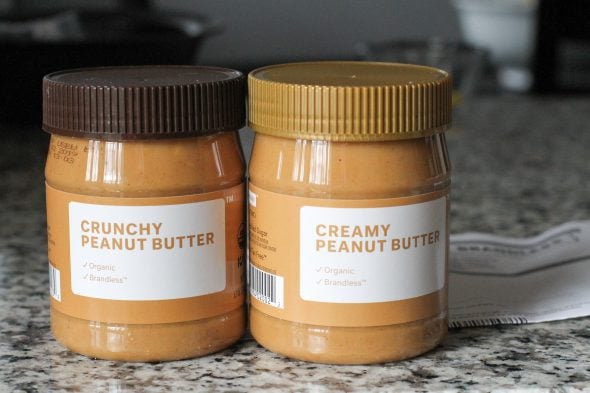 And this maple syrup jar is also bigger than I expected it to be.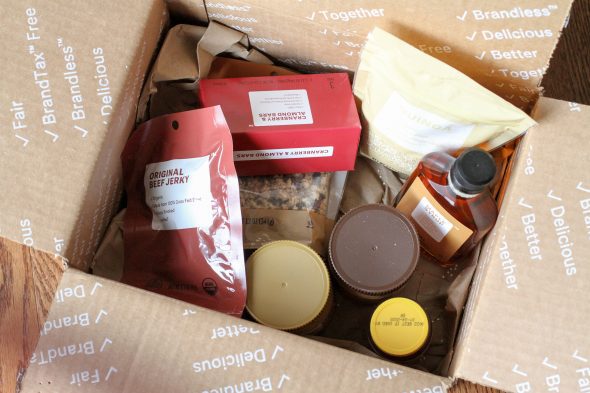 On a customer service note: my bag of quinoa arrived with a rip in it, and when I emailed them about it, they credited me $3 back. So, thumbs up for that.
I'm not affiliated with them, but you can check out their offerings here, and you can get $1 shipping on your first order.
I made a new Instagram account.
I wanted to talk about Hungry Harvest more without annoying the people who don't want to hear about it!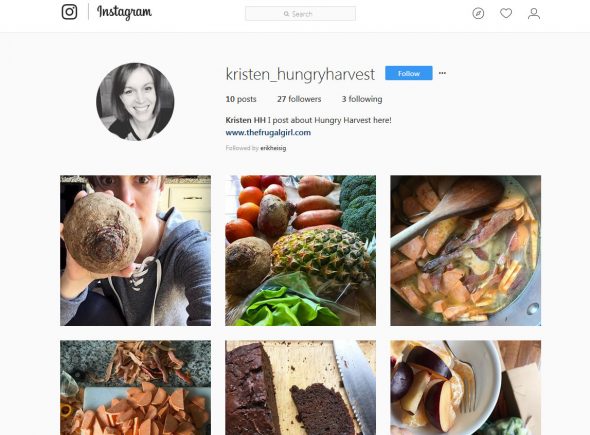 So, I made a Hungry Harvest-specific account, and if you want to hear more about food waste, food rescue, and watch what happens with my harvest, follow me over there.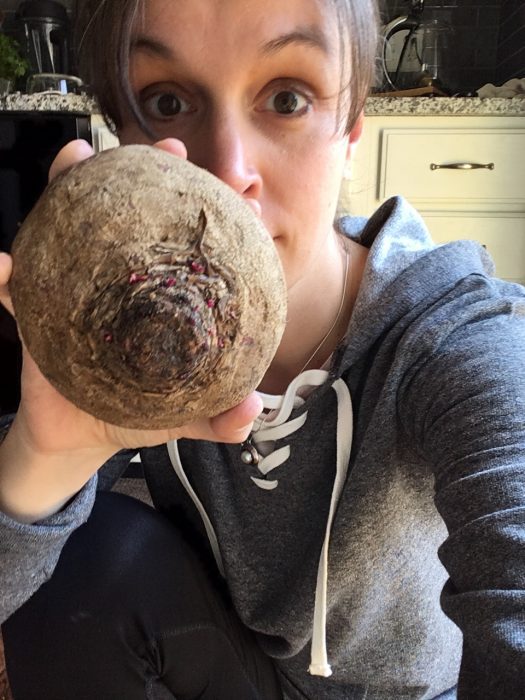 You can find the account here, and the username is Kristen_HungryHarvest
Don't worry; I will definitely still be posting on my main Instagram account (thefrugalgirl). This is just an additional account.
I took forever to set up email subscriptions for her, which is dumb because obviously I do know how to do that! Ahem.
I've only been blogging for, you know, 10 years.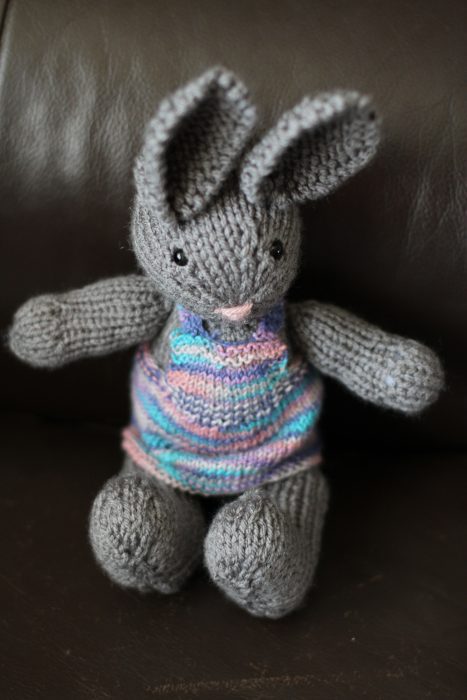 Anyway, you can subscribe to her blog, SoniaMakes.com, via email now, for posts about all the stuff she's creating (mostly knitted animals and other cute creatures.)
Just visit her homepage and you should see the signup box in the sidebar (or at the bottom on mobile).