Amazon links are affiliate links.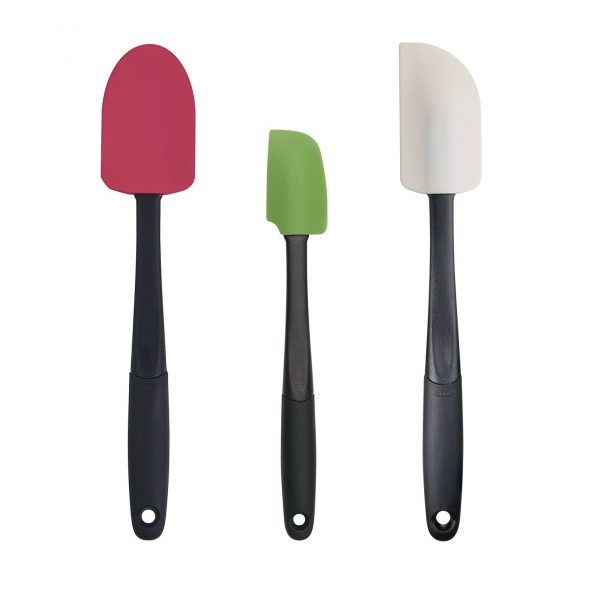 I grew up with these, and it wasn't until I was an adult that I realized the shocking news: not everyone has flexible rubber spatulas in their kitchen drawers!
(Whoa.)
I feel like these are a rather essential frugal tool because they are so great for getting last little bits out of containers and bowls.
Like…the last bit of the peanut butter.  Or mayonnaise.
Or the last bit of batter when you're making muffins, pancakes or waffles.
Or the last bit of tomato sauce when you're making soup or pasta.
Just a shopping note: there are some unpleasingly stiff spatulas out there, and I feel like they defeat the very purpose of a spatula. The whole point is to have a soft, flexible vehicle for scraping food out.  Get a soft one!
Oh, and one other thing: I haven't had good luck with wooden-handled spatulas.  Water always seems to get up inside the spatula head, and it makes the wood slimy and black.  Bleah.
The set pictured above is $11.99 on Amazon, and of course, you can find these at Target, Bed, Bath, and Beyond, and other such stores.
If you want to spend a bit more, Tovolo makes a really great spatula, and it comes in some very classy colors (like black!).
So, tell me! Are you a fellow spatula fan?