Due to the Thanksgiving holiday (and me being sick!), I didn't do a food post last week.
I spent $302 for the last two weeks, which means that I am actually right on budget.  Whee!
I don't have grocery pictures of everything I bought, but I do have some Hungry Harvest photos.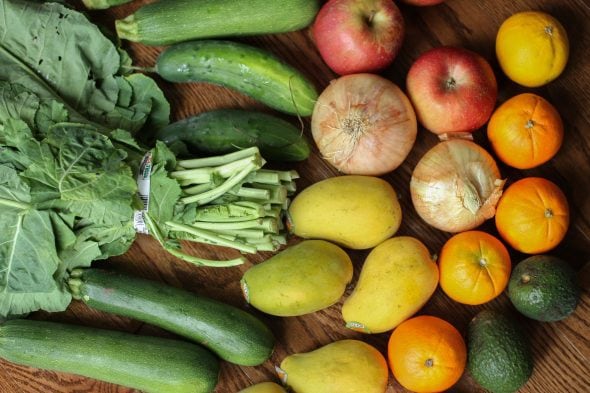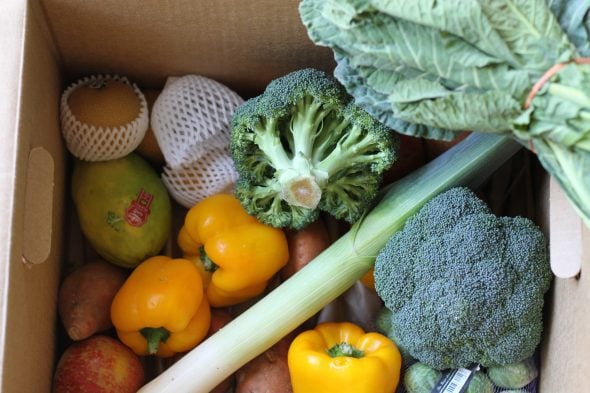 What We Ate
I'm just going to do one week's worth of food here…Thanksgiving week will have to be lost in the annals of history.
Monday
I made a cobb salad and also a pan of this cornbread.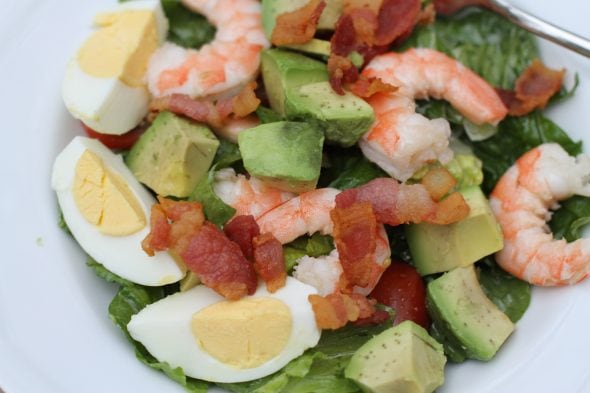 Tuesday
This was the night we had pork tinga on tostada shells.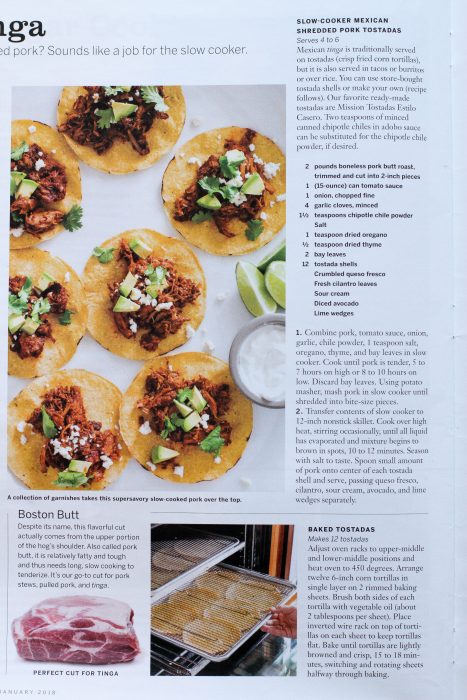 And we also had applesauce from the freezer.
Wednesday
We went to see an in-theater showing of a Studio Ghibli movie that night, so we just had some grilled cheese sandwiches for a quick bite to eat.
Thursday
I had some russet potatoes left from Thanksgiving, so I made a pot of baked potato soup.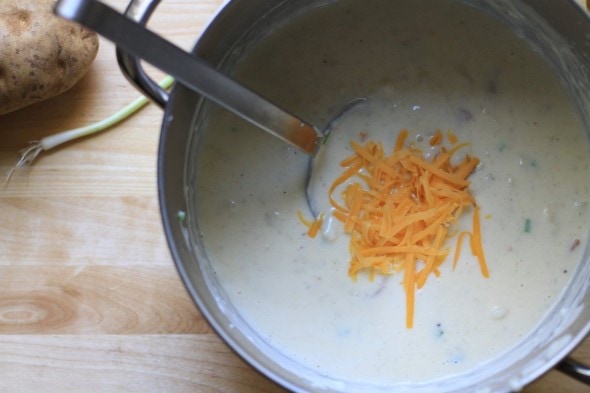 I was feeling uninspired about cooking any veggies, so I cut up some raw fruit instead.  Good instead of perfect, people.
Friday
Pizza, of course!
What have you been eating this week?