Often, when I write about what I've been reading lately, you all are surprised at how much of my reading list is composed of non-fiction books.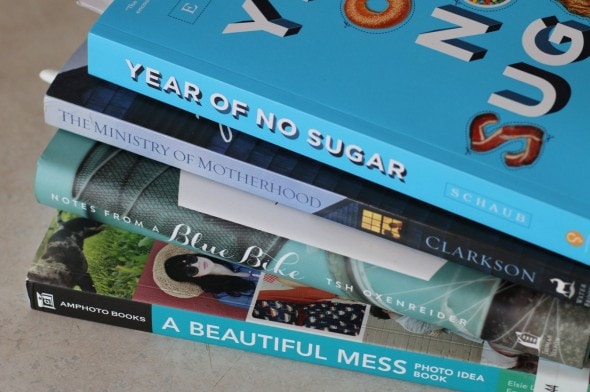 That's mainly because at this point in my life, I usually feel like I should spend the limited reading time I have on something that will offer me something practical.

(Please help me organize/parent/wife/cook/teach better!)

However, that has not always been true.  When I was a kid/teen, I read voraciously, and I consumed almost nothing but fiction.
So when Skinny Scoop chose me to be part of a group of bloggers tasked with picking our favorite books with strong female characters, I had no problem coming up with a list.
(And it's funny timing that this coincides with our discussion this morning about girls and toys!)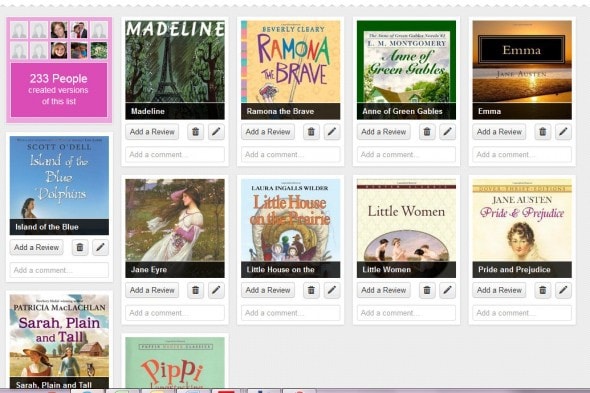 Though they don't appear in any particular order, if I had to rank them, topping off the list would be Jane Eyre, my favorite book of all time.  When I was a teenager, I think I read this in a single afternoon, sprawled out on the couch, and no book I've read since has budged this one from the top of the list.
(However, I have never loved any of the movie adaptations much.)
Of course, I had to include some Austen…I put Pride and Prejudice and Emma on my list.  Like most everyone else on the planet, I just adore Elizabeth from Pride and Prejudice. I admire the way she speaks her mind and the way she refuses to settle for the abominable Mr. Collins, and I just think she's delightful overall.
(Actually, there are so many great characters from Pride and Prejudice…even Mrs. Bennet is lovable in her own way.)
(Not to let Pride and Prejudice take over this post, but Lisey just read it for the first time last week and when several of the girls were sick this week, we watched the short-ish movie version.  I have to say, it's kind of fun that my girls are old enough to abhor Mr. Collins and laugh at Mrs. Bennet's ridiculousness with me.)
And although Emma couldn't be more different from me, I do think she's an awfully strong female character, so I had to add her.
I also put some of my favorite children's books on the list.  There's endearing Pippi Longstocking, cheeky Madeline, stubborn Anne of Green Gables, hilarious Ramona…and I'm sure I could have added many more too.
After writing this post, I really want to re-read Pride and Prejudice and Jane Eyre.  I think I'm gonna have to go hit up my library and shove some non-fiction books to the side for just a bit.
What are your favorites?
I pinned my list of favorites and you can win a $100 Amazon gift card by doing the same!
Just pick your favorites from the images below and then click the done button.  Share your picks on Pinterest and be entered to win a $100 Amazon gift card.
(Even if you don't have Pinterest, I'd love to hear about your favorite strong female characters in the comments!)
NO PURCHASE NECESSARY. Contest ends 3/31/14. I received an Amazon gift card for participating in this campaign. All opinions are my own.