What I Spent
I made a quick stop at Weis and spent $14.
And Mr. FG made three trips to BJ's warehouse club, his new favorite store. Heh.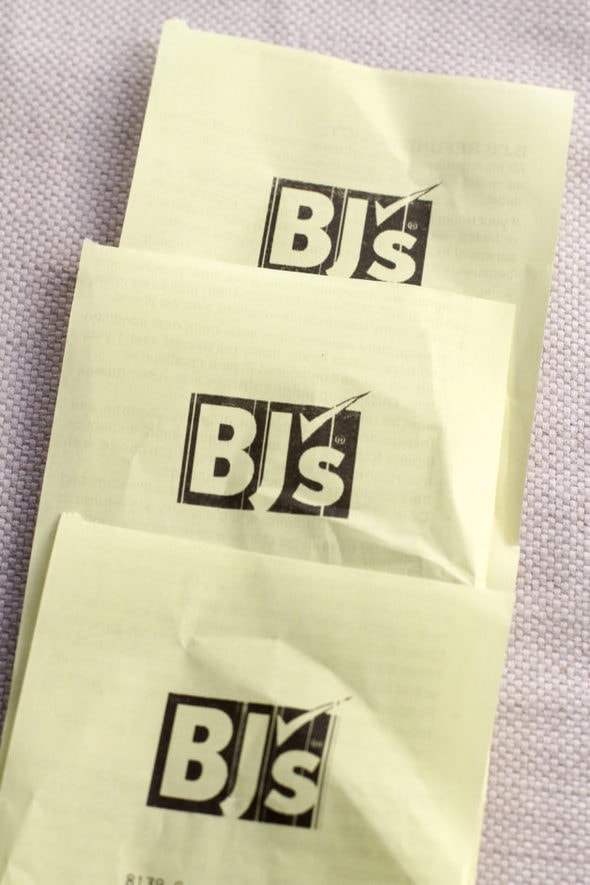 He spent $41 on milk, coffee, some snacks, lunch meat, and a big bag of organic blueberries.
The girls and I give him ribbing about how much he's been going there lately, but in all honesty, this is an area where we are a good match; I hate running errands, and he's getting cabin fever from working at home for months on end.*
So him doing a five minute run out to BJ's for some things we need is good for him (a trip outside this house!) and good for me (I get to not run an errand.)
The downside is that I still have not gotten myself out to BJ's to form an opinion on BJ's vs. Costco. One day I will.
*I have not, in the history of ever, gotten cabin fever. It is a feeling that is utterly unimaginable to me.
What We Ate
Saturday
The girls fended for themselves while Mr. FG and I had a takeout date night; Mod Pizza this time.
The best thing about Mod Pizza is that I can get exactly what I want on my pizza, because my pizza toppings affect only me. And this is lovely because I like my pizza different than everyone else in my family, including Mr. FG.
(No meat, many veggies, hot peppers. Yes, yes, yes.)
Sunday
Another installment in our efforts to support local restaurants; this time we got a pasta family meal from a local pasta place that we'd never tried before.
The family serving was very generous and made lots of lunch leftovers, so it was a pretty good deal overall.
One weird thing; garlic knots were included, but they were more like a garlic version of cinnamon rolls. The garlic knots I make are actually knot shaped, so I was surprised by this.
Monday
I made burrito bowls with chicken, veggies, cheese, rice, and so on. I used this chipotle chicken recipe for the chicken part of things.
Those are basically a one-dish meal, but we had some oranges on the side too.
Well, except for me because I have a really bad canker sore right now and oranges are disastrously painful for canker sores.
Same for bananas. Chocolate. Tomatoes. Woe is me!
Tuesday
Sonia made chipped beef on toast for everyone, and she made a little separate pot for herself, using diluted heavy cream in place of the milk. That works great, since she can tolerate cream but not milk.
I do not remember what produce we ate with our chipped beef on toast.
(But we know I wasn't eating oranges. 😉 )
Wednesday
I had a mammoth geometry session with Zoe in the afternoon, which was good in the sense that we got all caught up on geometry.
But it was bad in the sense that I did not get anything started for dinner. So, we got Firehouse subs.
You win some, you lose some. In the grand scheme of things, I do way more cooking at home than buying takeout, and that's what matters most, financially speaking.
(because what you do most of the time matters more than what you do here and there.)
Thursday
I've been on a hunt for interesting waffle flavors, and Lisey suggested blueberry waffles. So, I gave this recipe a try.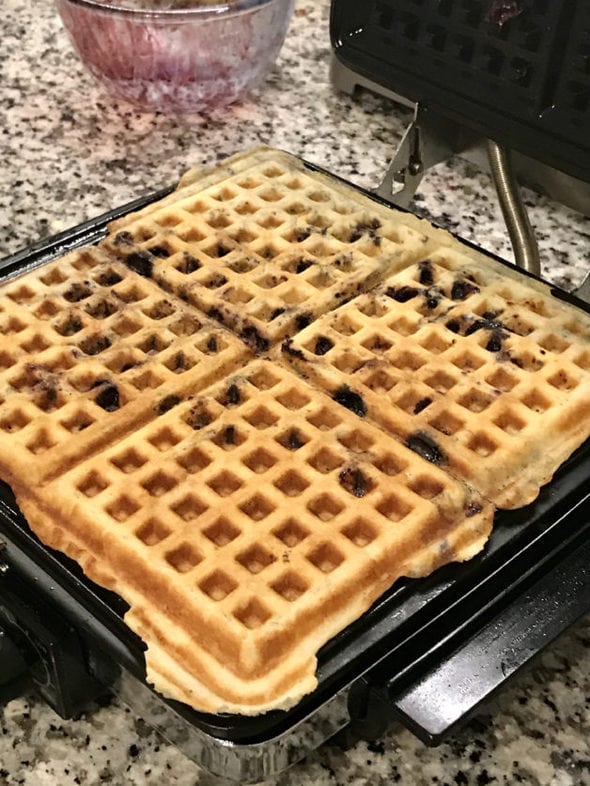 Verdict: most of us liked them, but several prefer blueberry pancakes.
And I will say that blueberry pancakes give you fewer sticking issues than blueberry waffles!
Friday
I think I'm going to make pasta alfredo with chicken. And probably a green salad.
What did you have for dinner this week?