Lisey arrived this week! So we are temporarily a household of three (plus a cat and hamster. Ha.)
What I Spent
I spent:
$111 at Aldi
$6 at Safeway
$30 on a Hungry Harvest box.
So, $147 for this week.
I feel like I still do not have a good idea of what a "normal" grocery average is going to be for me, since my pantry/freezer are still not quite stocked to a normal level.
And Lisey will be here over the summer anyway, so we are going to have a summer normal, and then a new normal in the fall anyway.
What We Ate
Saturday
I salted and peppered some chicken thighs, let them sit in the fridge for a few hours, cooked them in a skillet, and then shredded the meat, tossed it with BBQ sauce, and served it on toasted buns.
Sunday
I made BBQ chicken naan pizzas with the leftover chicken from Saturday.
Monday
Remember how one of my neighbors brought me a lasagna when we moved here? I'd frozen half of it (a whole lasagna was too much for Zoe and me!), so on Monday I thawed the other half and baked it. Lisey had arrived on Monday, so she was here to help us eat it. 🙂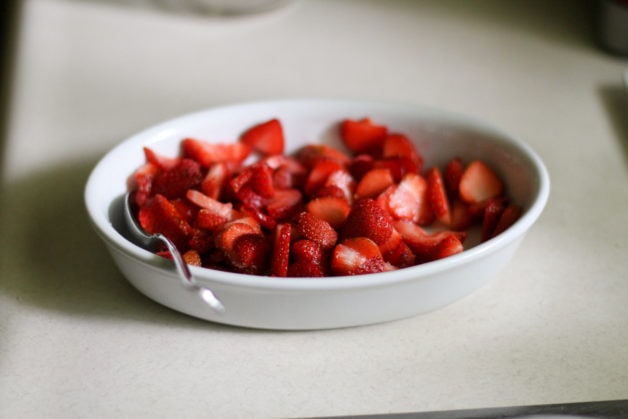 My parents had kindly given me some strawberries from their garden, so in honor of Lisey's arrival, I baked an angel food cake, which we ate with strawberries and whipped cream.
Tuesday
I made one of Lisey's favorites: quesadillas with a corn, lime, cheese, and cilantro filling.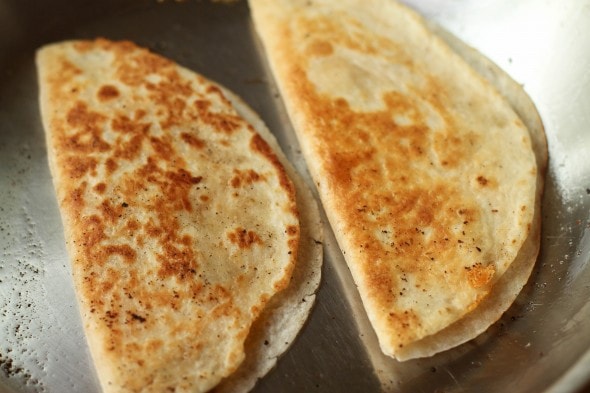 Wednesday
I roasted a pork tenderloin, roasted some baby potatoes, and cut up some fresh fruit.
Thursday
While Lisey was away at airplane mechanic school, she finished up the requirements for her associate's degree from the community college (she just needed to take a few more CLEP tests), so we went out for sushi to celebrate.
In another year or so, she'll graduate from the airplane mechanic school, and then because those credits also count toward a four-year degree, she'll be pretty close to a bachelor's degree.
So, if she's not TOO tired of school by then, she may take a few classes just to reach the bachelor's degree level as well. We'll see…one step at a time!
Friday
Boy, I'm not sure! I need to see what the girls' Friday night plans are so I know how many people I'm feeding. 🙂
What did you have for dinner this week?