As you know, I've been at my aunt and uncle's Wisconsin cabin this week. So, I have not been meal-planning or cooking at all.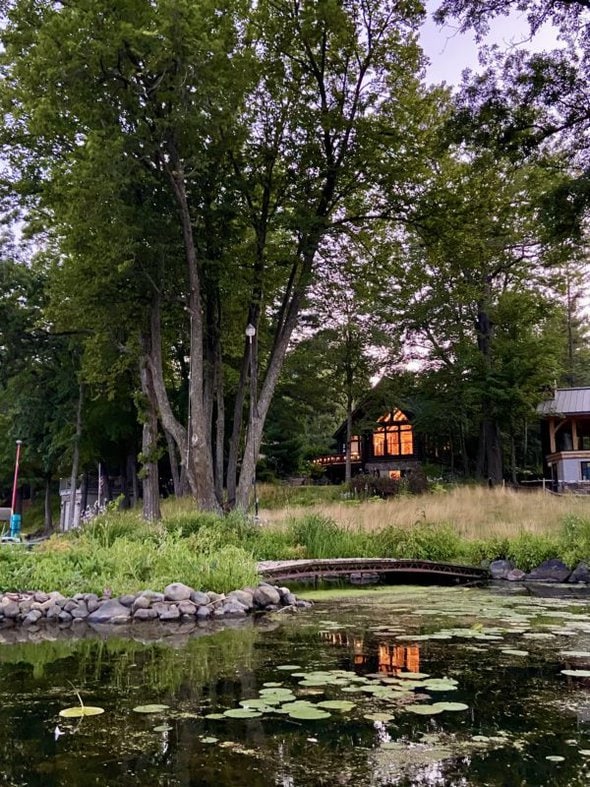 And I am sorry to say I took exactly zero food pictures this week, except for ice cream cones.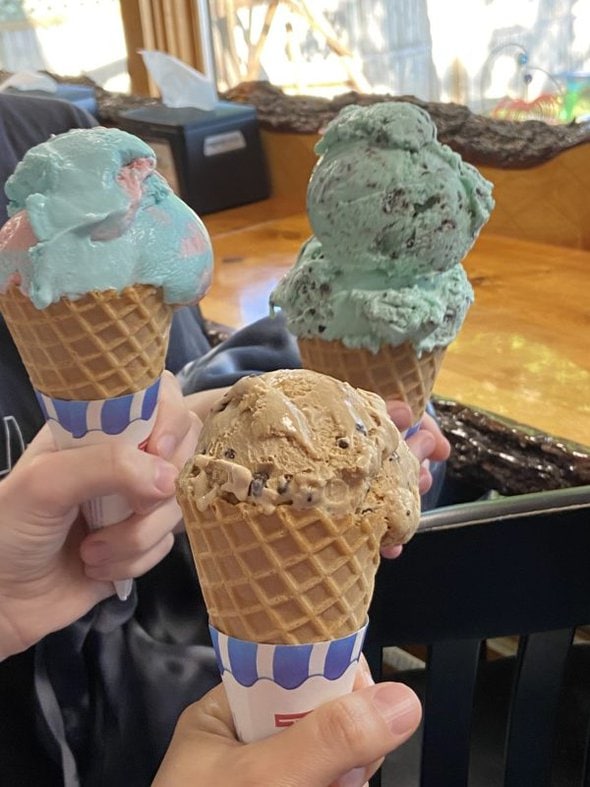 But I can share what we've been eating, and then at least there will be a post up for you all to share your meals!
What We Ate
I don't know if I'm writing these down in the correct order or not…but this is what we ate.
Saturday
We had bratwurst, chips, and broccoli salad.
Sunday
My aunt made enchiladas plus rice, beans, guacamole and chips and salsa.
Monday
Burger night! I'm trying to remember what we had with the burgers…a salad? raw veggies? Something along those lines.
Tuesday
We got carryout pizza from a local pizza shop and I do remember that we had raw veggies on the side.
Wednesday
My uncle grilled pork chops and my aunt made sweet potatoes and green beans.
Thursday
We went out to a little local place for dinner with a trip for ice cream afterward.
And after dinner Zoe suggested a sunset mother-daughter kayak paddle, and I'm so glad she did.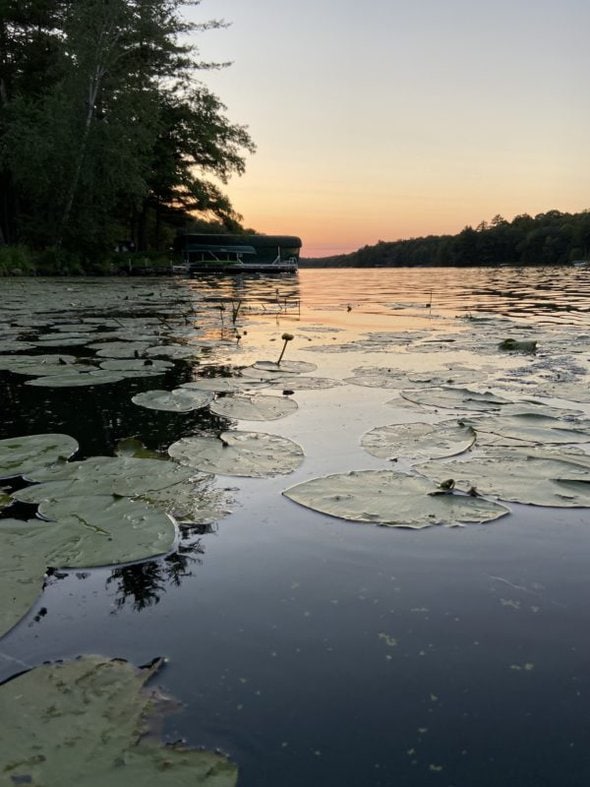 We thought this tree looked like one of Bob Ross's happy trees. 🙂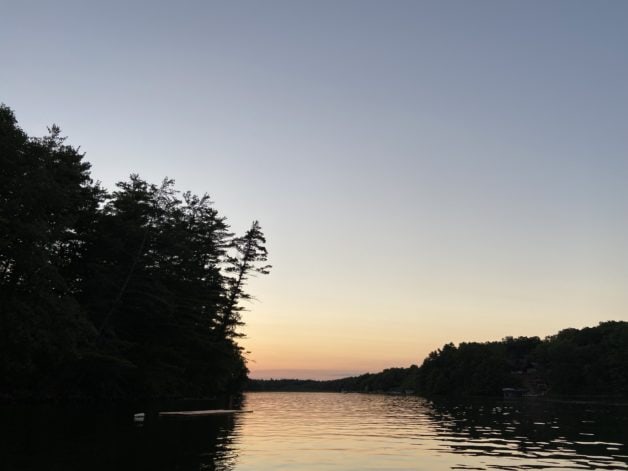 Friday
The girls and I land at 8:00 pm, which means we will be in the air at dinnertime. So, I imagine we will maybe pick up some fast food on the way home.
In the last two weeks, I have been home a total of three nights, which means I really do not have a good idea of what food is in my house.
So, tomorrow I will take stock of what's in my fridge and make a plan for the coming week.
And I'm pretty sure a grocery run will be in order. 😉
What did you have for dinner this week?