What I Spent
Mr. FG and I were out of town for my brother's wedding until Wednesday night.
Which means I really do not have a real grocery shopping and menu plan post to share with you because….I was mostly not in my kitchen.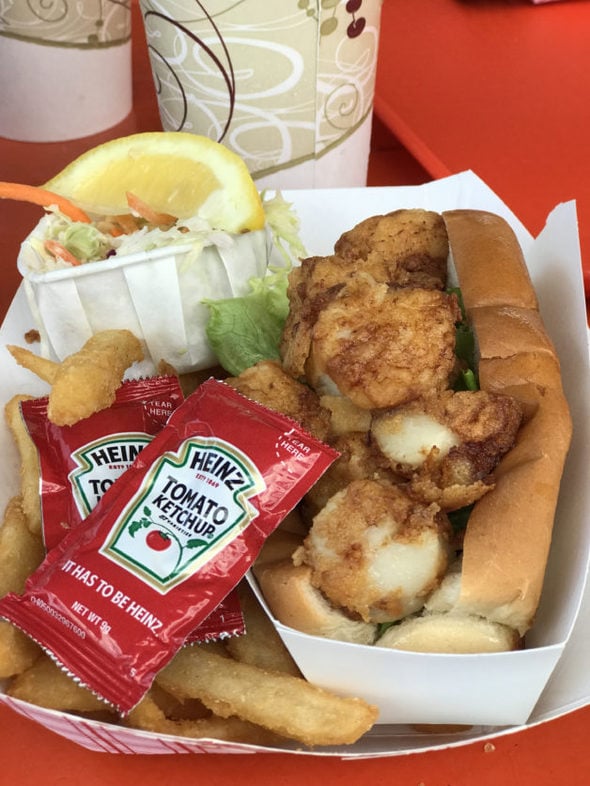 I left cash here for the girls, so they fended for themselves while we were gone. And Mr. FG and I ate out the entire week.
That money will come from our vacation budget, though!
Generally speaking, we got a pretty slow start in the mornings, so we just ate two meals a day, with snacks in between.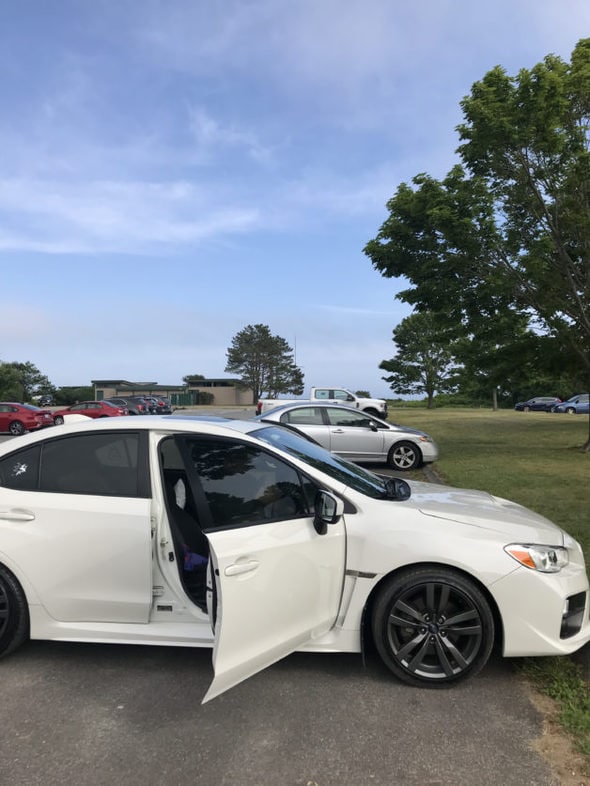 Since we were driving, I was able to bring a cooler, which allowed us to buy cheese and produce and such for snacking.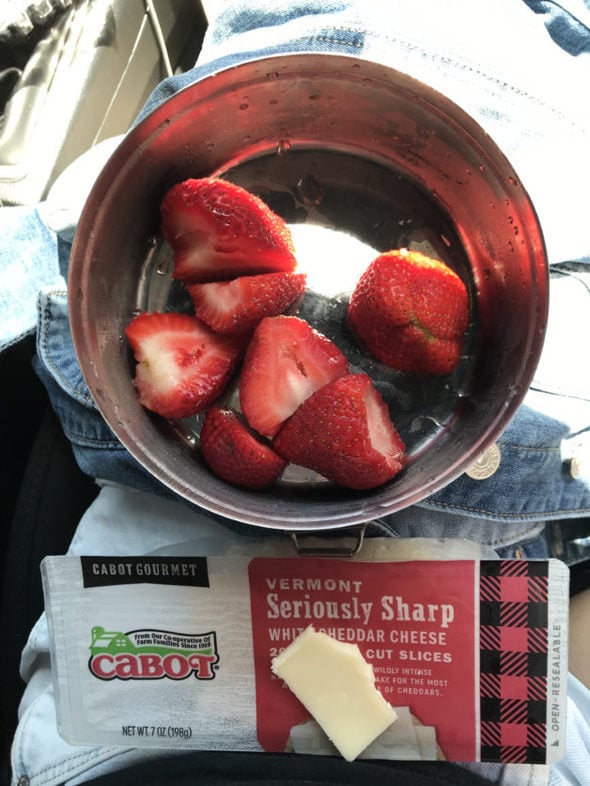 I love doing that because it's a win in terms of both health and money; without a cooler, it's hard to eat as much produce as I'd like while traveling.
And a bowl of fruit at a restaurant is so much more expensive than a container of berries from a grocery store.
What We Ate
Saturday
This was the wedding day, so…we ate dinner there. Obviously.
Sunday
We headed up to Portland, Maine, where we stayed in a really nice Westin hotel.
(I love my brother's hotel discounts!)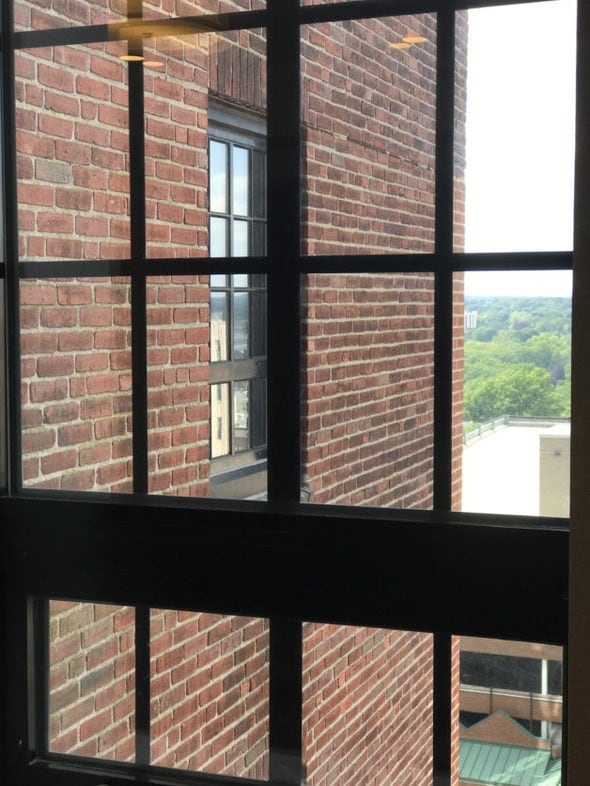 You know a hotel is fancy when there is a sitting area by the elevator on each floor: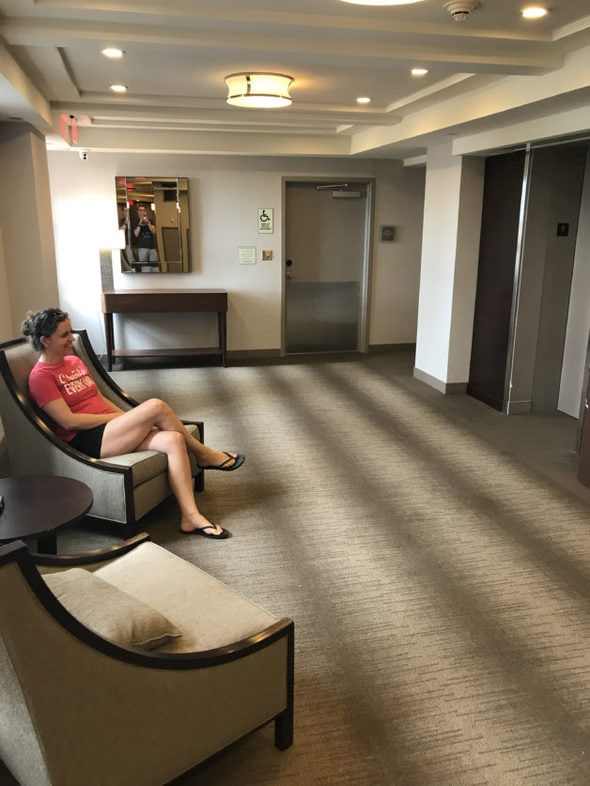 Once we checked in, we walked down to the dock and ate at an outdoor seafood restaurant there.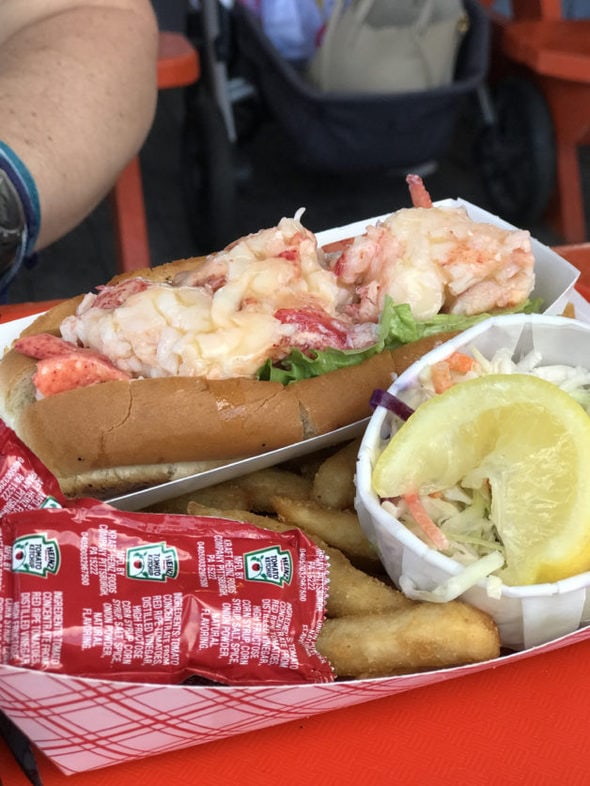 The weather was just perfect for walking around and eating outside; not too hot and not too humid.
Monday
We walked to a local doughnut shop for breakfast and I also got two hard-boiled eggs and a Greek yogurt from a convenience store.
Because I will crash hard if I only eat doughnuts for breakfast!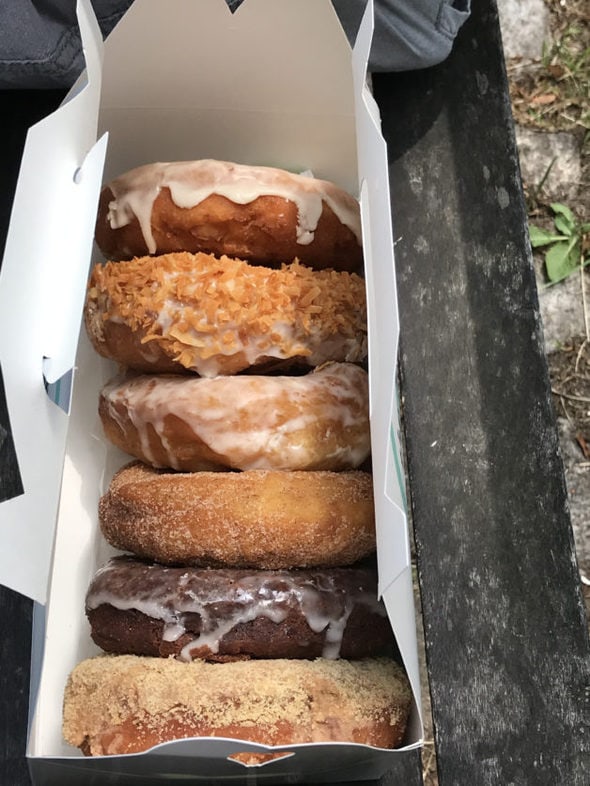 After doing a whole lot more walking around the Portland area, and visiting a beach, we headed down to Providence, Rhode Island.
We got there pretty late, so we squeezed in a quick meal at P.F. Chang's.
Tuesday
We went to the beach in Rhode Island, but we didn't get to stay there super long because a serious string of thunderstorms was about to roll through.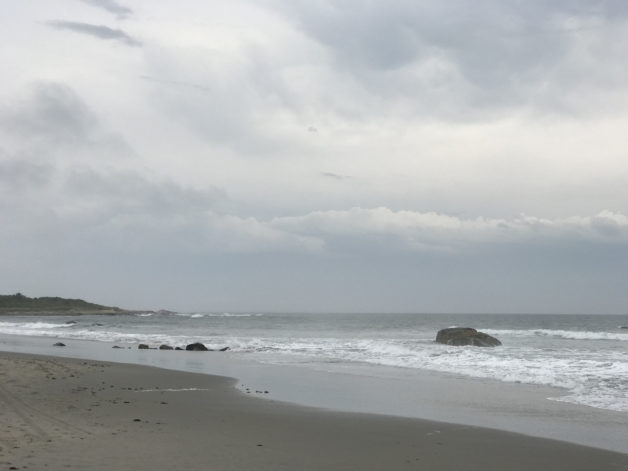 But that was ok because we had a 5-6 hour drive to our next hotel.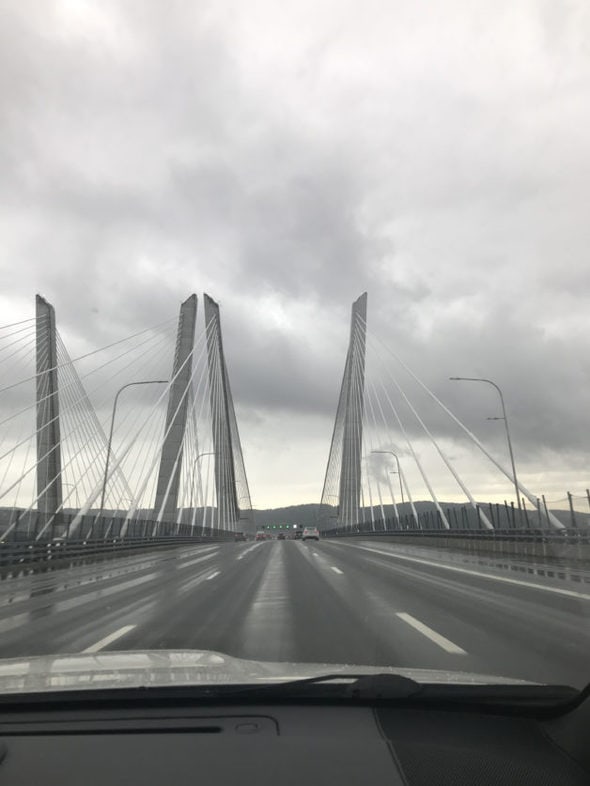 By the time we got there, it was quite late, so we hit a fast food drive-thru.
Wednesday
We spent our last day in a little Pennsylvania town called Lititz.
It was another gorgeous weather day to walk around the town and visit the shops and the Lititz Springs Park.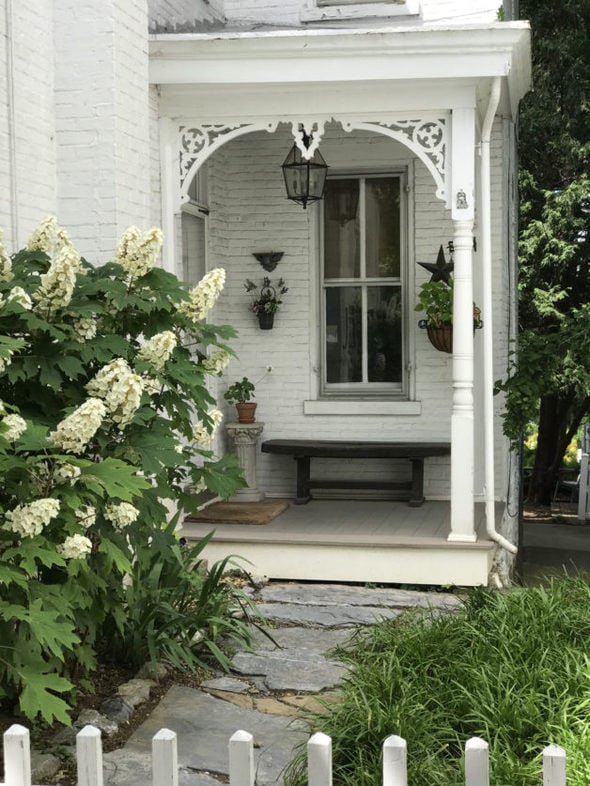 I could not possibly have ordered better June weather even if there was such a thing as a weather menu!
We weren't very hungry at dinnertime, so we stopped into the Appalachian Brewing Company and just ordered a few appetizers.
(And no beer, because we are just not people who enjoy alcohol! We are not quite this restaurant's target demographic, but their appetizers were delicious.)
Then we drove home, where Sonia and I promptly took an ambulance ride.
Thursday
We were all pretty tired after the previous night's ER shenanigans, so we had an easy meal of grilled BLTs.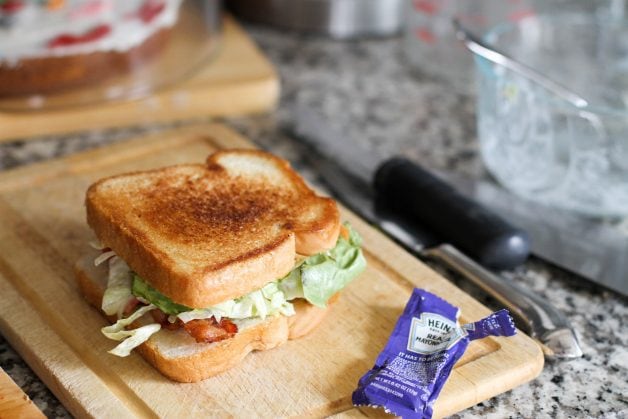 Friday
I don't know! But I do plan to sit down and make a menu for the upcoming week now that I am done traveling for a bit.
What did you have for dinner this week?