This giveaway is now closed. Congrats to Anissa!
Hey guys!
This afternoon, I have a fun giveaway for you all. This isn't sponsored, I'm not affiliated, and the only benefit I received from doing this post was a case of Froozer snacks to taste for review purposes.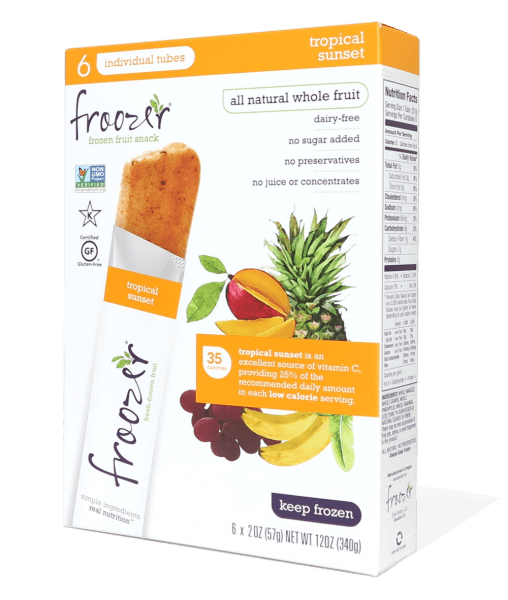 So, I'm not making money off of this…I just said yes to doing the giveaway because I wanted one of you to have a case of these, and because Froozer is a small company (which I do love to support).
Ok. With that out of the way, let's talk about what Froozer is!
Froozer is a small startup that produces frozen fruit snacks in Oregon.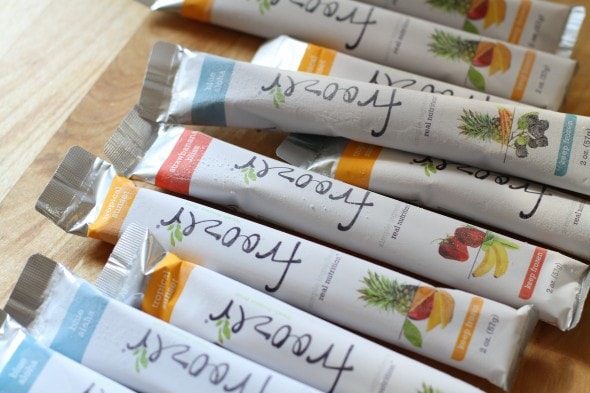 Froozer purchases fruit from farmers that is fully ripened and they flash freeze it for optimal nutrition. Most whole fruit in the US is picked and shipped before it is fully ripened and fruit that's already ripe on the plant is often wasted. Froozer buys that extra fruit and turns it into frozen fruit pops.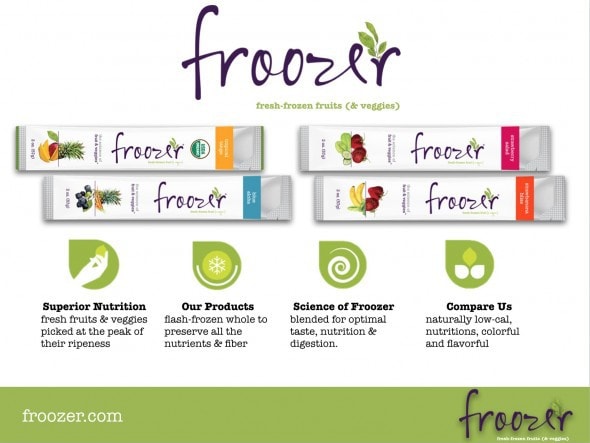 These fruit sticks have no added sugar and they're gluten and dairy-free.
Froozer told me that the industry standard for food waste during production is 30%, but at Froozer, it's just 10%. They use whole fruit (aside from pits and seeds) and blend it all up before they freeze it.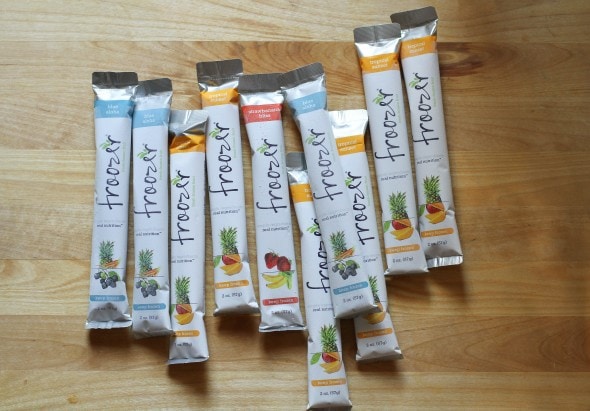 My kids are lovin' the Froozer sticks, especially the Tropical Sunset variety. And given that they're certainly healthier than a popsicle, I'm pretty happy to have them eat these instead!
Since Froozer is a fairly new startup, their product isn't available everywhere, but it IS in over 700 US grocery stores. Here's a map, so you can see if you can buy Froozer near you.
Or, you can buy Froozer online in bulk. If you go in with friends and buy the 4-case pack, each Froozer stick is just $0.83 (they're on sale right now online).
Regardless, one of you isn't going to need to buy a case, because Froozer is providing one as a prize!
To enter the giveaway, just leave a comment telling me which flavor you think you'd like (check 'em out here)
I'll pick a winner at random in 48 hours, so, hurry and throw your name in the hat!
___________________________
NO PURCHASE NECESSARY. Void where prohibited. Entries limited to the continental United States, due to shipping costs. Odds of winning depend upon the number of entrants. Winner is chosen at random.