On Tuesdays and Thursdays, I post a picture and just a few words.
When I was making a calendar for Mr. FG's grandma (I do this every year at Christmas time), I realized that I had an awful lot of pictures of the girls, but not that many of Joshua.
This is mostly due to the fact that he's not exactly attached at the hip to me these days, and is thus out of the range of my camera a lot of the time. 😉
So, I took a few of him expressly for calendar purposes.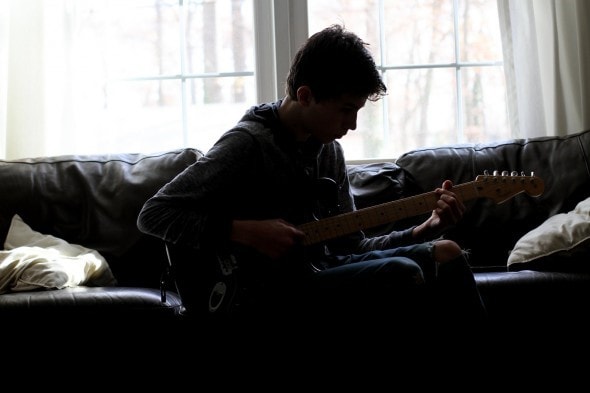 This picture is from a few days ago, but he now has jeans without holes in the knees, thanks to a Black Friday sale at American Eagle, where I found the super-difficult-to-locate waist/length combo my tall, lanky boy needs. Yay for online sizes!
And I remembered to go through TopCashBack when I shopped, so I'm getting a little bit of moola back on my purchase.
Oh, speaking of Joshua, check out this cool photo he posted this week. Love the tiny little feather details!