This giveaway is now closed. Congrats to Liz M, the winner of the $100 REI gift card!

I grew up in a hardcore camping family…I can't remember a time when we didn't camp, actually! My parents are diehard outdoor lovers, and so I'm no stranger to the whole camping scene (in fact, my parents took us canoe camping in the Canadian wilderness a number of times, in places with no bathrooms, no campsites, no water, and so on).
However.
I have never been the responsible adult in a camping situation before, and Mr. FG and I have never taken our kids camping.
But, when we went shopping at REI, the kids talked us into buying a tent with our gift certificate, and so just like that, we're a camping family.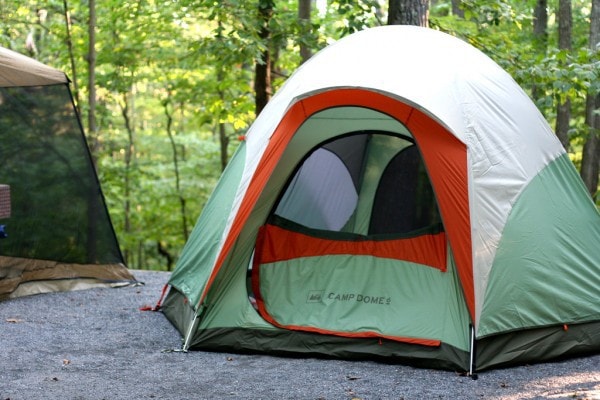 We decided to go to a campground that's only about an hour and a half away, and since there was only one night in all of August where the six of us could go together, we reserved our campsite and prayed for good weather.
Unfortunately, the forecast was filled with thunderstorms, and as the rain pelted down around our house, we came thisclose to not going at all.
But, we decided to just go for it, and amazingly enough, we had clear skies as we drove to our campground.
And we even had clear skies while we set up camp (so much easier when you've already set up the tent in the store!)…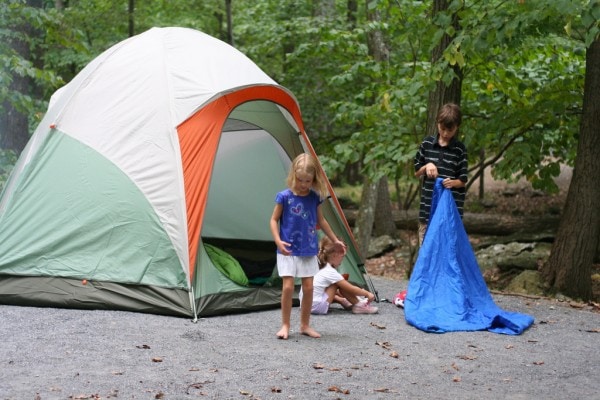 and grilled our dinner.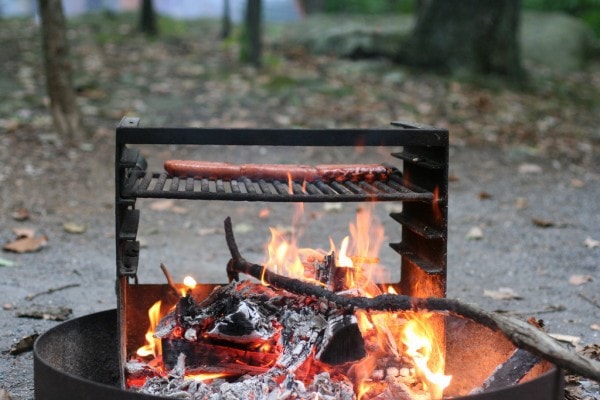 Then the skies grew dark, the winds picked up, and the rain started falling before we even got to roast marshmallows. Boo.
We huddled in our rain shelter (we borrowed it from a friend) and much to our surprise, the rain stopped after only 10 minutes or so, and our fire was still burning.
So we sat around the fire, roasted marshmallows, and told continuing stories (one person starts, ends with a cliffhanger, and the next person continues the story).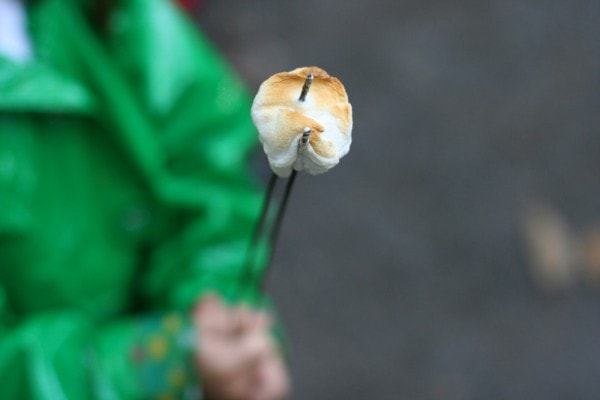 Mr. FG and I tucked the kids into bed, sat by the fire by ourselves, and then headed to bed. The kids had no trouble getting comfy, but Mr. FG and I decided that we are either too old or too bony to sleep on the ground with just a foam pad under our bags, and it became manifestly obvious to me why my parents always brought air mattresses for themselves when we went camping!
(note to self: buy air mattress, stat. Or, at least before the next camping trip.)
While we slept, more rain fell, but our REI tent kept us perfectly dry.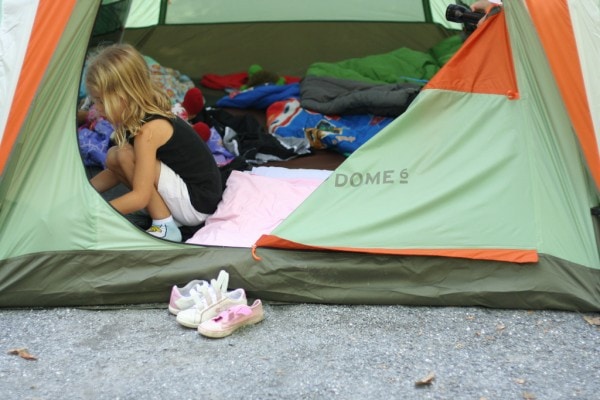 And in the morning, the rain was gone, the sun was shining, the air was dry, and a pleasant breeze was blowing. We'd used up all our firewood the night before, so we scrounged around for dead/downed wood and managed to build a lovely fire.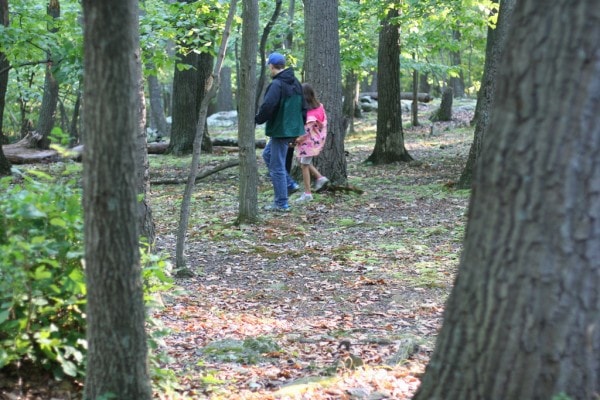 After we ate our breakfast, we decided to roast more marshmallows and have some s'mores.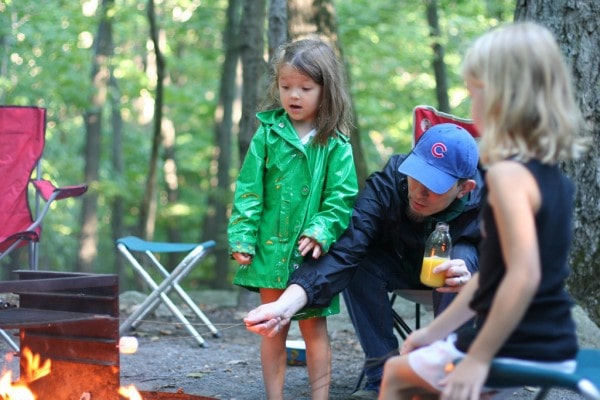 Of course, we don't normally chase our breakfast with chocolate and marshmallows, but it seemed like such a shame to waste a perfectly good fire.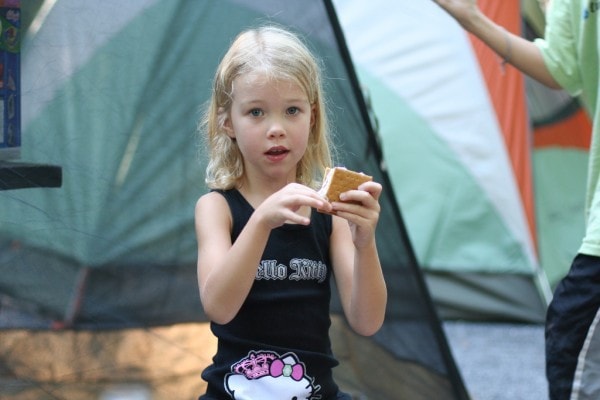 Some of us like our marshmallows a little on the crispy side of things, while others of us prefer to have ours browned to toasty perfection.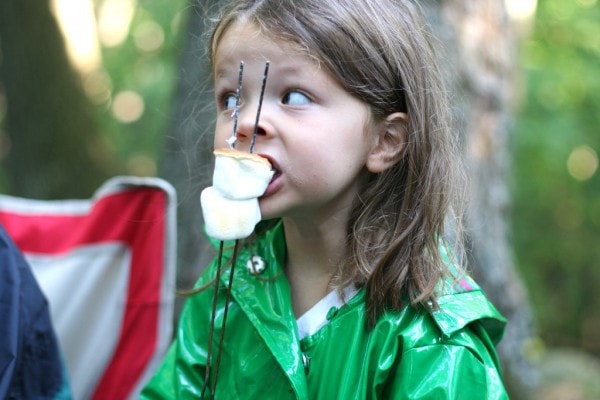 Once we were done with our s'mores, we packed up the tent and all of our stuff and then took a hike in the park.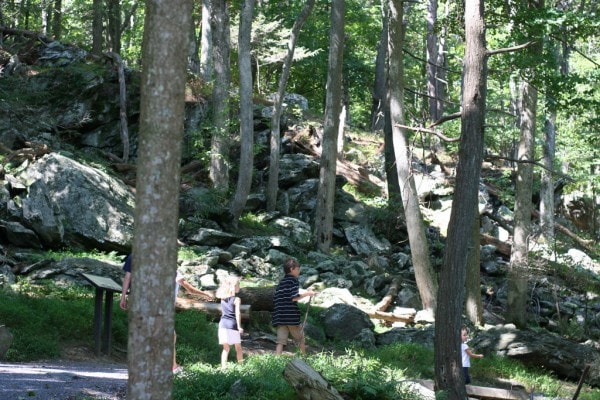 We chose a fairly short path given the small stature of some of our family members, and it worked out really well…no one complained or got too tired.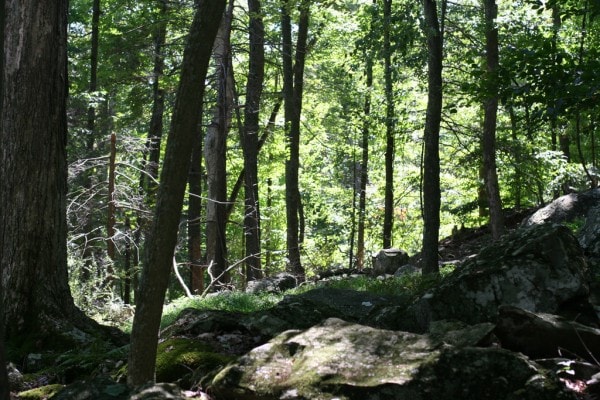 At the end of the hike, we headed over to the picnic area by the lake and ate our lunch there.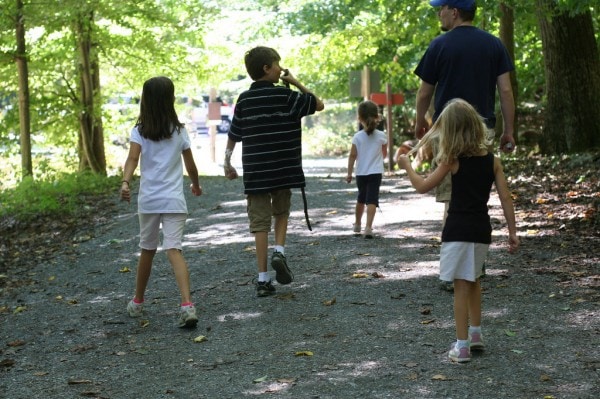 The weather couldn't have been better nor the scenery more beautiful.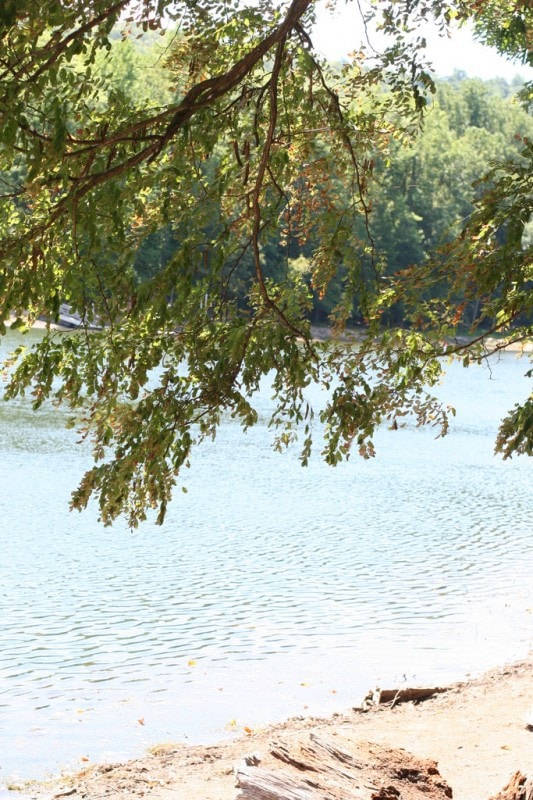 After our leisurely picnic lunch, we visited a local orchard and loaded up our already full car with peaches, plums, and nectarines.
The combination of a late night and lots of walking made for a van full of sleeping people on our way back home (only Joshua remained awake!).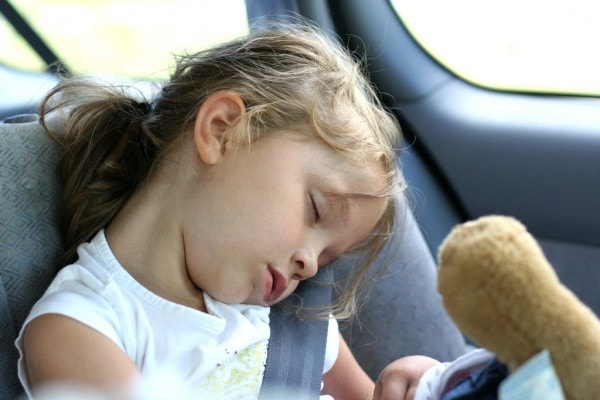 I don't think the FG family will ever rise to the kind of camping my parents did with my siblings and me, but this was fun! One night is pretty easy to manage, even with relatively young kids, and all of us enjoyed spending undistracted time together (roasting marshamallows and telling stories around the fire was almost everyone's favorite part!).
I'm so glad that I got to participate in this REI program because I'm pretty sure I'd never have been inspired enough to buy a tent without our REI store visit. And now, thanks to REI, our family has a new activity to enjoy while spending time together.
REI wants to help one of you go enjoy the outdoors so I have another $100 gift card to give away!
What outdoor activity do you pledge to do with your family this summer and how would a $100 REI gift card help you get there? Take the REI Outdoor Pledge and submit your comment to be entered.
No duplicate comments.
You may receive (2) total entries by selecting from the following entry methods:
a) Leave a comment in response to the sweepstakes prompt on this post
b) Tweet about this promotion and leave the URL to that tweet in a comment on this post
c) Blog about this promotion and leave the URL to that post in a comment on this post
d) For those with no Twitter or blog, read the official rules to learn about an alternate form of entry.
This giveaway is open to US Residents age 18 or older and runs from 9/7 – 9/27 .
Winners will be selected via random draw, and will be notified by e-mail.
You have 72 hours to get back to me, otherwise a new winner will be selected.
The Official Rules are available here
Head to the BlogHer Roundup Page for more chances to win.