I took my final exam on Tuesday and I am so, so, so happy to have made it to the end of the semester. It's been a wild ride since January (!!), and I am delighted to have a break.
This week, I am thankful:
for the kind note my professor sent to me
When he graded my extra credit essay last night, he included several paragraphs of encouragement along with the grade, and I was so touched that I cried. To hear these kind words after such a hard semester was just such a balm for my heart.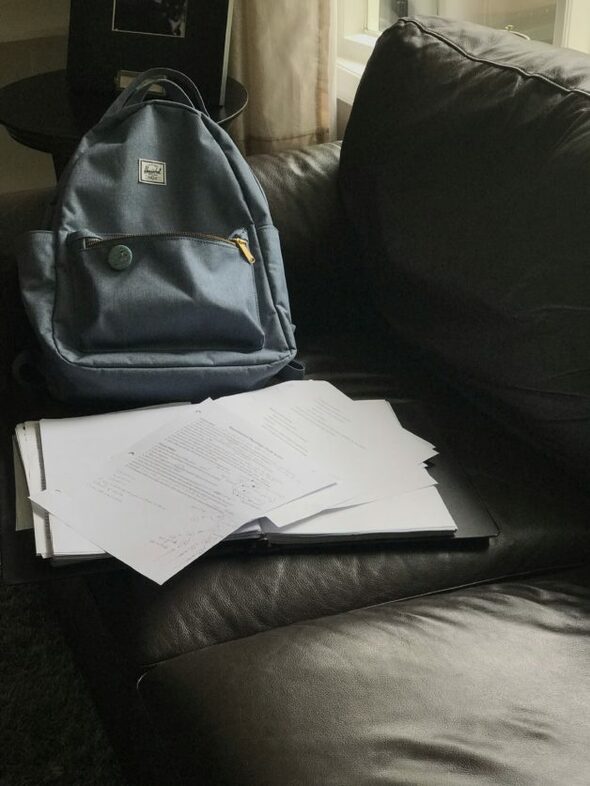 for a whole semester of in-person classes
I know some people really dig the online learning thing, but I am so thankful I got to go in person. I like interacting with my classmates and professor in real life, and I also much prefer looking at actual anatomy models vs. photos of the models.
for a summer of more free time
I am so excited to have time for things like settling into my house, getting Zoe's driving hours done, reading books for fun, and hey, maybe even baking some bread again.
for good health
The girls and I did get sick in January (in the midst of the wave that infected so many people), but I haven't been sick since, not even with a cold.
that our cat is getting so comfy here
She's totally gotten over the whole hide-under-Zoe's-sheets phase and is roaming the house. And she's back to her old tricks of trying to fool me into thinking she hasn't had breakfast so that I feed her twice. 😉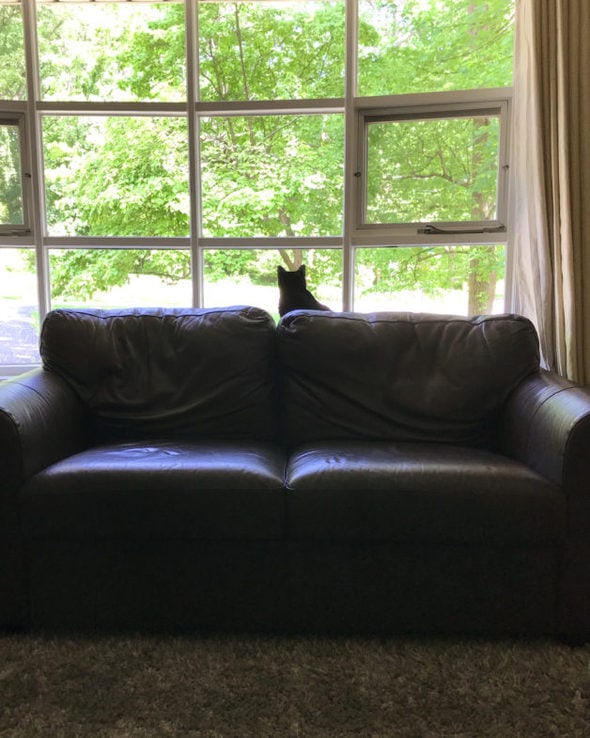 for kind neighbors
I met some more neighbors last night; people are so friendly here!
Also: reader/neighbor Kate brought me some edible goodies, which included Trader Joe's Unexpected cheddar cheese. I'd never had it before, but my goodness, it was tasty. I am most definitely going to buy some of this for myself in the future.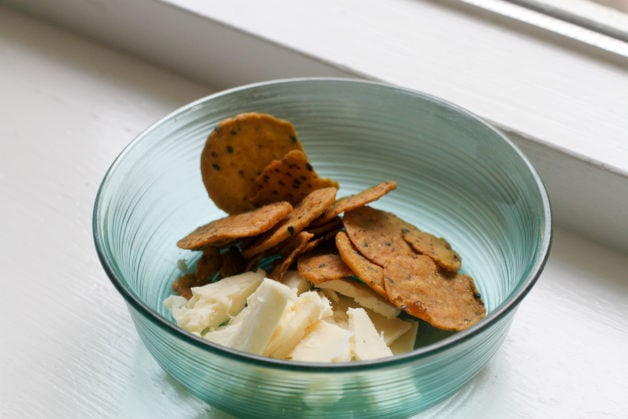 for the way my rental came to me
You guys know how I was struggling to find a place (the current market is so fast, and I am self-employed, which makes the approval process harder). Multiple places fell through and I was getting seriously discouraged.
My mom went to her Bible study in the midst of this time and shared about my difficulties, and one of the ladies in her study said, "Actually, my son just found out that the renters are moving out of his house in a few weeks."
I applied immediately and sent a deposit even though I'd only seen pictures of the house! I was just so grateful to have a chance to apply for a rental before it even was listed for rent.
When the other rentals kept falling through, I was super disappointed, but now I can see the many reasons that this rental was better than all the others anyway.
that my table is done!!
I promise I will do a whole post about it soon once I pull together all the before, during, and after photos.
But here is a tiny sneak peek of the underside, from when I was doing the last bit of painting this week.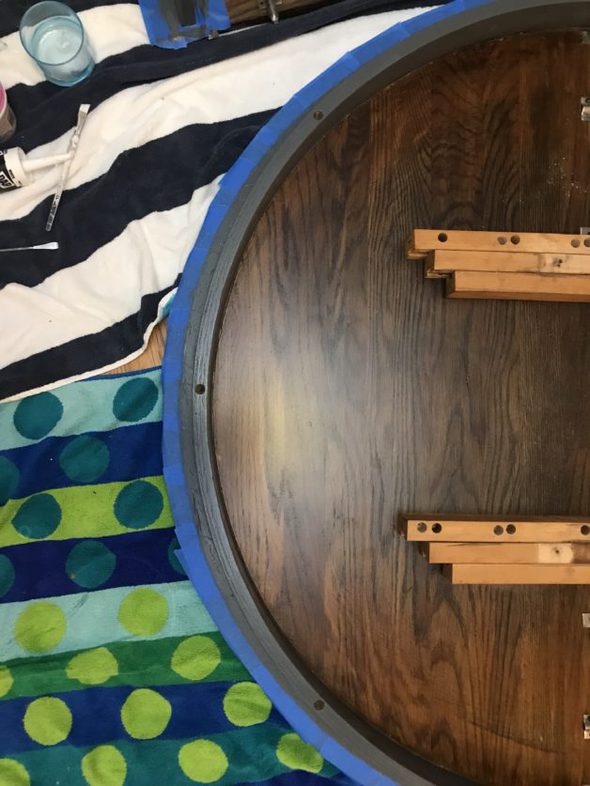 that my rental has wood floors
Wood floors are beautiful, of course, but they also feel more fresh and clean than carpet.
Carpet can always hold…mysteries. But with wood floors, you can easily see if they are clean or not!
that I have a carport
I've never had a garage or carport in my adult life, so this feels pretty great. I'm not parking in it at the moment but I AM using it as a place to work on furniture.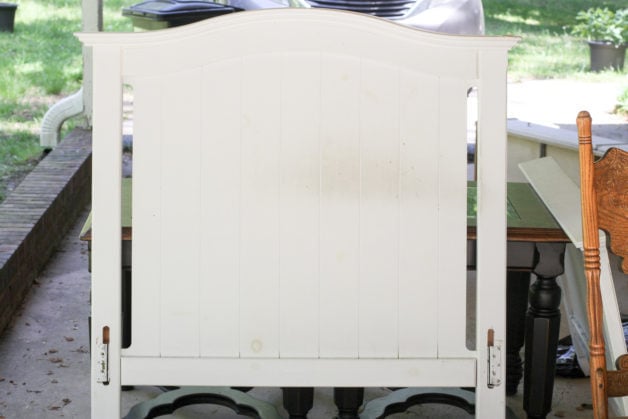 And once I get all that done, I will be able to park my van there.
that my landlords are good about fixing things
We've had a few issues pop up (mostly plumbing stuff) and they've been responsive and prompt about addressing them. I know sometimes renters struggle to get repairs taken care of, and I am thankful that's not the case for me here.
that I have room for Lisey
She's coming next week to stay with us for the summer (yay!), and I am so thankful my rental has enough bedrooms. I actually have four total, so even with Lisey coming, I still have an extra bedroom (which I am using for an office.)
for all the green around here
My area of the world is very green right now, but I am specifically grateful that my rental has so much green. There's quite a lot of space between the houses here, and there are trees everywhere. It makes my house feel like an oasis!
What are you thankful for this week?