As you all know, I am totally not a fan of Star Wars. Like, at all.
I checked my watch multiple times through the last movie to see when it would be over, actually.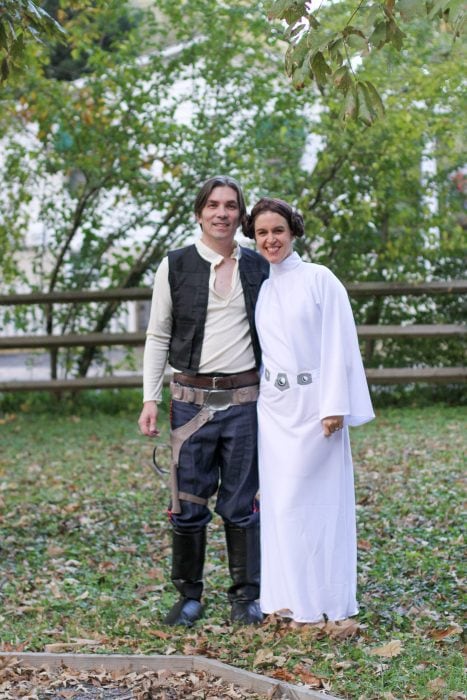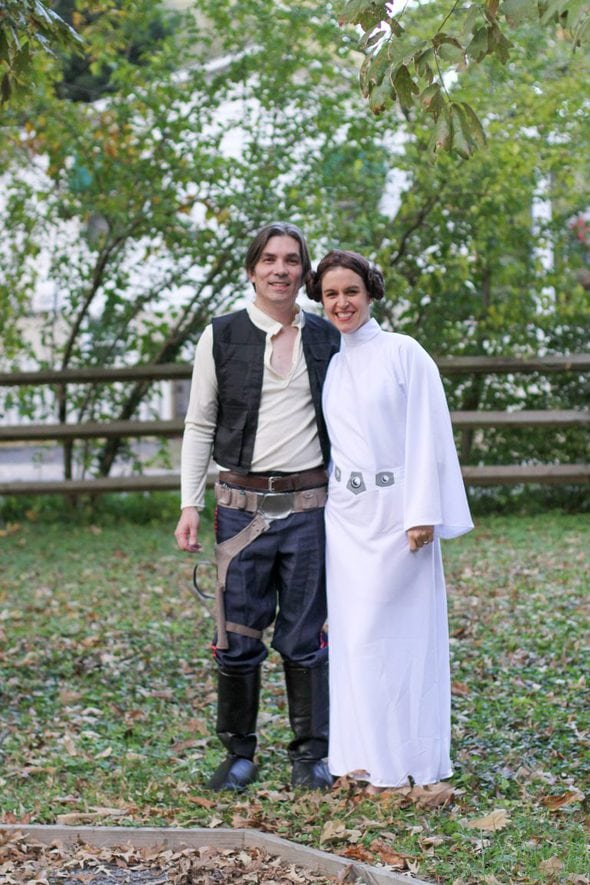 But Zoe thought it would be fun if Mr. FG and I dressed up as Han Solo and Princess Leia, so that's what we did.
You know how my kids say I am a fake fan when I wear my clearance Star Wars sweatshirt? Well, I have now become the ultimate fake fan.
Zoe had a Star Wars costume too.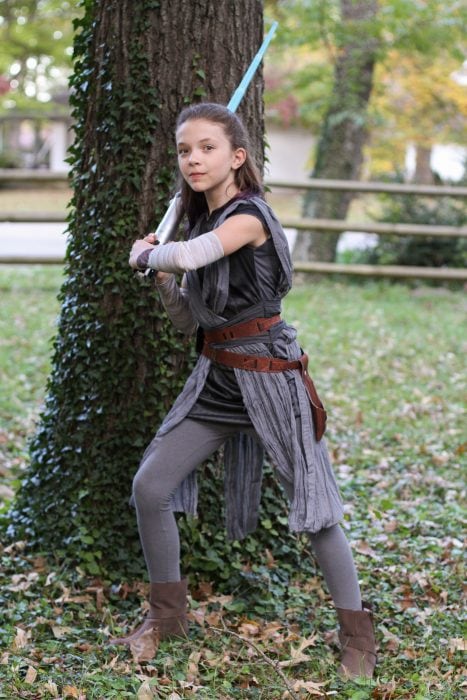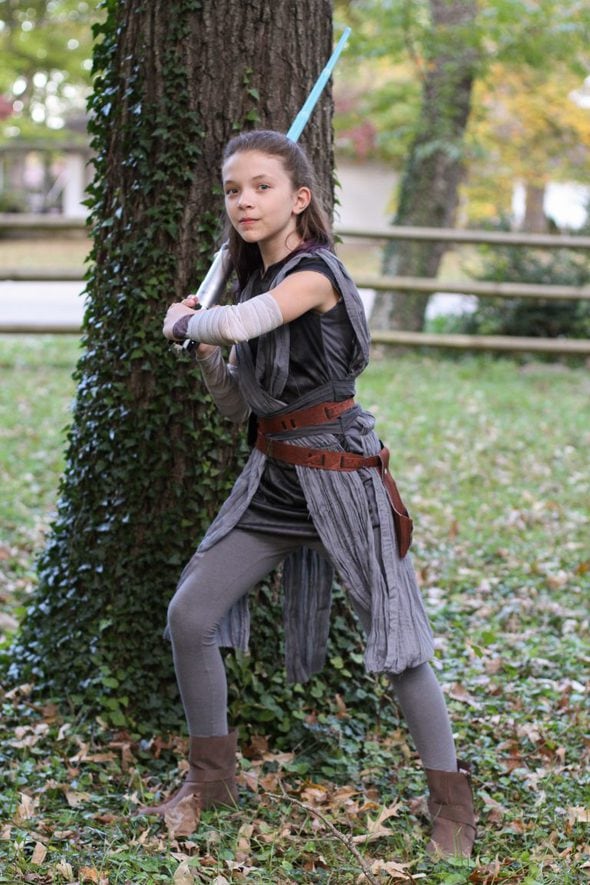 So we were kind of a matching set.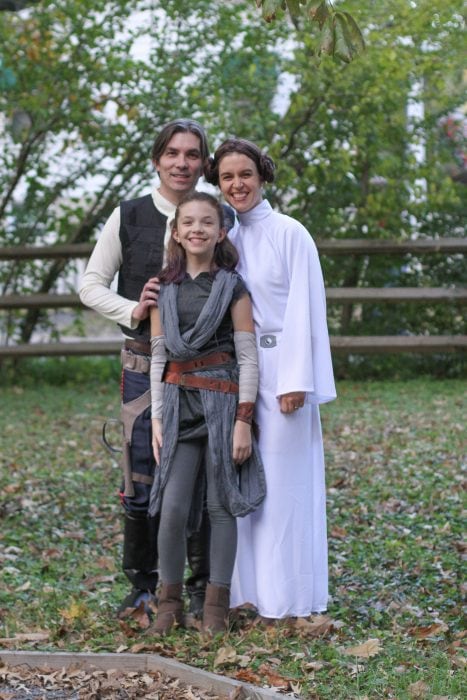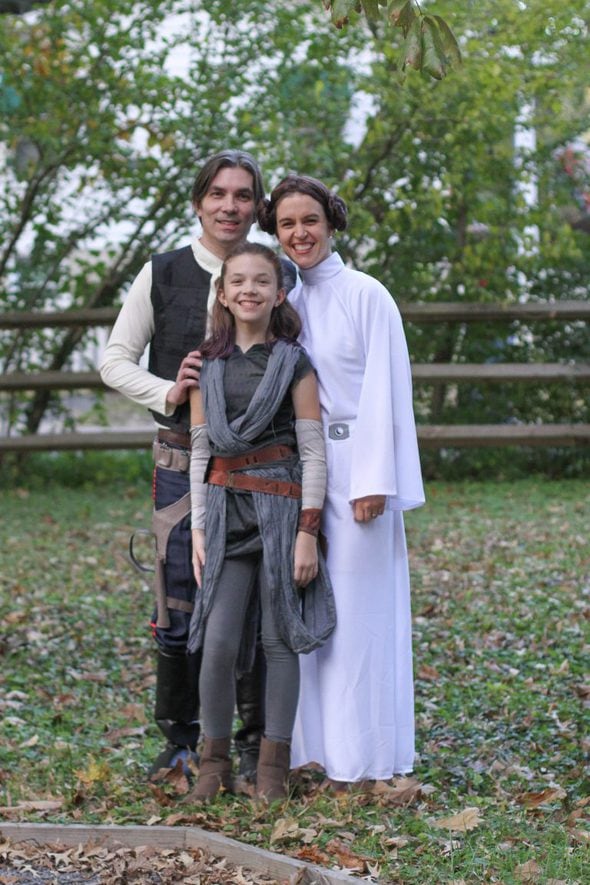 Sonia did her own thing, though…a Cheshire cat mask!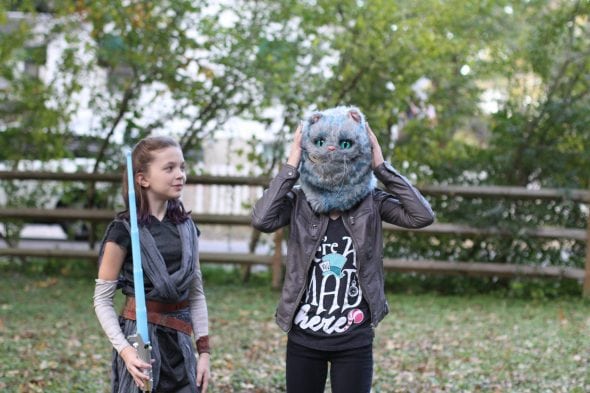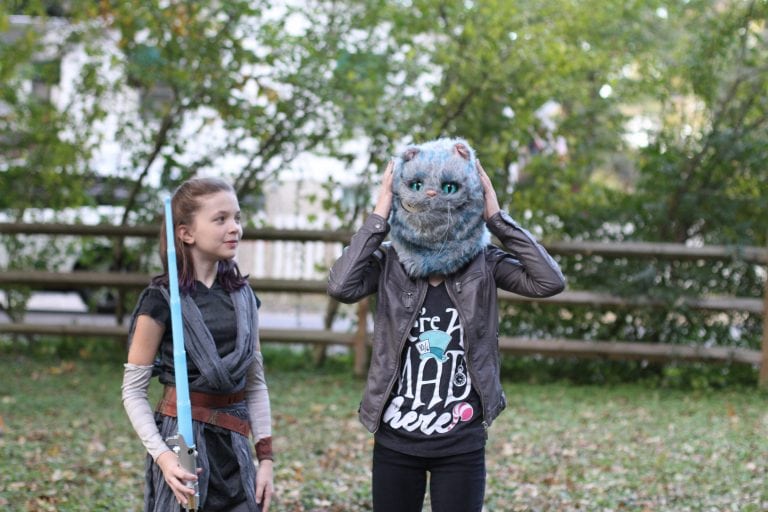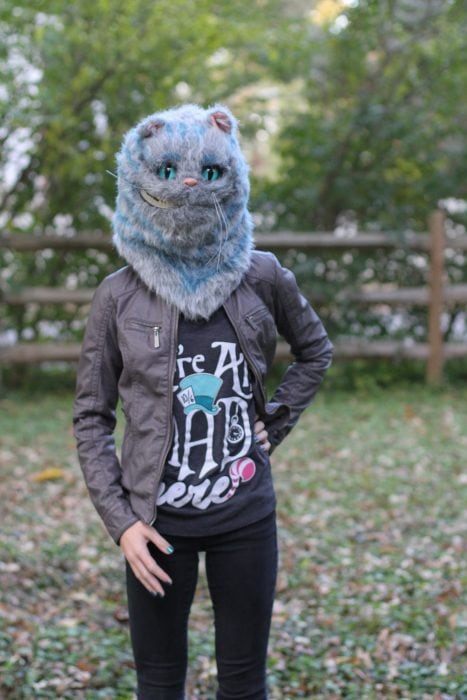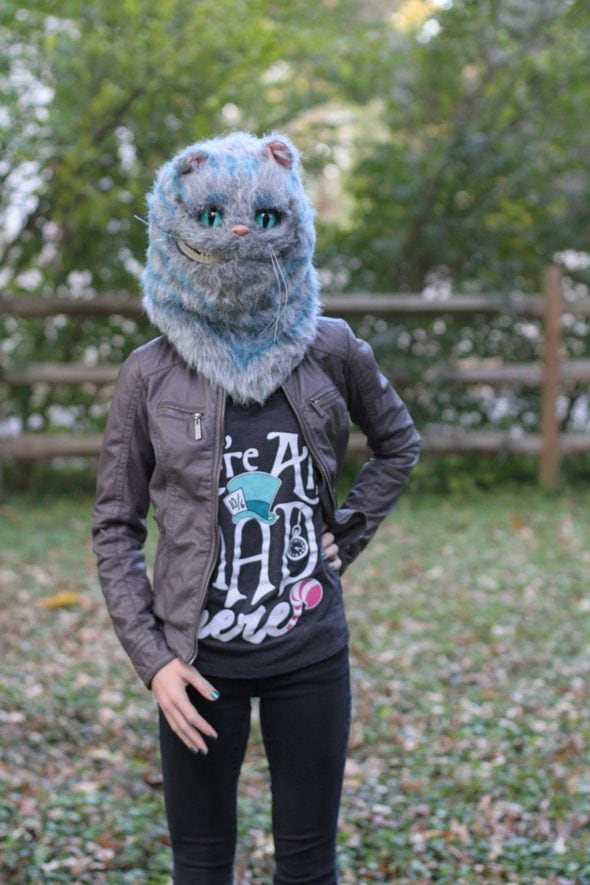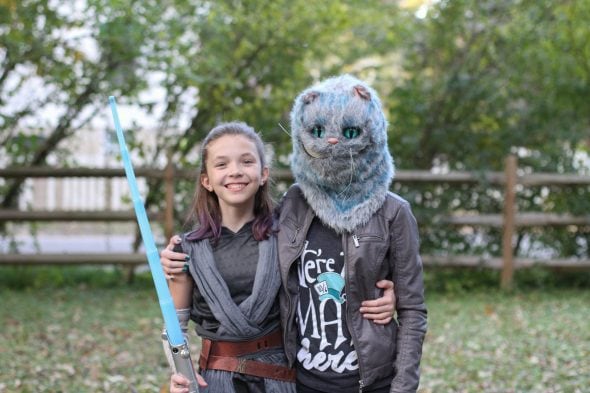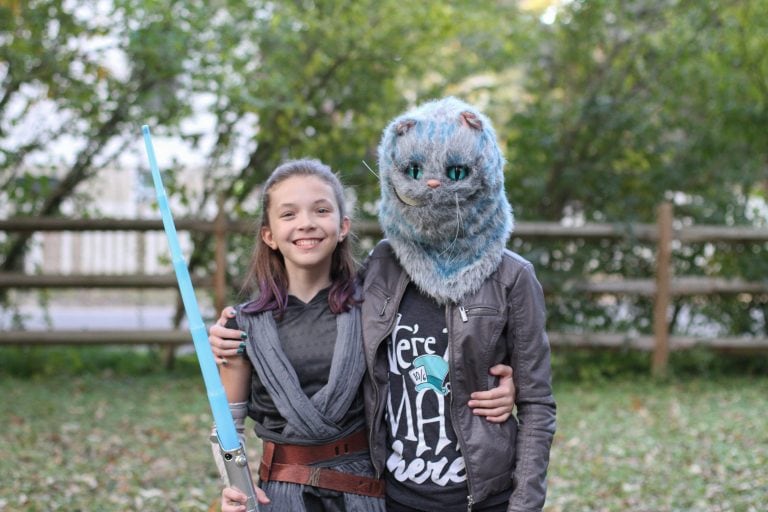 So, there you go! Our 2018 costumes.
P.S.Here are last year's costumes if you'd like to take a peek.
(It was just Sonia, Zoe, Mr. FG and me last year too. Our dressing-up family has shrunk from years past!)