And I was SO busy (in a happy way!) yesterday that I didn't manage to post any photos yesterday. So, here are a few glimpses of our Christmas Day. The cloudy, dark weather wasn't at all what I ordered for picture-taking purposes, so these are grainier and darker than the usual picture fare here.
Please note: this post is composed almost entirely of pictures, so if you read my blog on dial-up, or you just can't stand looking at pictures, you will want to go away and come back on Monday.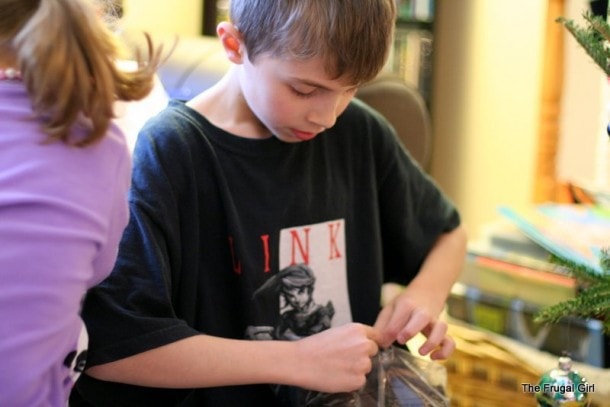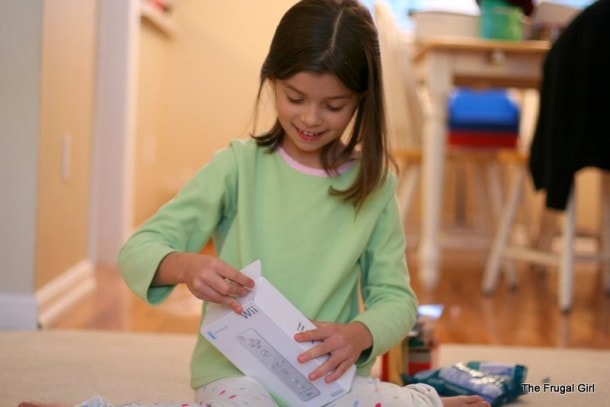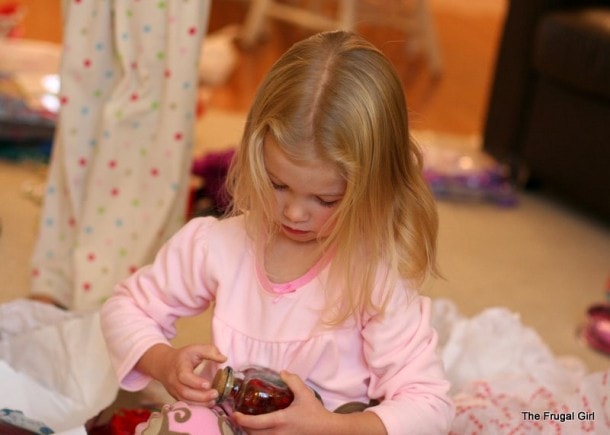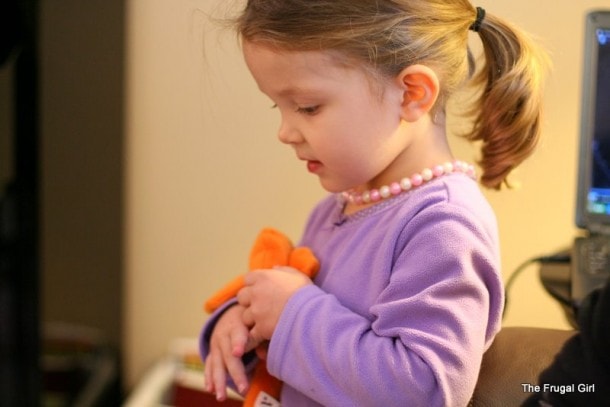 There's even a picture of me.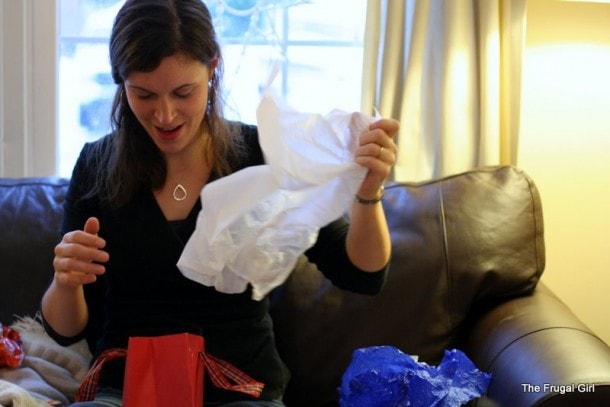 I was opening a bag from Joshua and Lisey, and it was filled with marshmallow Santas. Yum.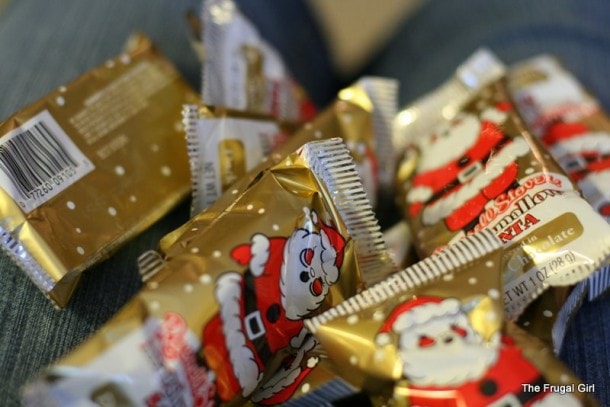 This is as close as I could get to a picture of Mr. The Frugal Girl. He's very camera shy.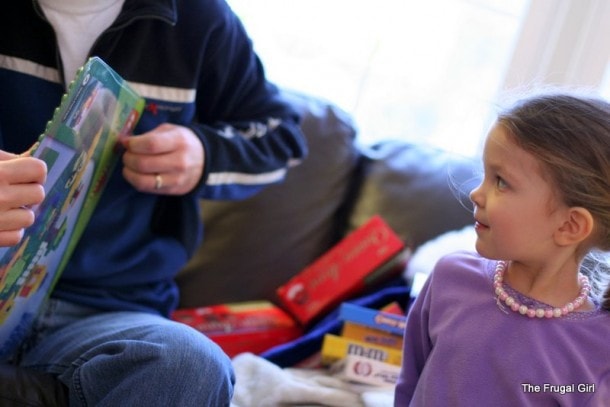 After we opened presents, we had Monkey Bread for breakfast, but, um, I forgot to grease the pan. So it was sort of pulled apart when I served it. It was still tasty, though!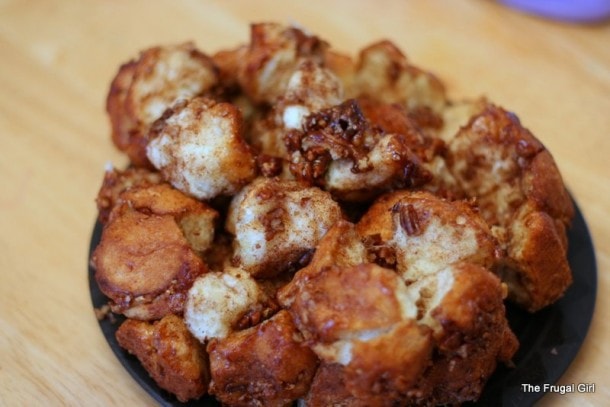 This is the mess in my living room, post-present opening.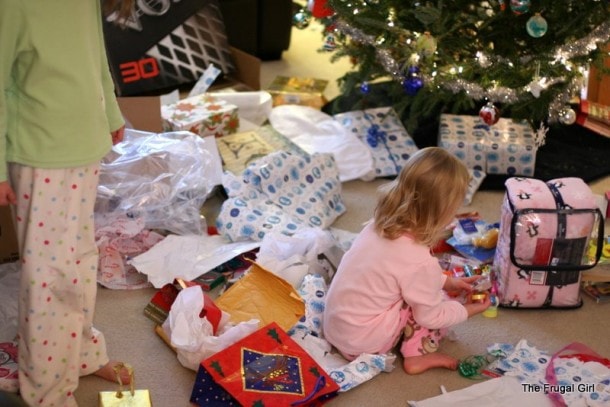 While my husband and I cleaned up, Sonia and Zoe tried out their new art supplies (which were all purchased at Goodwill).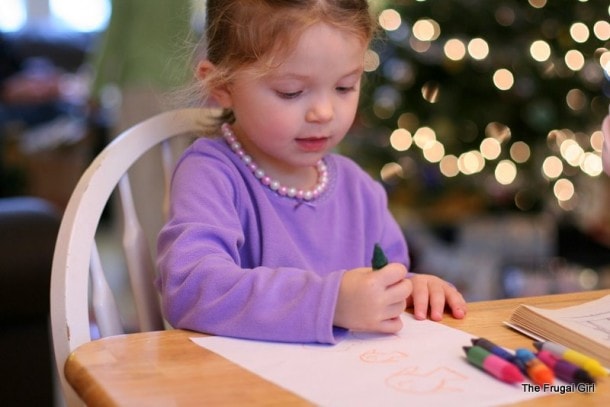 Do you notice the beautiful bokeh my lens made out of the Christmas tree lights? I love my 50mm lens. It made a flash-free Christmas morning possible.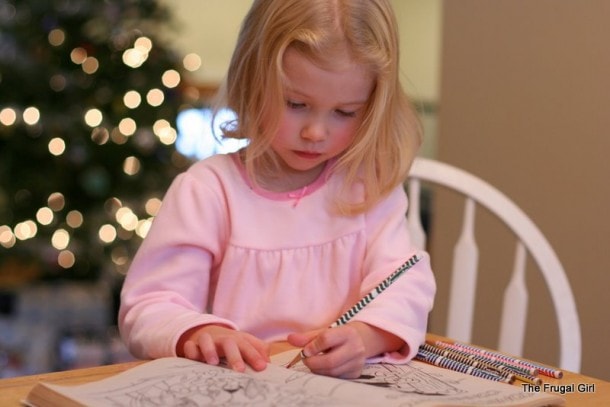 I hope your Christmas morning was as delightful as ours! I'll be back with pictures of some of the gifts I made either tomorrow or on Monday. Right now, though, I have a serious mess to clean up in my living room, dining room, and kitchen. Must. Restore. Order.