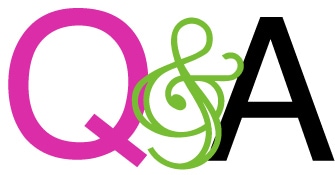 Every Monday, I answer a few of the questions that my readers send me. If you have a question you'd like me to answer in a future Q&A post, just leave me a comment here or email me (thefrugalgirl [at] gmail [dot] com) and put Q&A in the subject line.
I finally got around to compiling all the questions you submitted for Mr. FG, and then I sat down and interviewed him. 😉 Since there were quite a few questions, I'm going to split this into two posts…the rest of the questions will appear in a future Q&A….maybe next week, maybe the week after that.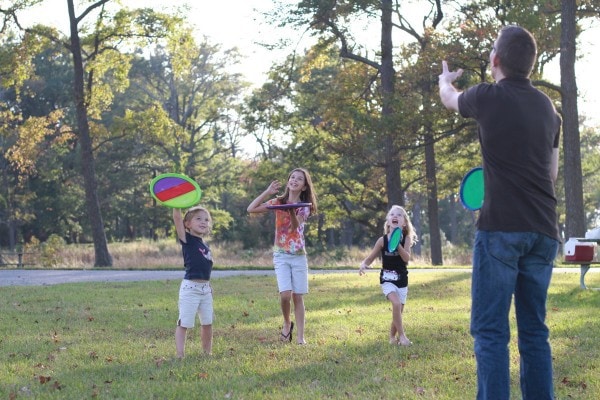 I'd like to know how you resolve disputes/differences of opinion. (hehe – I know there must be some!)
-Diane
We do agree with each other a lot of times, so we don't have lots of conflict. And Kristen is a peacemaker, so I actually have to work at getting her to tell me if something is wrong or what is wrong.
When we do have a disagreement, we try to talk things out and come to an agreement and if it's late, sometimes we decide to just sleep on it because we've recognized that we're more prone to arguing rather than discussing if we're both tired.
We both try to come to our discussions with a humble frame of mind, and when Kristen says something I disagree with, I try to take some time to process it before responding (I don't do my best thinking on the fly.)
We have fairly different personalities, so sometimes, we don't understand each other right away, and after more discussion, we find out we actually are in agreement. So I'd say calm communication is really important for us.
Have you been pretty much a good sport with Mrs. FG's frugality endeavors along the way or was it a real effort to evolve with her? How do you handle situations that you absolutely feel are going too far?
-?? (I lost track of who asked this question!!)
We actually both came into our marriage with a fairly conservative view on money, so Kristen's frugality wasn't completely anathema to me. I think for me, realizing how Kristen views spending has been helpful. It's not that she doesn't ever want to spend money, it's that she wants to spend it on things that really matter to her.
I think we balance each other out pretty well, because Kristen is really careful with the small expenditures, but I'm better with big expenditures (note from Kristen: He's totally right. I tend to lose my sense of frugality when we start getting into thousands.)
If I think Kristen is being excessively frugal, sometimes I do insist that we replace something (reference the salad spinner incident), especially when it's something for her, because she's reluctant to spend money on things she needs.
I have a REALLY difficult time getting my husband to "buy" into my ideas/suggestions to save money and budget. I try to make it as fun as I can…but he's not thinking any of this is "fun"! Do you have any advice for me?

-Kailey
A lot of times, things worth doing aren't fun. I wouldn't actually even approach it that way with him…I'd talk about how when things get out of whack with your finances, there are consequences to pay (debt, getting behind on bills, no savings, no retirement).
I think it's important to have an eye to the future…living paycheck to paycheck is a recipe for disaster in this economy. It might be fun for the moment, but if you lose your job, the fun will immediately evaporate.
Being responsible with your finances doesn't have to be all misery (try to scare up a little bit of money every month for something fun), but reality is reality.
The monthly money report Kristen shows me every month has been really helpful for me because I can see exactly where the money is going, and that dose of reality helps to keep me on track. So, maybe you should give that a try.
(Kristen's note: I have to second the opinion that the monthly money report is a good idea. For us, it's been revolutionary. If you and your spouse have difficulty communicating about money, I highly recommend giving this a try!)
Does you ever feel that everything is going to support Kristen and the children and that there's nothing left for you alone?
-Libby
Sometimes, yes. And it is partly true…my income has gone up, but expenses have gone up too. So, even though God has blessed me with incremental salary increases, it's not as though I'm rolling in spending money.
For me, focusing on the fact that my needs are met helps me to have a better attitude about the wants that aren't met.
Kristen and I both have wish/want lists, and neither of us get to have every thing we want…though we try to make room in the budget for fun purchases, we both sacrifice things for the good of the family.
Kristen's note: Yes! And I think in a good relationship, that's how it should be. One person shouldn't be getting everything they want while the other person's wants get ignored.
____________________________________
Okee-doke. That's all the Mr. FG I have for you today. But he'll be back in the not-too-distant future. 😉
Do any of you have any good ideas about how to get a not-so-frugal spouse on the right track? Do share!
____________________________________
Today's 365 post: Sunset at the beach (sort of)
Joshua's 365 post: The Sunset That Just Got Better