This week, we're mixing it up and meeting a male Frugal Girl reader, one who has been reading since almost the very, very beginning.
1. Tell us a little about yourself
Hmm, let's see. I don't think I am all that interesting.
I'm not super comfortable in talking about myself (one reason I still use my embarrassingly old screen name from college to post instead of something more recent) but I will say that I am from New England and I am married, in my late 30s (that is hard to type!) and have one daughter as of right now.
2. How long have you been reading The Frugal Girl?
Oh jeez. I think pretty much since near the beginning. I think it was 2008 or so. I know it's been a long time.
3. How did you get interested in saving money?
Well, I grew up in a family that never had much money and we went through some really unstable times.
I had to do without a lot of the things that other kids around me had (never went on a big family vacation, didn't have a computer, video games etc.) and so I grew up knowing that money was finite and if you don't save it, you'll be in trouble.
To put it more in specifics, though, I did get a book as a preteen about saving money. I honestly cannot recall the name just that it was very much 1970s (earth tones and bell bottoms in the illustrations) which clearly laid out wants vs needs, saving to buy things etc.
As a kid who never had an allowance it was more academic than anything else but for some reason it stuck with me. When I started working I first blew all my money and decided quickly that I should learn how to make my money last.
4. What's the "why" behind your money-saving efforts?
This reminds me of something a high school teacher once told me, "You and your future spouse will fight over money and you will never fight that you have too much." He then went on to explain about budgeting, having a plan for every dollar, communication about money etc.
I can't claim my wife and I have never disagreed on things but I don't think we've ever really fought about money. Some times she does want me to let go and splurge once in a while but for the most part this has reduced my stress a lot (at least in regards to money)
I also graduated college just before the 2008 crash and I was seeing a lot of people I know out of work (some for well over a year or more) or underemployed. I felt that it could very well be me and I should be prepared.
5. What's your best frugal win?
I don't know if this counts because it was sheer dumb luck but I bought my house at the very bottom of the housing market using a 15 year mortgage and having 20% down.
Thanks to paying extra principle I will have my house paid off by the time I'm 40.
I've been told I could turn around and sell my house for significantly more and upgrade to a much bigger house but I think I'm okay for now.
6. What's a dumb money mistake you've made?
I've made a few over the years, I'm sure. One big one I can think of off the top of my head was instead of getting my first car repaired for $400, I sold it for $500 and bought (financed) myself a brand new car.
Granted, I ended up keeping it for ten years but it sure did add a lot of unnecessary expenses when I could've been more aggressively paying off my student loans and saving to move out of my parents' house.
I feel like it was an unnecessary albatross around my neck at the worst possible time.
7. What's one thing you splurge on?
I rarely splurge on anything, to be honest.
My wife and I each get an allowance every paycheck which we use to buy ourselves personal items. I'll buy a movie or TV show or book once in a while but I always wait for a low price and buy used when I can.
8. What's one thing you aren't remotely tempted to splurge on?
Expensive dinners at a restaurant. I'll be honest and say that no food is worth more than $20 a person and even that is a stretch for me.
Even when I travel (which was rare pre-Covid) I tend to eat out of grocery stores and cheaper food places.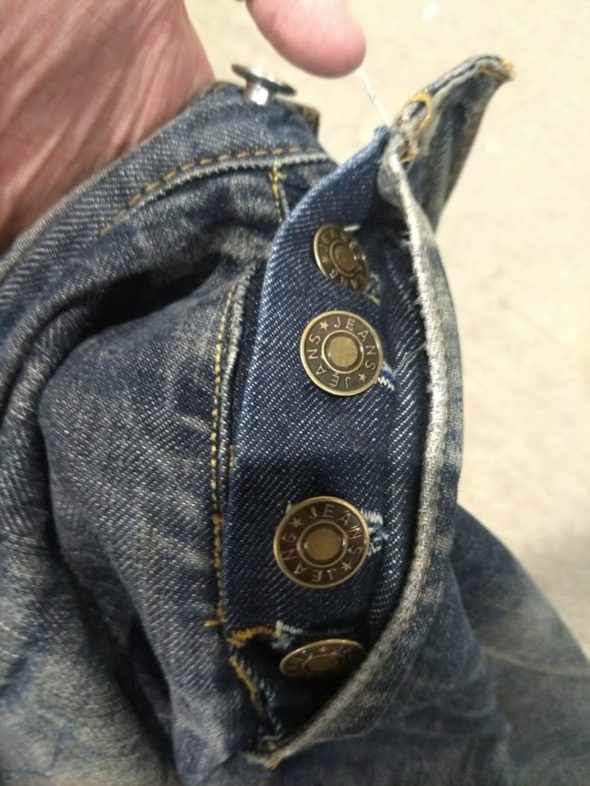 9. If $1000 was dropped into your lap today, what would you do with it?
$1,000 is an odd amount because on the one hand you think it's a big number but when you really stop to think about it, it wouldn't change my life all that much.
I suppose most realistically I'd just throw it on my mortgage or replace a few doors in my house. I know that doesn't sound fun or anything but I guess I'm just not the type to be okay with dropping a huge amount of money on anything.
Maybe someday I'd like to travel again but who knows in this world?
10. Share a frugal tip with other Frugal Girl readers
Be okay with things not being like Pinterest or TV shows. Keeping up with the Joneses doesn't get you anywhere productive and just breeds discontentment.
If we're talking more tangible and less abstract it would be to cook at home or when ordering takeout make your sides at home.
____________
Thanks for sharing with us Battra! It was fun to get a peek into your life.
As I was editing this post, I noticed something funny; the thing Battra isn't tempted to splurge on (eating out) is the exact thing reader Sarah G does love to splurge on.
Splurging and saving preferences vary so much from person to person, and the important thing is to figure out what that is for you. That way you can cut costs on the stuff that doesn't matter to you and spend on the things that do matter to you.
As always, if you've got questions or comments for Battra, I'm sure he'll be around in the comments to respond.