I've: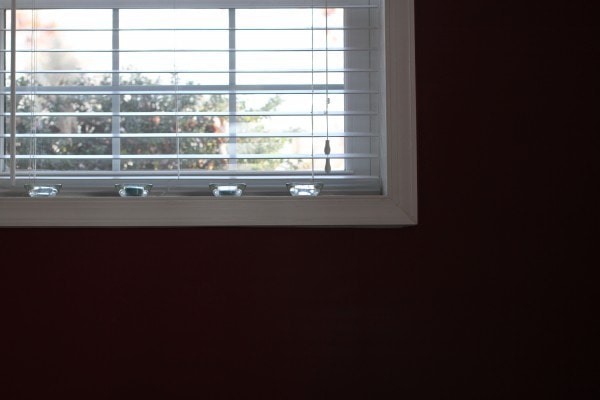 -been delighted that the days are getting longer. 5:30 or 6:00 rolls around and I look out the window and notice that it's not actually pitch black. Marvy-fab, that is.
-danced a jig over my new cooling racks
, which I bought with a Christmas gift card (on a recommendation from Cook's Illustrated, natrually). My old ones were, well, very old, and the original nonstick finish had sort of worn off. Plus, the wires on those racks were far apart, which meant delicate items tended to sag. The new ones are, um, marvy-fab. Seriously. I am beyond excited about these. Yay!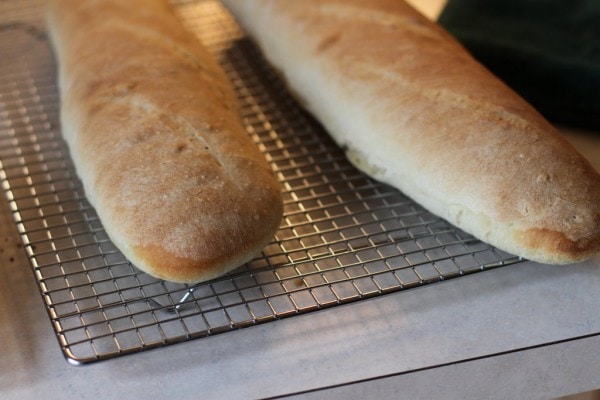 -finished up the 14 Days of Valentines. Mr. FG did his own version again this year, leaving me lovely notes (my favorite thing!) around the house for me to find. Love notes from Mr. FG = happy Kristen.
-made Valentine cookies with my children without taking a single picture of the process. What is going on with me???
-insufficiently greased a cake pan. Oops.
(Do note the excellent cooling rack, though.)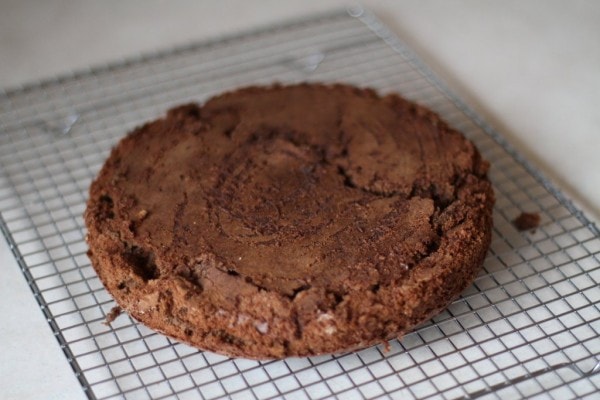 -sufficiently greased the other one. Whew.
(That's Not From A Box Chocolate Cake, by the way.)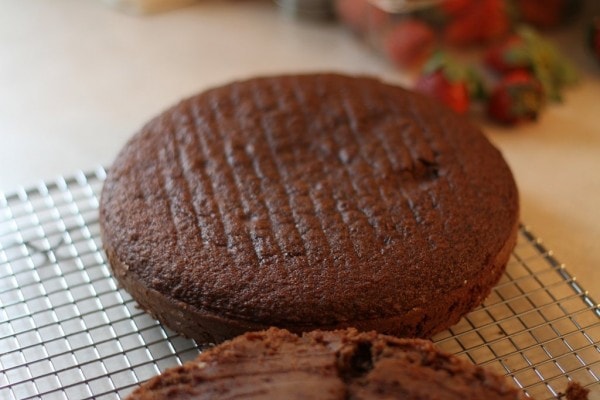 -cobbled together the cake layers to make a fish shape. Good thing frosting covers up mistakes!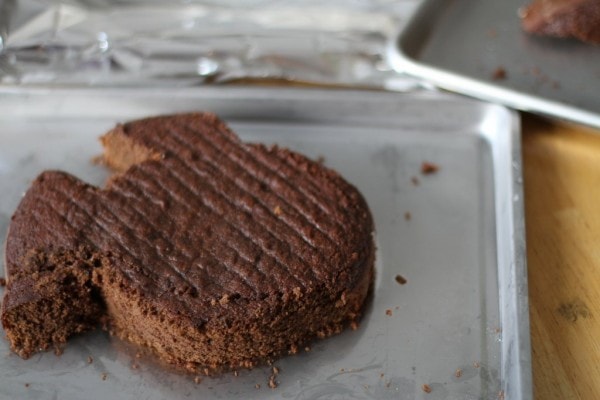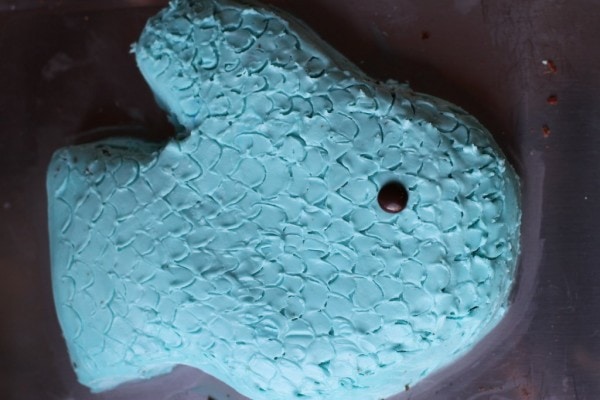 -thought about making cake pops from the broken cake layer. What else might one do with a cake in such bad shape? Maybe a trifle?
-spent less time at the computer than usual, which has resulted in more productivity than usual. Hmn.
-sent a snail-mail letter to my grandpa. He's pretty much the only person I communicate with that way. It's sort of weird to think how much more I used to write letters before the internet happened.
-smiled at the Duplo version of Montpelier (James Madison's home) that appeared in my house. Last year's study of the U.S. presidents has not completely fallen out of my children's brains. Sweet.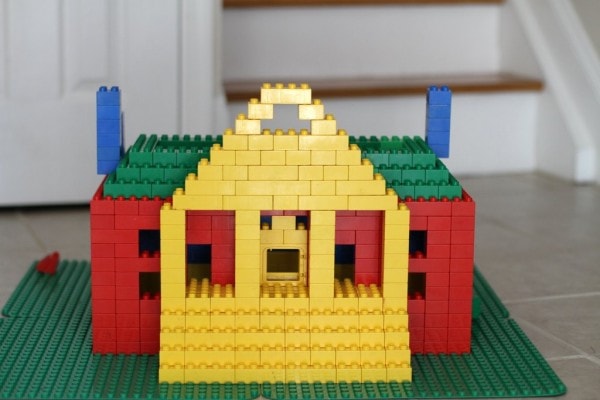 -decided to buy a hair dryer. I haven't owned one for a long time, but after using one in a hotel recently, I decided I kinda like the body it adds. So, I want one for occasional use. If you own one that's high-quality and reliable (I want to buy one that will last), do share in the comments.
-baked with Lisey. Now I just need to actually blog with Lisey.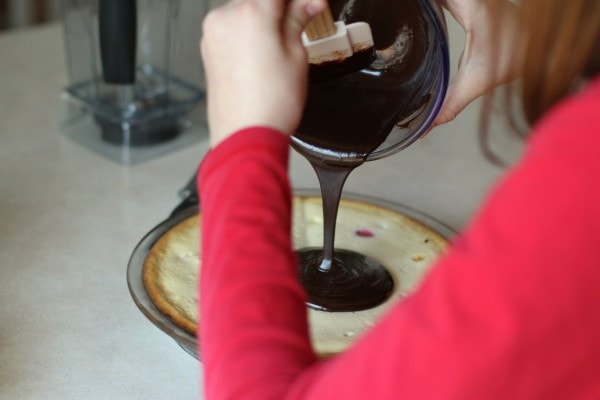 What's been happening lately with you?
__________________________
Joshua's 365 post: Borderline