I didn't take as many Christmas Day photos as I have in years past …but I do have a few to share. 😉
Joshua decorated this gift bag, which initially had someone's name written on it in sharpie. So, he just worked around it creatively. Isn't it great?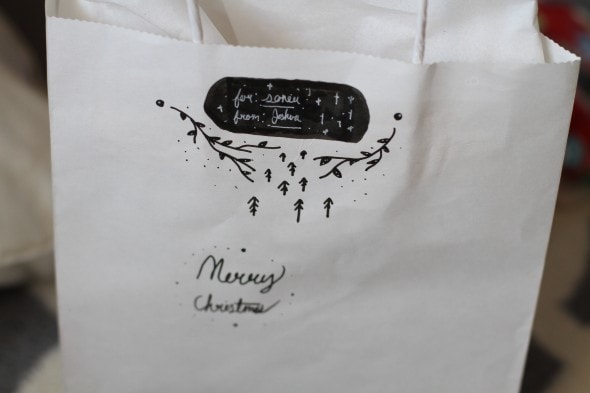 Since Christmas was on a Sunday this year, we had to head out to church on Christmas morning. Fortunately, our church service is on the late side, so we had time to open gifts before we left.
We thought we'd just have time for stockings, but I guess we work fast. 😉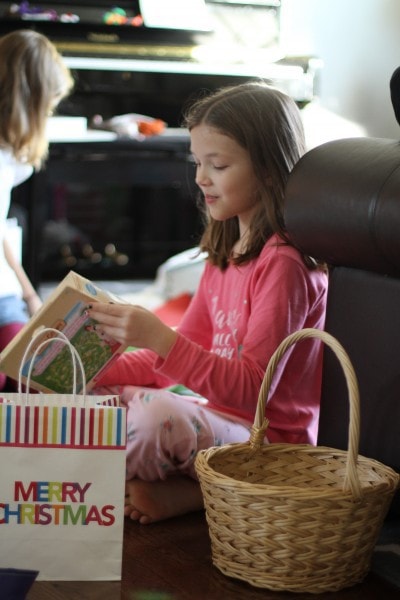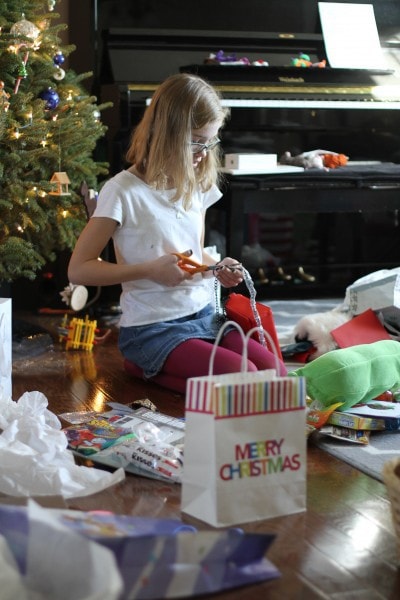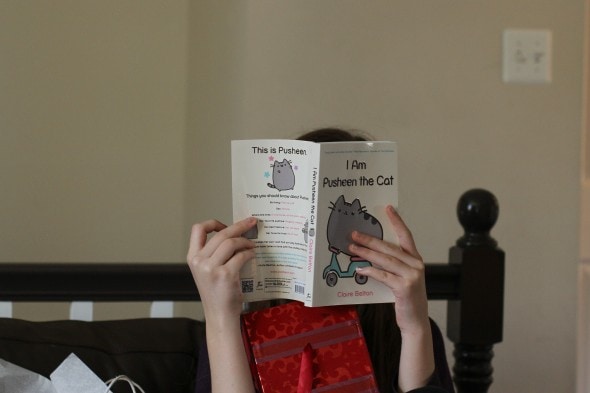 (Lisey is quite into Pusheen these days.)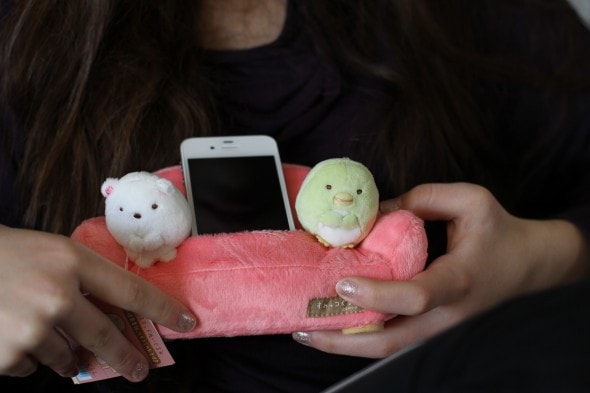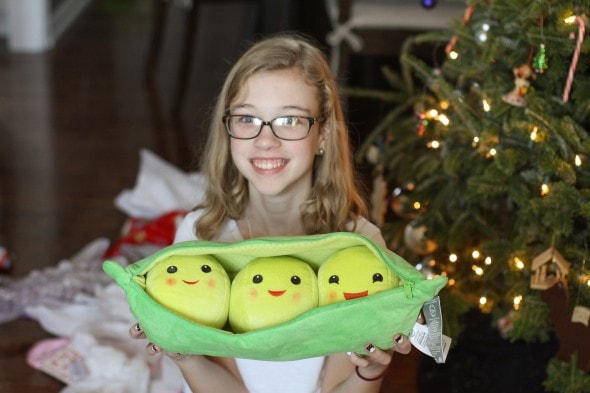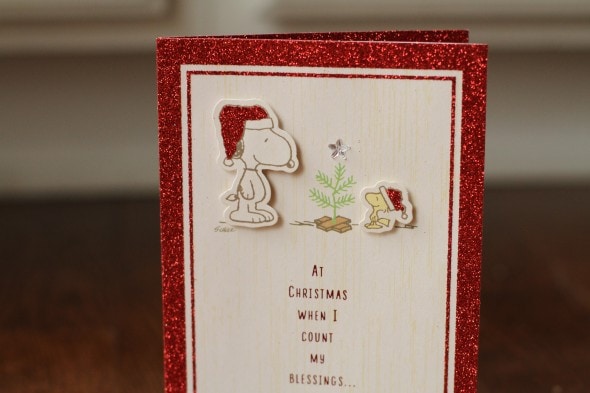 One of my favorite things from Mr. FG was this super cute card. I love Snoopy and Woodstock so much. <3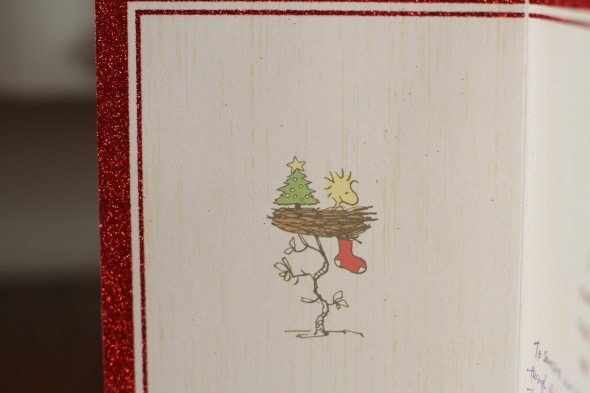 Zoe was hard at work before Christmas making custom cards for all of us. So great. A turtle for Sonia, a cute coffee guy for Joshua, Pusheen for Lisey, and so on.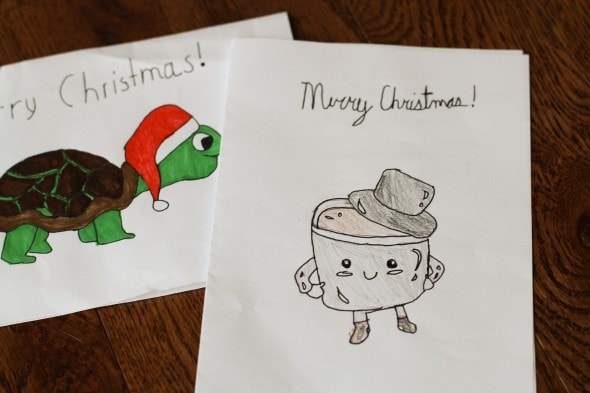 And Sonia knitted little guys for all of us. This one is mine.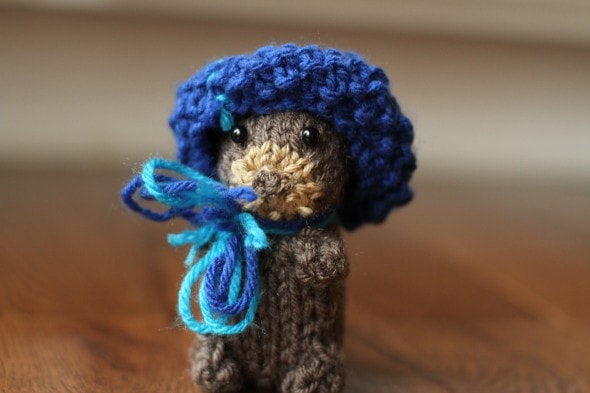 After church, some of us changed right back into pajamas.
And then we had a nothing-specific-going-on kind of afternoon evening (yay!) Joshua spent some time with a friend, a friend of the girls came over, we watched a movie, and we ate our traditional dinner of crepes (so easy!)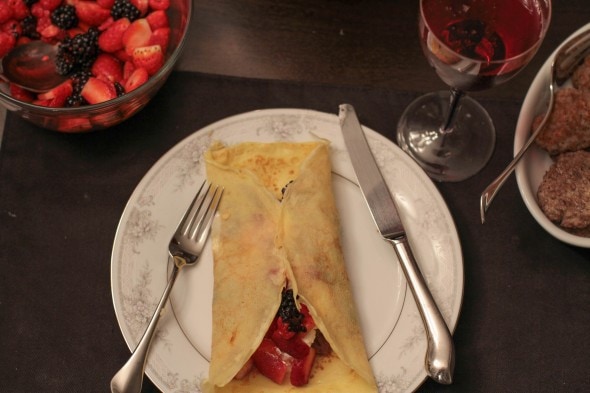 And after dinner, all six of us played a round of Pictionary, a gift we gave to Sonia and Zoe.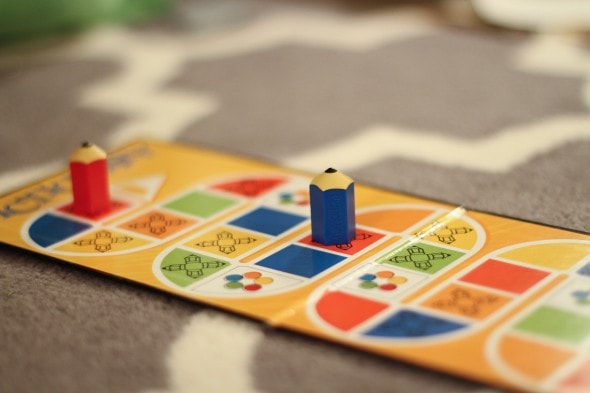 Mr. FG and Joshua were kind of an unstoppable team, and they handily beat all the rest of us. I think we're not going to let them pair up next time. 😉
So, that was our day…nothing fancy or formal, which is just the way we like it!
I hope your Christmas was just the way you like it too.
Oh, and Happy New Year!