We've been big Ting wireless fans ever since smartphones entered our home, BUT:
Ting is only affordable if you manage to keep your usage down.
If you use a lot of data, your Ting bill can get high in a jiffy!
And since Joshua moved out, he's just been on WiFi a whole lot less, which made Ting a not so appealing option anymore.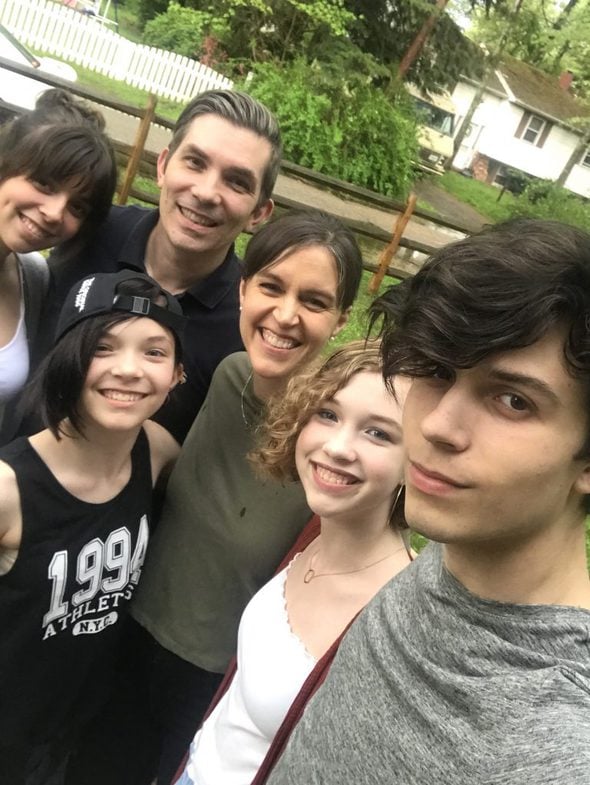 He's the only one in our family who has an Android, so I suggested he give Republic Wireless a try.
Because I am always interested in helping people save money. Especially my own kids!
How was the switching process?
Really, really easy.
He got a new SIM card from Republic Wireless, signed up through their app, and was good to go.
(He just needed the account number and PIN for his phone from our Ting account, which was easy to find.)
Is his bill lower now?
Oh yeah.
He was paying about $52/month for his line on Ting, and now that he's on Republic Wireless, he has unlimited talk and text for $15/month*, and each GB of data will cost him $5.
So, if he uses 3 GB of data, his bill will only be $30/month.
*If you prepay for a year, the $15/month goes down to $12.50/month.
What if you have an iPhone?
Unfortunately, Republic Wireless still doesn't offer service for iPhones.
But Mr. FG's usage and mine usually only adds up to $17-$20 a line (so $34-$40/month total).
Which means Republic Wireless wouldn't save the two of us much money….definitely not enough to justify getting rid of our phones and buying Androids at this point.
If you have an iPhone and you've been spending a lot on service, though, it might make sense to buy an Android and then switch to Republic.
If you already have an Android, you can just hop on over to Republic Wireless and check to make sure your phone is compatible.
Where does Republic Wireless offer coverage?
They have a coverage check
available on their site, which can help you decide if they are right for you.
Republic Wireless offers nationwide service, and it's been working great for Joshua so far.
Do you have to sign a contract?
Nope, just like with Ting, you are free of a contract. Plus, there are no overage fees…you just pay as you go with the data, and talk/text are unlimited.
Easy and low stress!
Readers, if you are with Republic Wireless already, let me know how your experience has been!
P.S. Joshua's liking Republic Wireless so much, Lisey is planning to sell her iPhone and get an Android so she can switch over too. Maybe we are slowly going to become an Android family.