(thanks to my cousin Natalie for snapping a photo of us last night)
Today marks 13 years of marriage for us (and I would post a photo of us on our wedding day, but I think I might fall out of Mr. FG's favor if I did that!). And since our anniversary happens to fall on a day where things are usually quiet around here, I thought I'd take the liberty of blogging about it.
( As a disclaimer, I should point out that our relationship isn't perfect, and that we both drive each other crazy sometimes. Considering that our marriage consists of two imperfect people, though, I think it's pretty good. 😉 )
Something that I really appreciate about our relationship is that in all the important stuff, we're heading down the same path…we both love God first, we both want to serve in the church, we both want to reach out to the people around us, we both want to raise children who love God, we both want to grow in holiness and put sin to death in our lives, we both want to honor God with our money, and because we share core ideas like that, our lives together aren't wrought with conflict. Having the same foundational beliefs makes it much more likely that the things we want to build on that foundation are the same, and I'm so grateful for that.
On the other hand, Mr. FG and I are not at all carbon copies of each other. In fact, we're pretty different in a lot of ways, and I think that's good for both of us. We're complementary, not copies. 😉
He's the spontaneous to my I-must-always-plan-things.
He's the generous to my I-need-to-keep-my-money.
He's responsible with big purchases; I'm responsible with small ones.
He talks to one person at a party and I talk to everyone.
He takes pictures of landscapes, and I can hardly take a picture without a person in it.
He's the techie expert to my "please fix my computer!" (though I can run circles around him when it comes to blogging techie stuff!).
He's the realism to my optimism.
He's the "Let's go have some fun!" to my "But I have work I need to do!".
He's the one who watches sports with Joshua (yay that I don't have to!) and I'm the one who does the crafty/baking stuff with our kids.
He's the order-the-same-thing-every-time to my try-something-new-every-time.
He's the take-time-for-people to my work, work, work.
He's even the order-a-burger-with-almost-nothing-on-it to my order-a-burger-with-almost-everything-on-it. 😉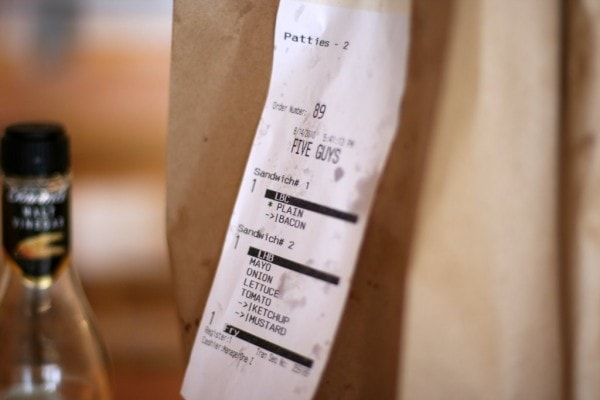 And he's the one who buys me thoughtful gifts, sends me morning emails that make me smile, gives me more compliments than I deserve, thinks I'm beautiful when no one else would, laughs at my jokes, fills my incessant need for hugs, notices when I wear something new, and makes me feel loved and adored.
He's my best friend, and I'm so glad I'm his girl.