1. We got a free tire for Joshua.
He got his first flat, and after Mr. FG helped him put on the spare, we got ready to order a new tire and Mr. FG realized that we had a warranty on these tires through Tire Rack.
OOOH.
Joshua took the tire to Midas, where they confirmed that it was unrepairable (sidewall damage), and then we got our claim going with Tire Rack.
(related: if your tire is repairable, Midas will fix it for free! That's what I did last fall.)
2. I called Cigna. Again. (I know, I know.)
I think this has been in my Five Frugal Things posts about 10 times now. Yeesh.
I know I say this every time, but I really do think that we are going to get a check for our out-of-network bills, in two weeks' time.
And if not, I have a reference number to use when I call.
I'd really like this to be the last time I mention it on my blog, though!
BRING ON THE CHECKS.
3. I ordered a rescue box from Thred Up.
(ThredUp is an online consignment store, so, a little more upscale than a thrift store both in price and quality.)
Thred Up's rescue boxes are full of things that either need some TLC or that have been listed for a bit too long, and they're sold at a pretty deep discount.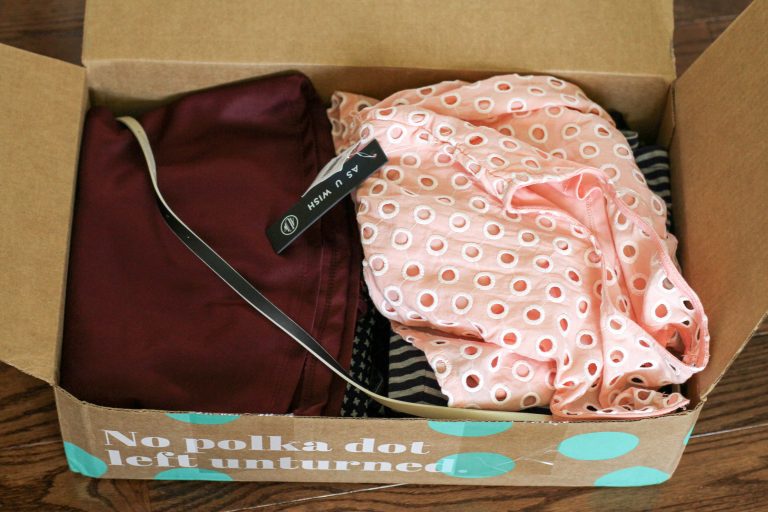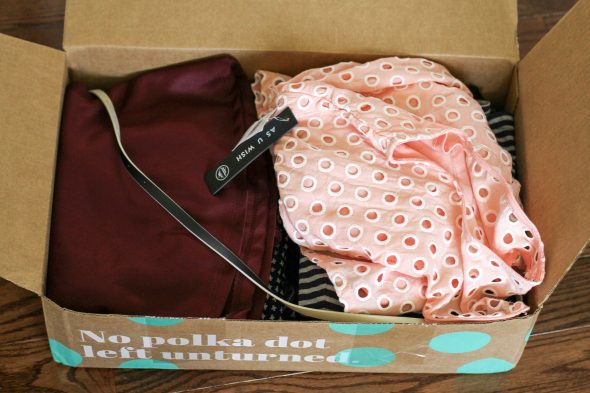 I took a big breath and ordered a $100 box full of 50 tops.
This is theoretically $2 per top, but I imagine I will be doing well if I keep 10 of them.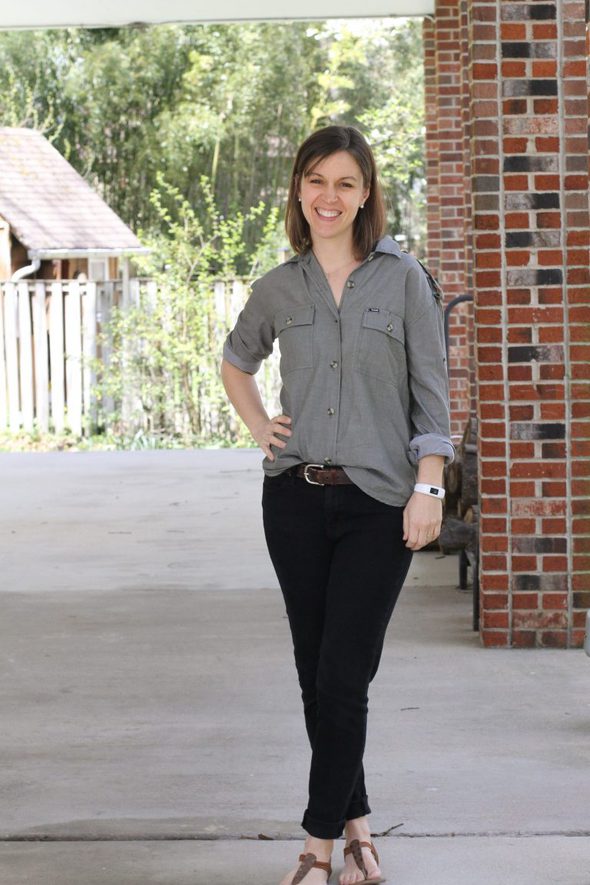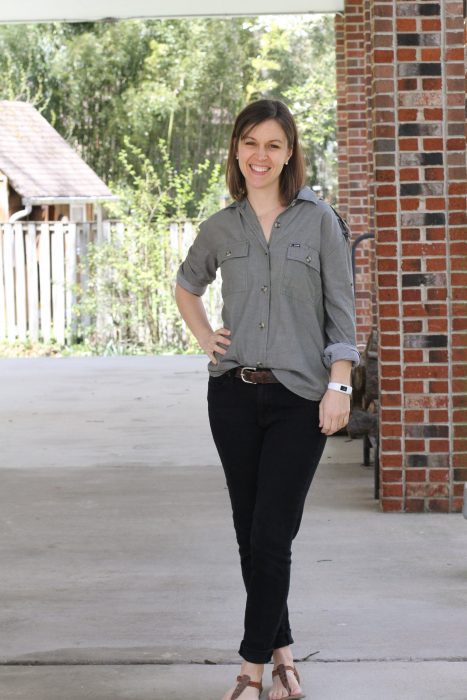 We'll see, though! I promise to document how this goes for me, and I anticipate some ugly shirt photos.
My box is supposed to arrive in about two weeks, so we will all have to be a little bit patient.
(If you want to try ThredUp, you can get $10 off your first order by clicking on my referral link.)
4. We did a little bargain shopping on our date night.
ROMANTIC, no?
We picked up three shirts (two for Sonia, one for Zoe) on clearance for a total of $12, and we got a free candy bar and a free container of yogurt at a grocery store.
(A candy bar from a grocery store or drugstore is our date night dessert of choice. Cheaper than a restaurant dessert, and often tastier!)
5. I had a Redbox fail.
I got an emailed coupon code for $1.12 off a rental, and Zoe and her friends happened to want to watch a Redbox movie at Zoe's birthday sleepover.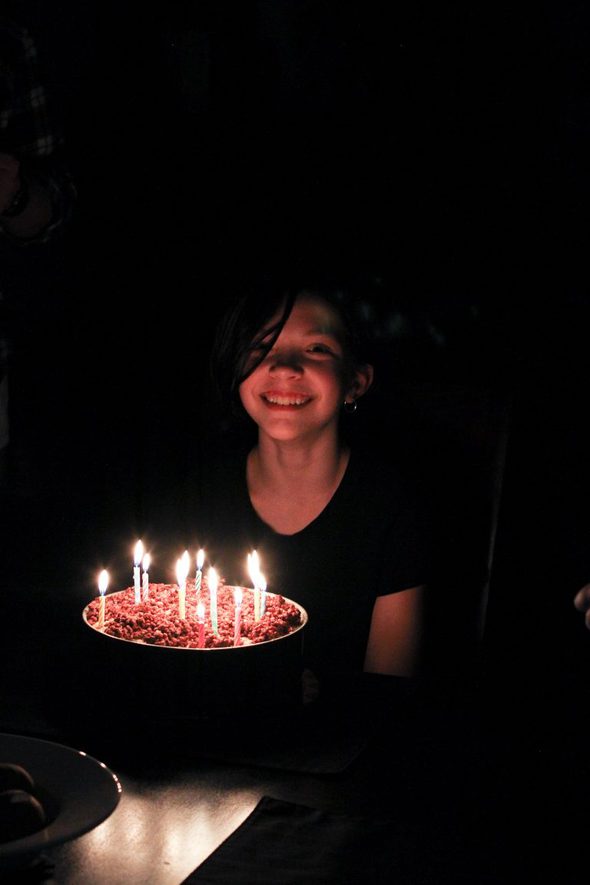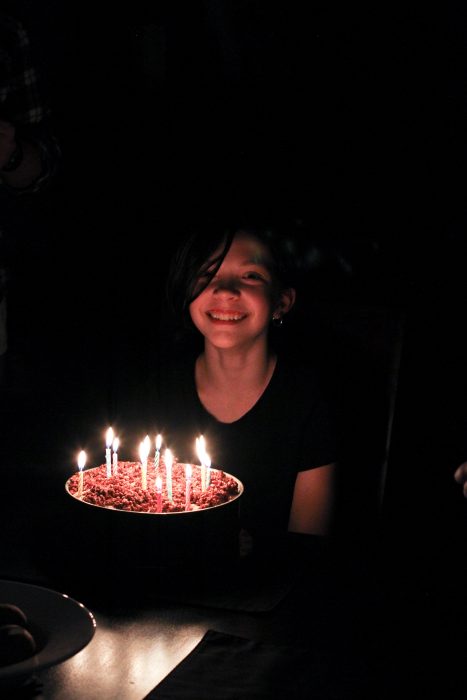 (cake: homemade ice cream crunch cake, which I added a printable to this weekend)
So I used the code to reserve the movie online, but when I went to pick it up, the machine said my card failed, and it cancelled my transaction.
I started over, but apparently the code was only good for one use.
I rented it anyway, which wasn't the end of the world.
But then…I forgot to take it back the next day. Whoops.
I'm so used to streaming movies, I completely forgot about the whole taking-it-back part.
So I paid full price for two days, which is not terrible, but I felt a little annoyed at myself.
_________________
Share your own Five Frugal Things in the comments. And feel free to sub in a frugal fail like I did!