1. I cut up some old shirts to make rags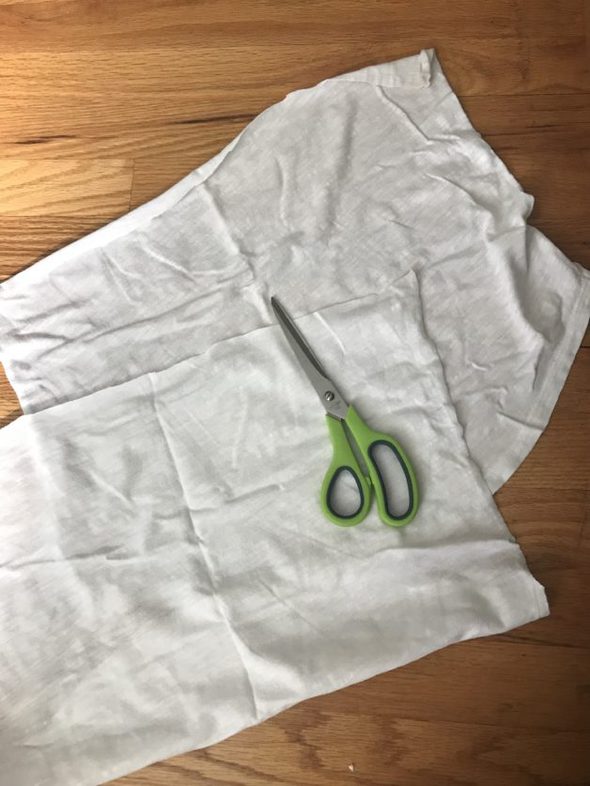 After I moved here, I realized, ohhhh, I don't have my stash of old t-shirt rags.
But when I unpacked and organized my clothes, I realized I had several shirts that were really beyond wearing.
I cut the worn shirts up and now I have a nice collection of cleaning rags.
Incidentally, old-timers might remember this black shirt that I got for $2.99 at Goodwill back in 2010 (It came with an arm-hole that I fixed!).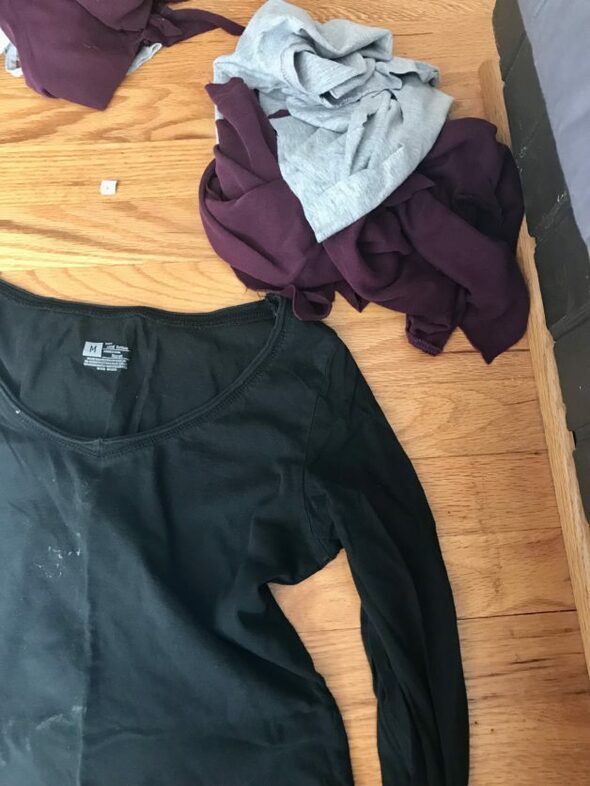 That was 12 years ago, so I don't feel bad about cutting it up for rags…the fabric is literally coming apart at the seams at this point. I think it's given me $2.99 worth of wear by now. 😉
2. I used a Verizon box to store my rags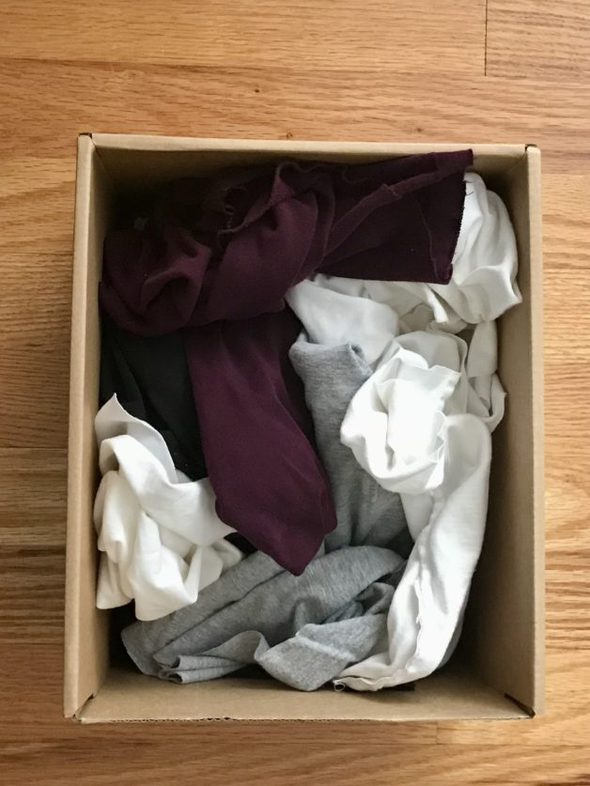 When I got my router at this house, I noticed it came in rather a nice cardboard box. So I set it aside, not knowing what I would use it for.
But when I cut my rags up, I remembered about the box, and it's perfect!
3. I got four bottles of Maui Moisture for $11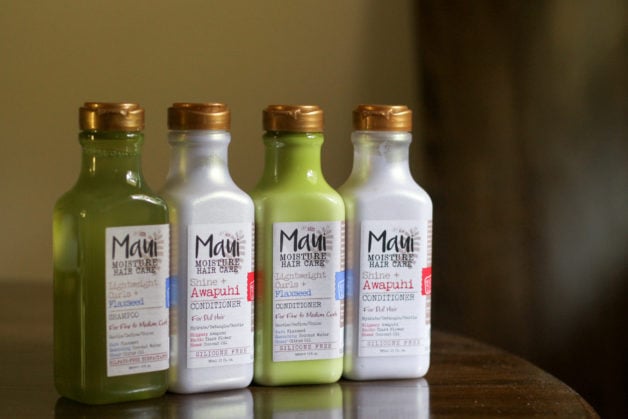 You know how I have that CVS Carepass thing, where I pay $4/month and get a $10 credit?
Well, my May one was about to expire, plus I had some Extra Care Bucks in my app, so I popped in to see if I could scare up a deal.
Maui Moisture (which is $10.49/bottle at CVS!) was buy one, get one 50% off, plus there was a $4 Extra Care Bucks deal, plus I had a $5/$25 hair products coupon in the app.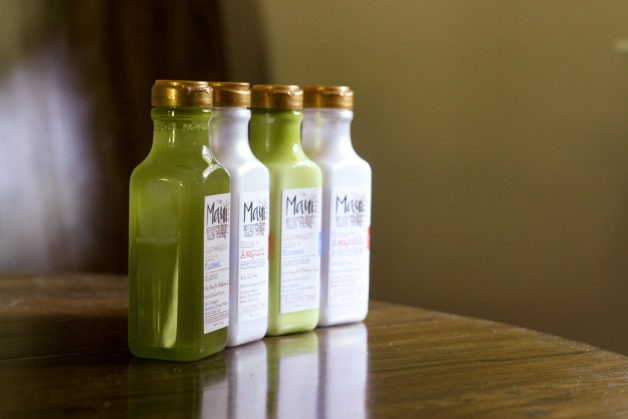 Anyway, between all the discounts and deals, I spent $11.50.
Now, Maui Moisture only costs $7/bottle at Target, so my savings are not QUITE as impressive as it might seem at first glance.
But even at Target, I could not get four bottles for $11.50!
4. I sold a little coffee grinder
I had found a small Hario coffee grinder at Goodwill for just a few dollars, so I bought it and listed it on eBay. It sat for quite a few months, but it sold this week finally!
So, I packaged it up and shipped it out.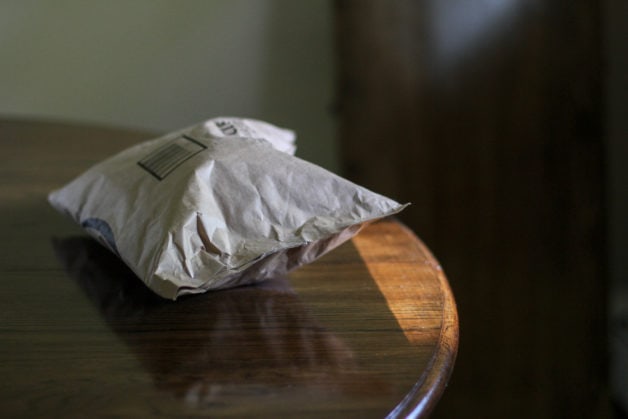 5. I made a sandwich with free bread
I volunteered at the food pantry last weekend, and this month, they got twice the number of day-old bread donations as usual.
This was too much to give away, and they did not have room to freeze it all until next month, so I took a few packages home with me.
I used part of a small loaf of pumpernickel to make a sandwich for myself.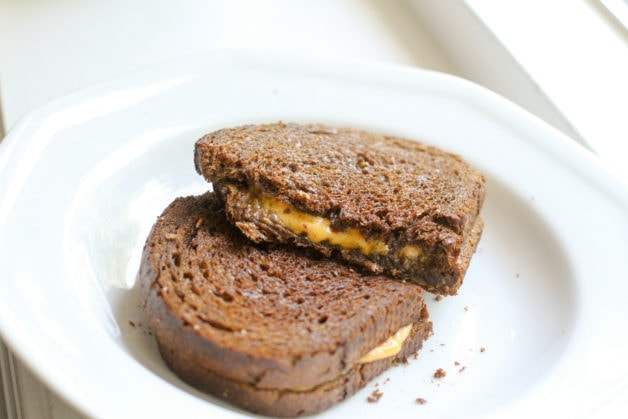 And then I froze the rest of the loaf in a way that will make it easy to just grab two slices out for a future sandwich.