Our costumes are largely not frugal, so…here's a Saturday post for you, where I can be non-frugal for a moment.
Sonia
Sonia went as Alice in Wonderland, using a vintage-style blue dress, an apron, a pocketwatch, and headband/shoes/socks she already owned.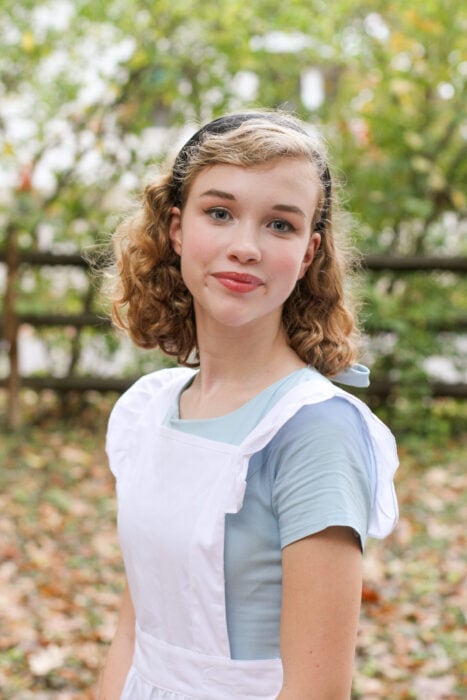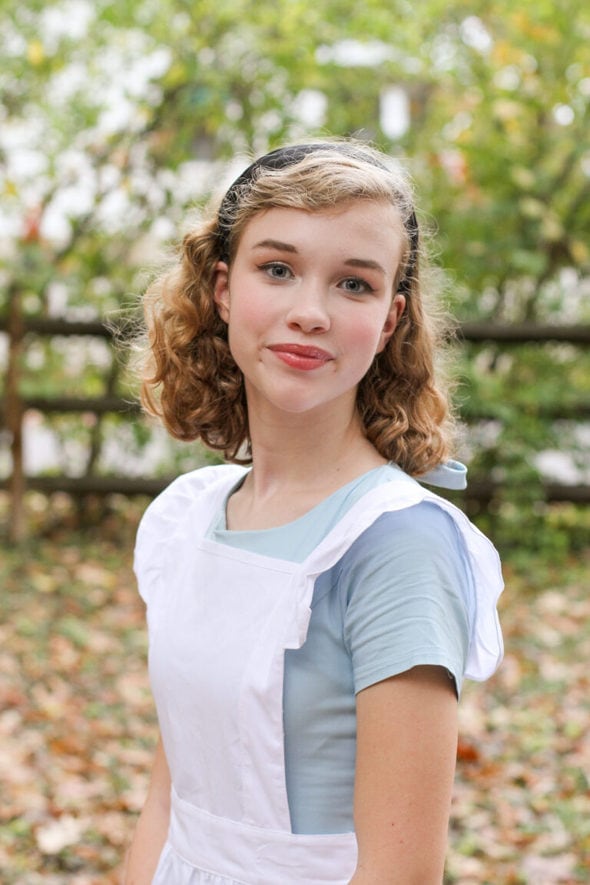 Sonia's costume is the most sensible out of all of ours because everything except the apron is actual, usable clothing (she even wore that dress to homecoming with her cousin!)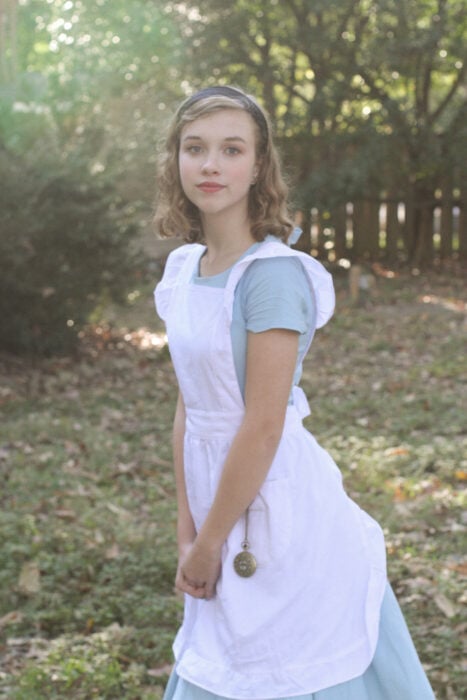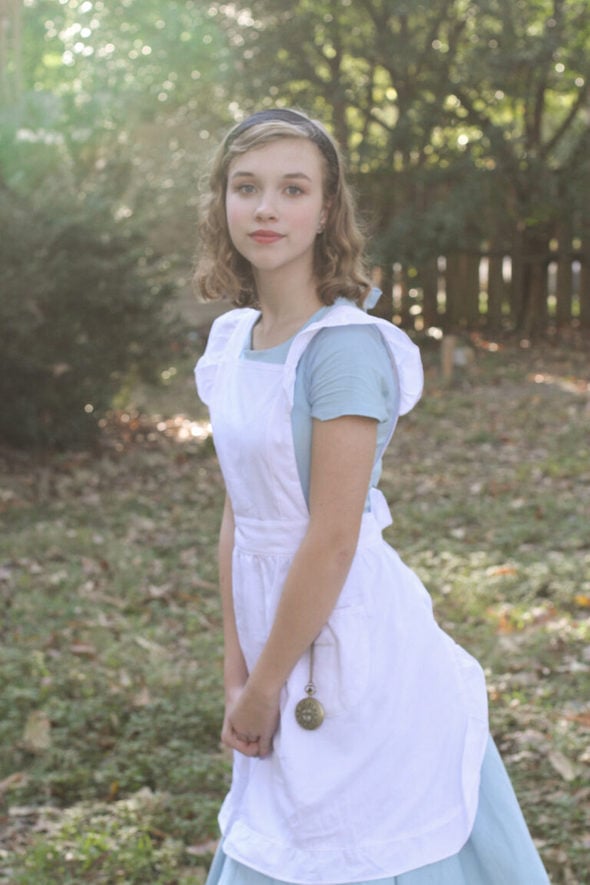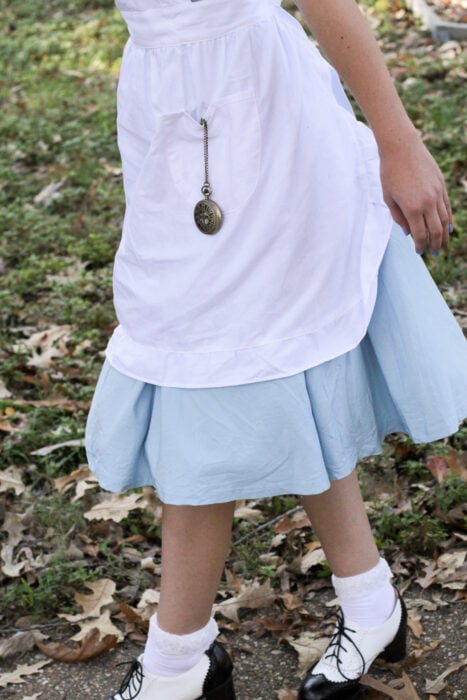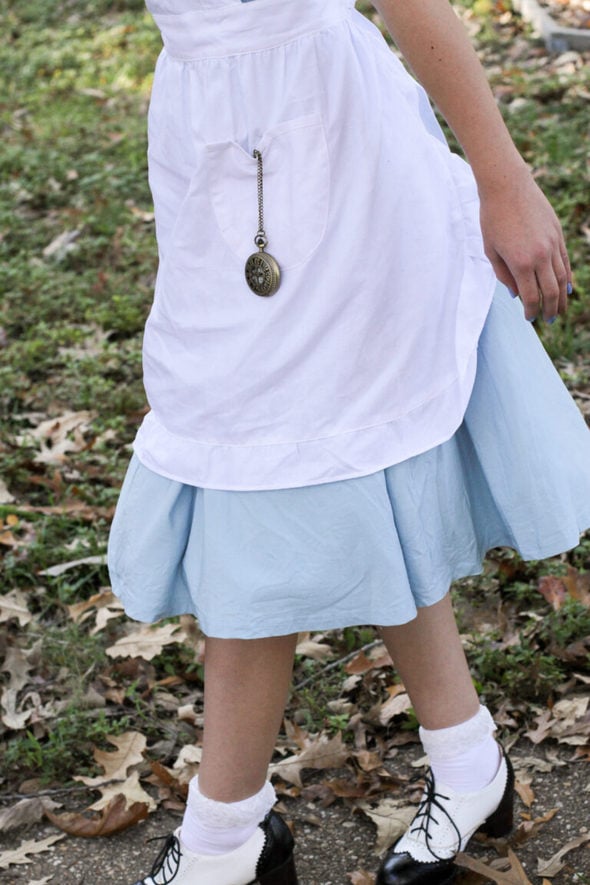 Mr. FG and me
We continued our tradition of coordinating, this time with the Mad Hatter and the Queen of Hearts, inspired by Sonia's costume choice!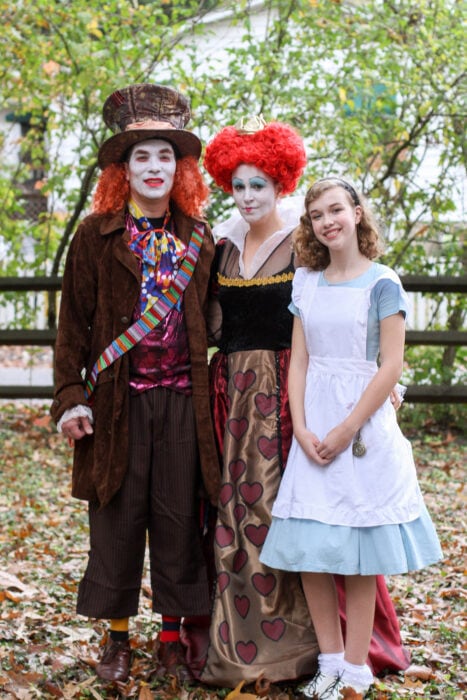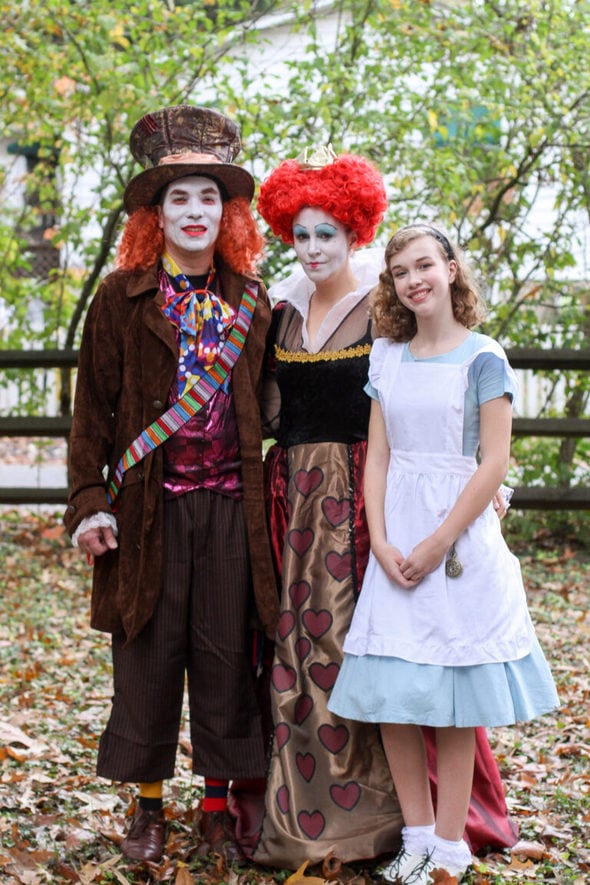 Sonia did our makeup, bless her!
The hardest part was getting rid of my actual eyebrows…we kind of spackled them down with a washable glue stick, covered them with concealer, and then carried on.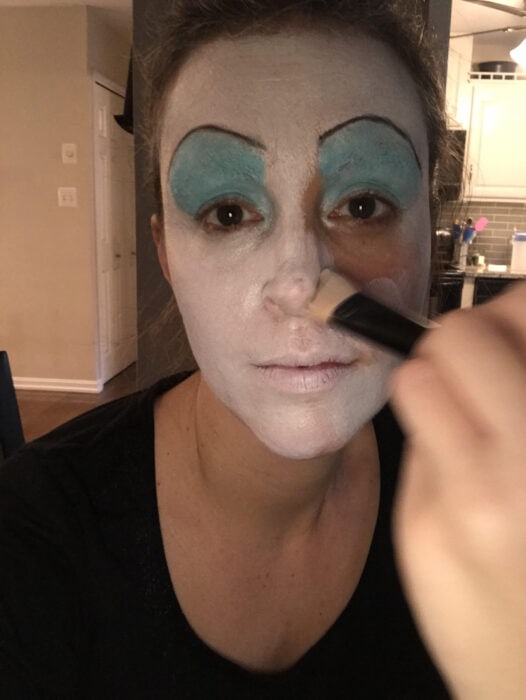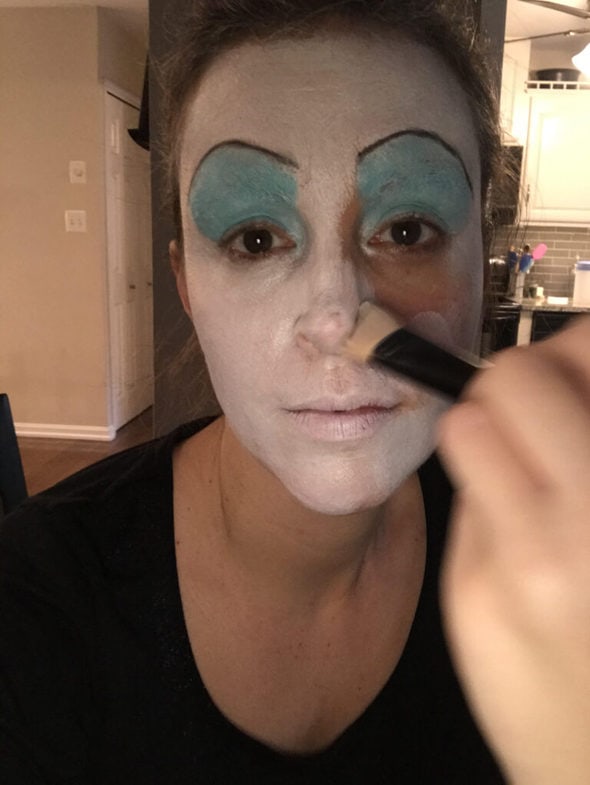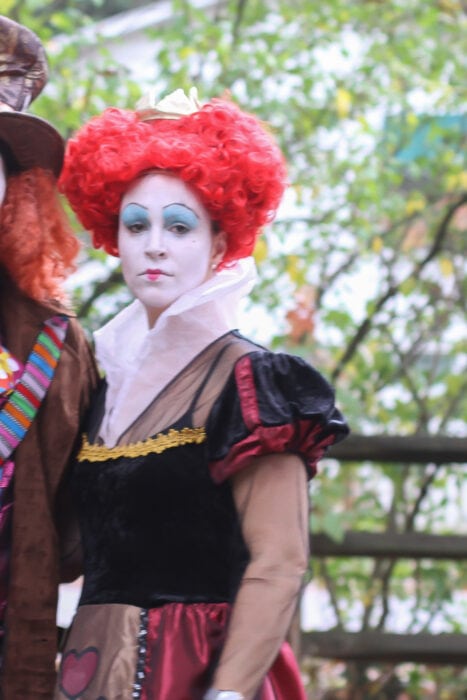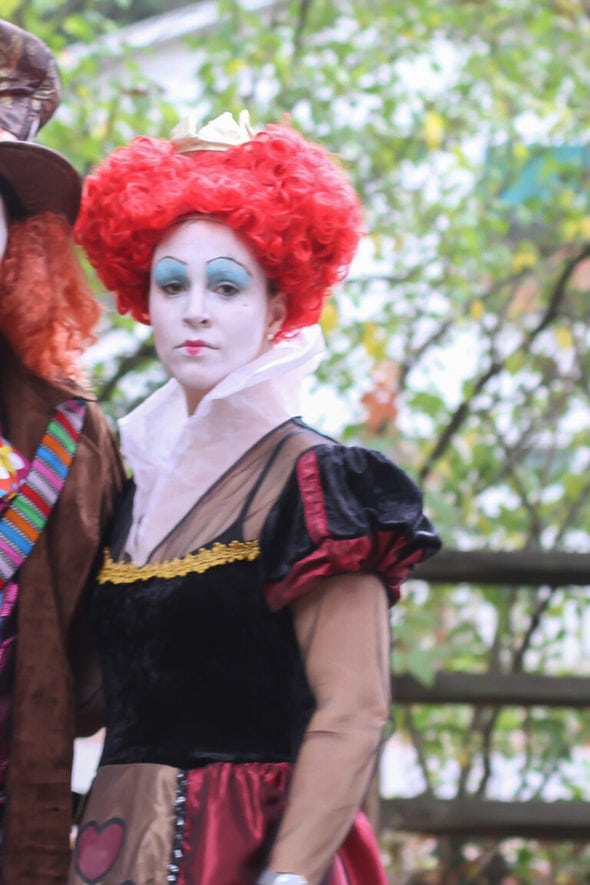 Zoe
Zoe went as Michael Jackson from the Thriller music video. We tried really hard to find a secondhand version on eBay, but nothing was small enough.
But hey, we will sell this one and someone else can have a secondhand costume!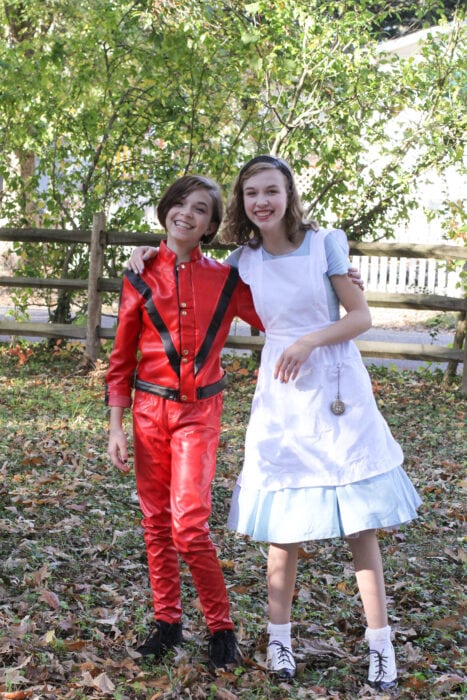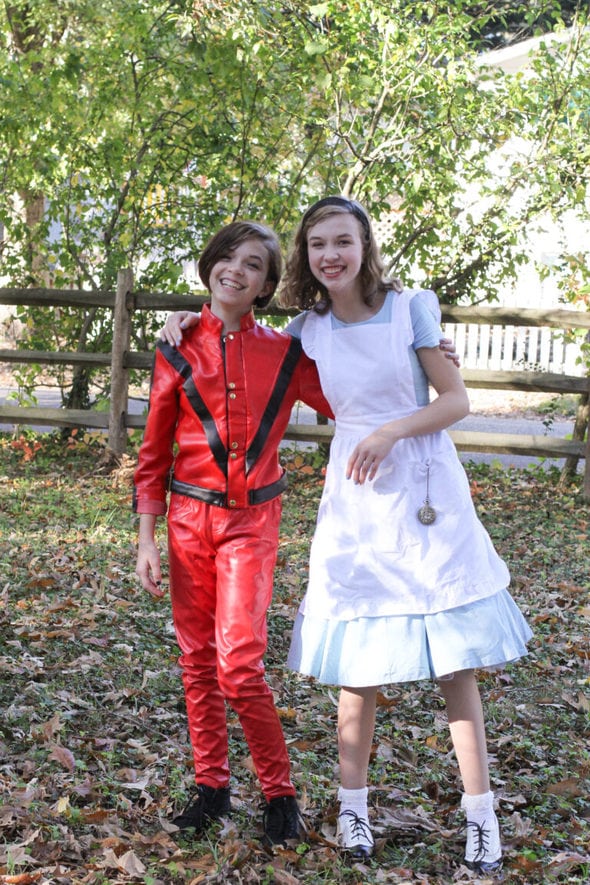 I believe all of our costume pieces came from Amazon except for our shoes (we all wore regular shoes that we already owned.)
They weren't super cheap (although my dress was only $33!).
But I figure I can sell them for about 50% of what I paid for them, and Sonia's stuff doesn't even need to be sold.
And the fun we have getting dressed up like this makes it totally worth the money.
P.S. My plan is to hold onto the costumes and sell them next September, but if you or anyone you know is in need of these costumes, let me know!
P.P.S. Some of you asked if Mr. FG and I dress up because we have a costume party we go to. Nope; our neighborhood has a parade that we walk in, and then we walk around with the trick or treaters.
P.P.P.S. This post originally had photos of Zoe in zombie makeup, which she applied to mimic Michael's from the video. However, this has read as blackface to some readers, which is horrifying to Zoe (and to me.) We do not support racial mimicking, we know blackface is offensive, and that was not at all what we were trying to do. We do not want to be offensive, even if our intentions were pure, so I have removed the photos.