You know how I said I usually unload my memory card(s) every day? Well, I'm now reminded why I do that. Sorting through 3-4 days of photos is kind of overwhelming.
So, you're going to get Christmas photos in installments. Today: Christmas Eve photos.
On Christmas Eve day, my in-laws came to our house to exchange presents (for those interested, our lunch was clam chowder, honey glazed-rolls, and a spinach/orange/cranberry salad.)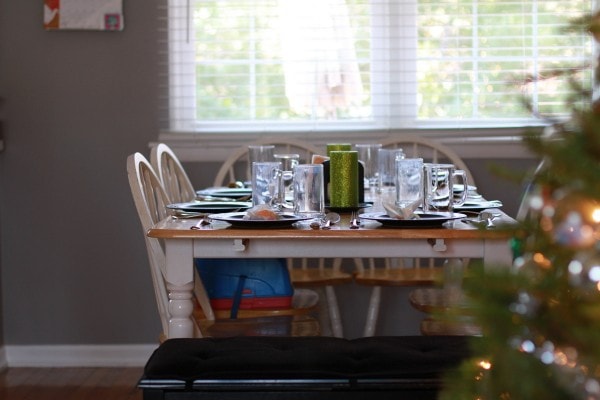 A piano bench is so handy to have around for company…we can add two seats to our table that way (we put two chairs on one end, and two people can sit on the bench. And that's usually Mr. FG and me so that we don't make our guests sit on a backless seat!)
My in-laws brought some gifts.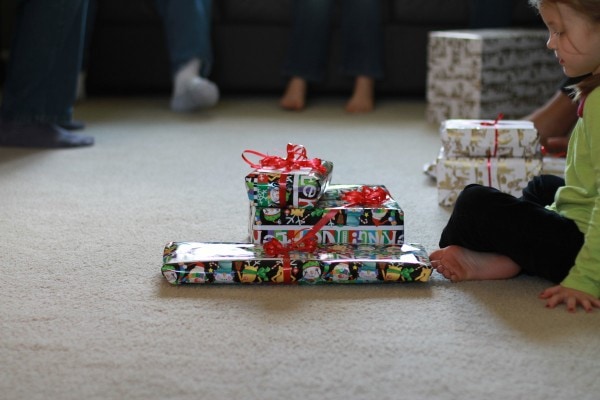 A perfect amount, really…not too many, not too few. Fabulous.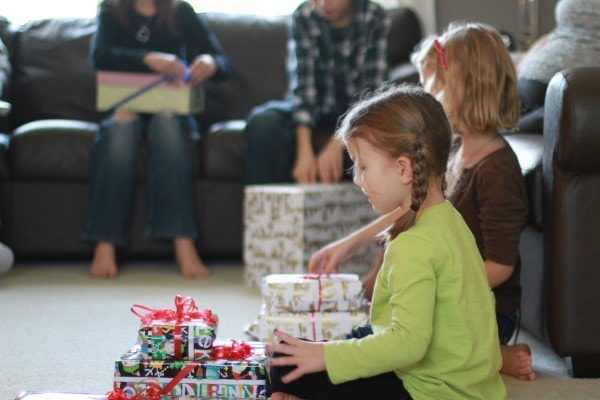 Ok, so, Zoe had a little trouble with the ribbon. 😉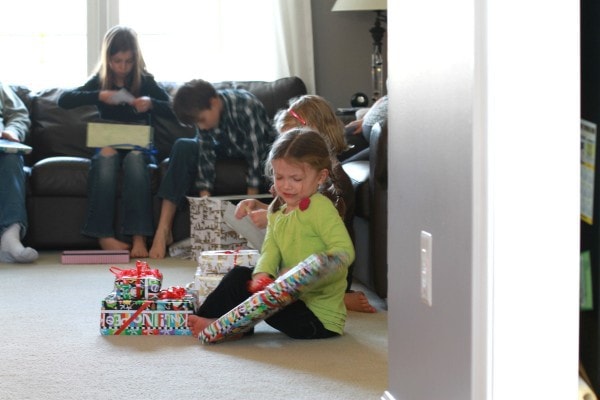 Among other things, she and Sonia both got a matching set of rain coats and boots, which they are just so in love with. They've been wearing them even on sunny days.
"It might rain, Mommy!"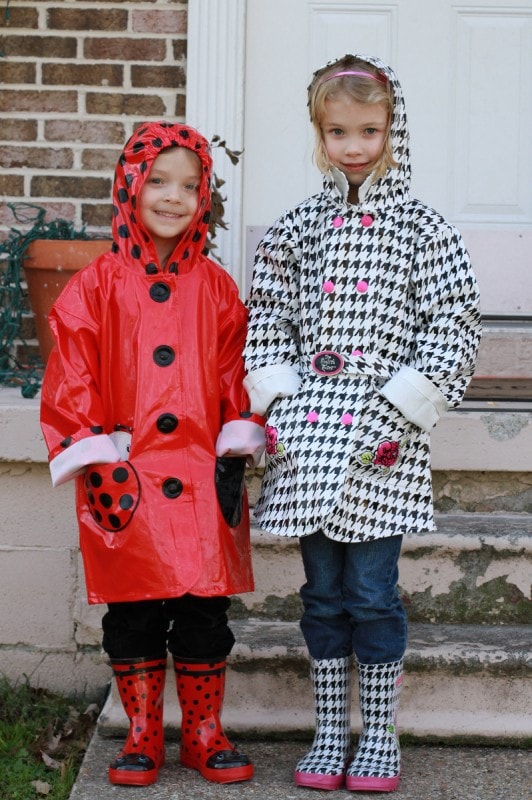 Aren't these ladybug boots just too cute?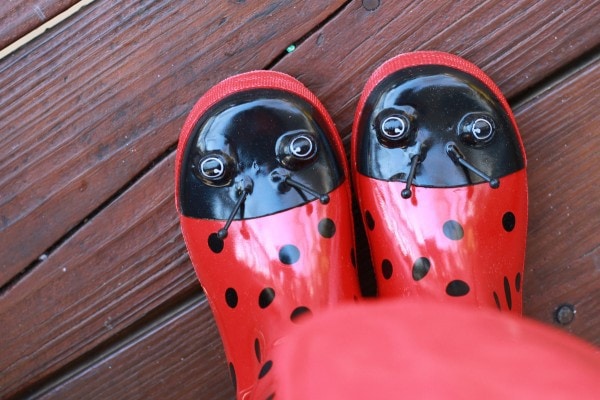 After a nice visit with my in-laws, we headed over to Mr. FG's aunt and uncle's house to see more family.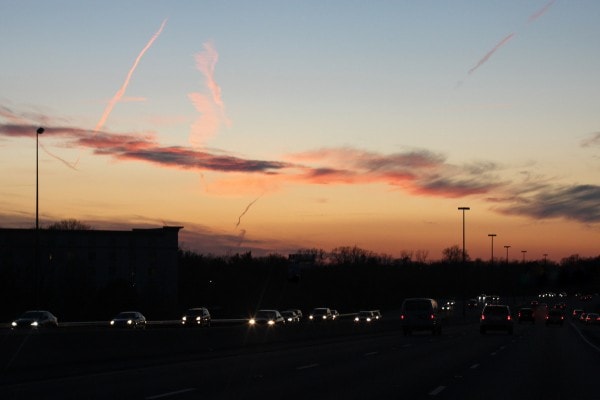 Mr. FG's aunt, who is great with kids, had an ornament craft kit for everyone.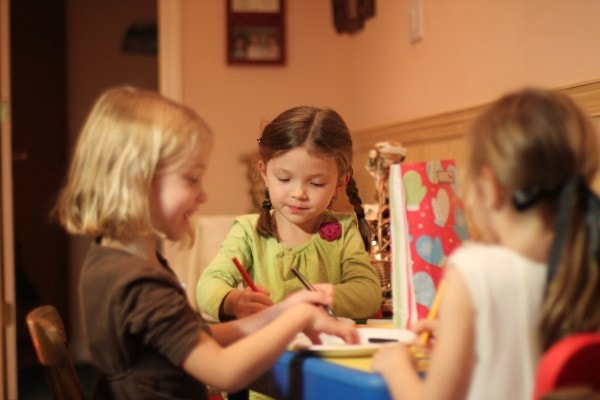 Brilliant.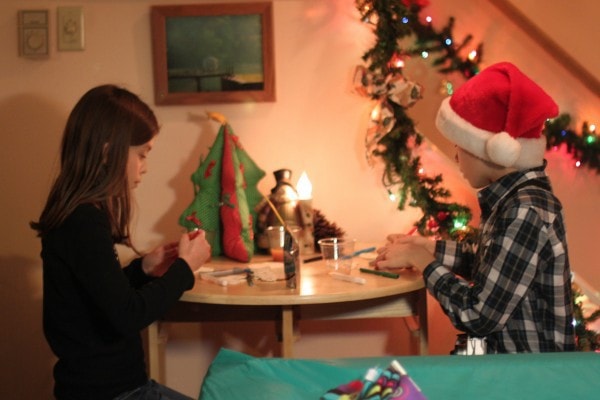 After we came home, I stuffed stockings,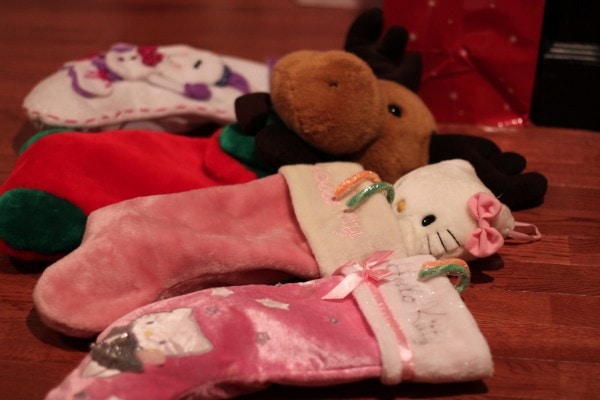 made a gift for Joshua out of this Goodwill frame (photos of the finished project to come, I promise),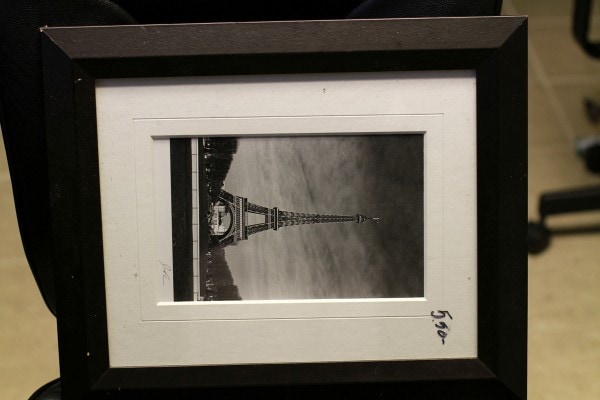 and got things ready for the next morning's caramel monkey bread.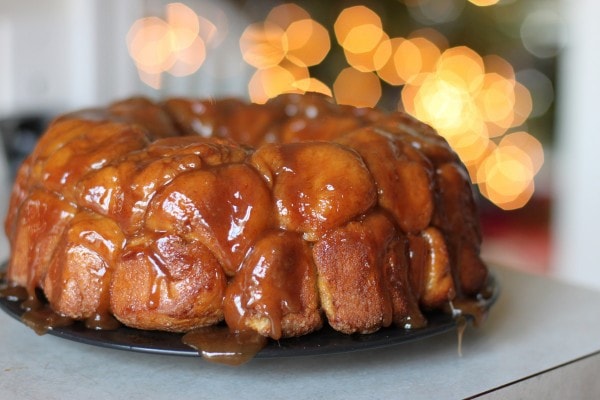 And that's where we'll leave off for now because if I add Christmas morning photos, this post is going to be unbearably long.
What did you do on Christmas Eve?
_______________________
Today's 365 post:Two point and shoot photos (one from me and one from Sonia)
Joshua's 365 post: Christmas Craziness!