This post contains affiliate links.
What I Spent
Let's see.
I spent $47 at Aldi last Friday.
I got my Hungry Harvest on Saturday ($25).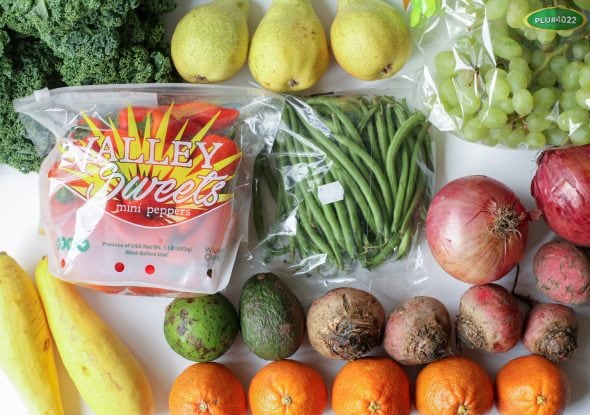 On Tuesday, I made a $44 stop at Aldi.
And yesterday I spent $32 at a non-Aldi grocery store, buying mostly loss-leader sale items.
So, I spent $148 on groceries this week, which is better than last week!
I'm on budget partly due to me trying to reduce the amount of stuff in my chest freezer.  Using up the odds and ends you already have is cheaper than buying more new food.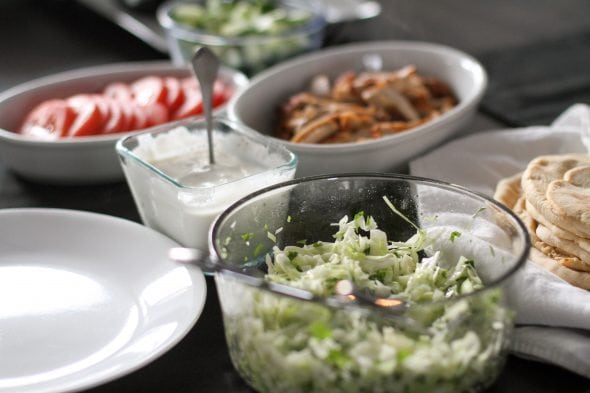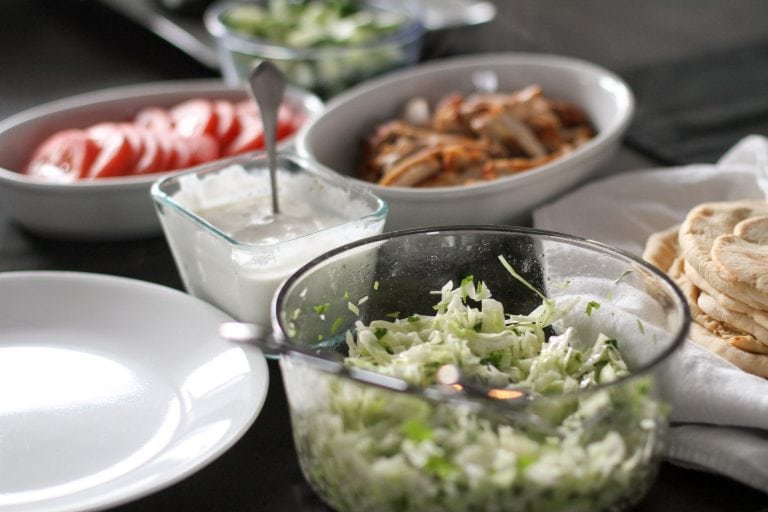 Anyway, you'll see a bit of a freezer theme in my meals this week.
April Spending
Week 1: $188
Week 2: $148
What We Ate
Saturday
Date night! Mr. FG and I went to Five Guys for burgers.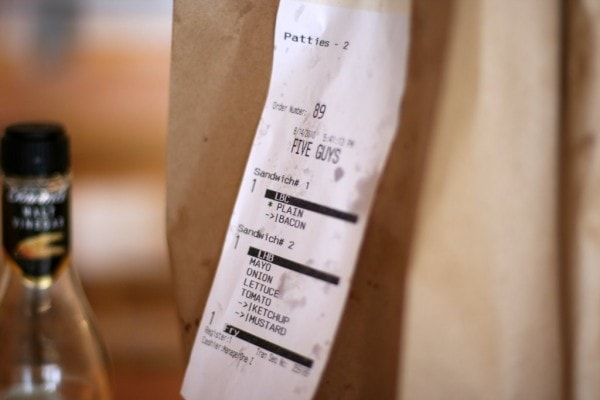 Sunday
I made pizza, using a make-ahead whole wheat crust dough.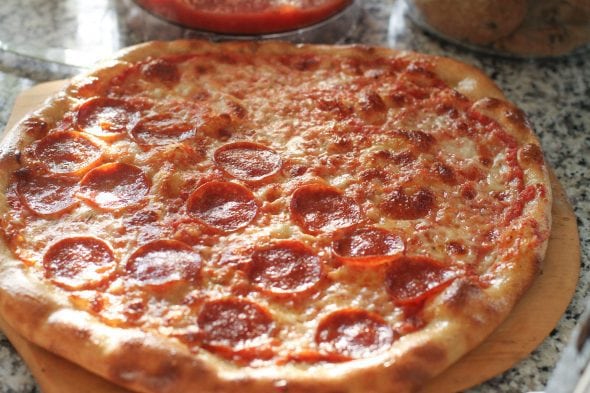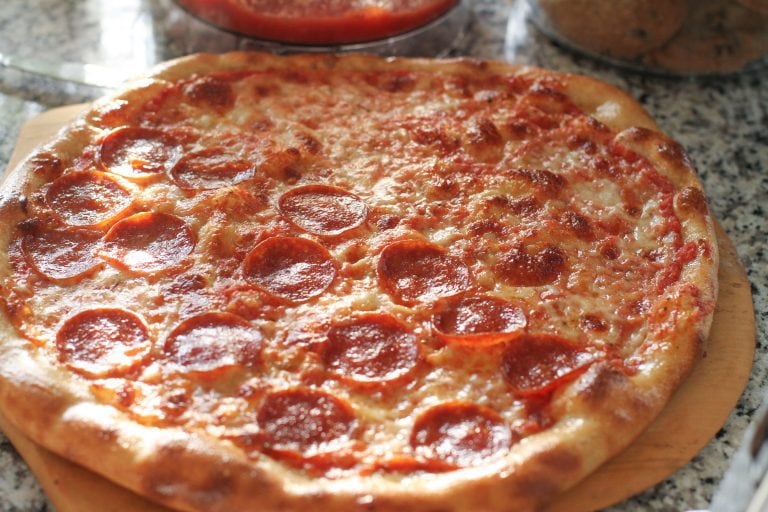 Monday
I got some ham out from the freezer and used it to make panini.  Easy-peasy.  We had a green salad with our sandwiches.
Tuesday
I rummaged through the freezer and found a random assortment of meats for tacos.  I cooked up the last of the shrimp, a few chicken tenderloins, and also some mango habanero chicken sausage.  So we had a kind of taco smorgasbord…pick your meat and add your toppings.
I made pico de gallo and guacamole too, of course.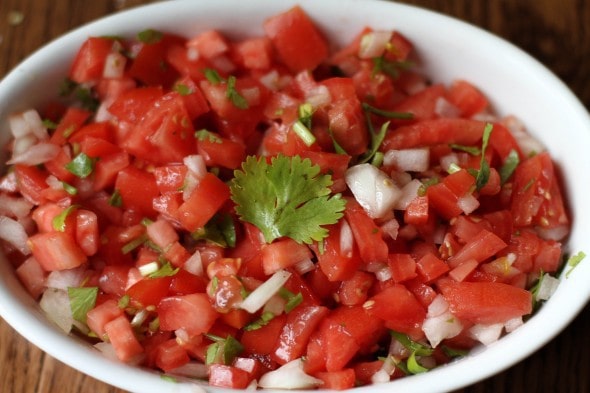 And we had applesauce. From the freezer, naturally.
Wednesday
I tried a new recipe from my Cook's Country magazine for Chicken Shawarma. It was great! And not very hard either.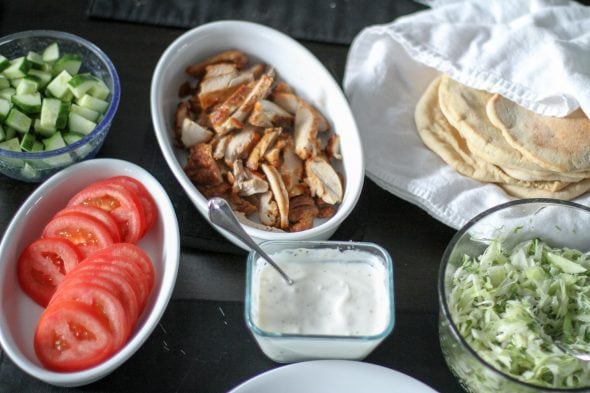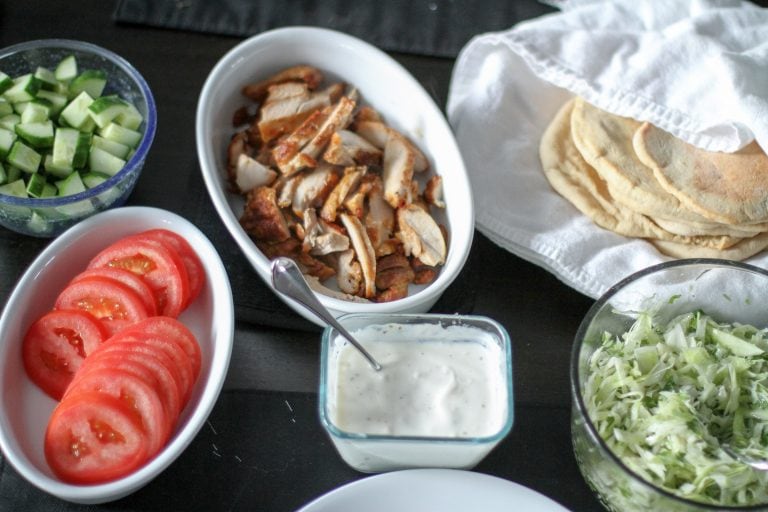 Except I made my own whole wheat pita bread and that made it much more time-consuming.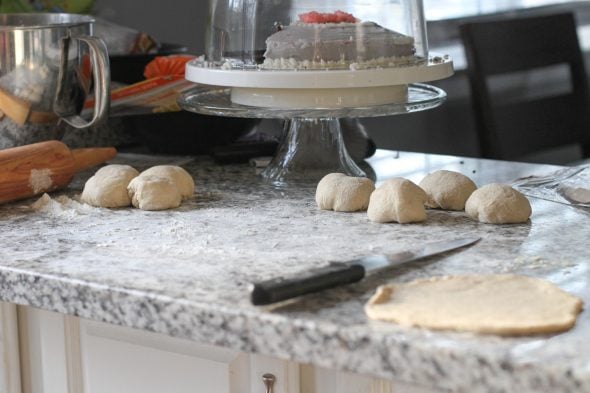 Incidentally, if you haven't tried Cook's Country yet, you really should! I usually get at least one or two good main dish recipes from each issue and that makes the subscription price completely worth it to me.
I had two partial packages of boneless, skinless chicken thighs in the freezer, so I used up both of those with this recipe.  Yay me!
Thursday
I cooked up some local sausage from my freezer and made buttermilk pancakes.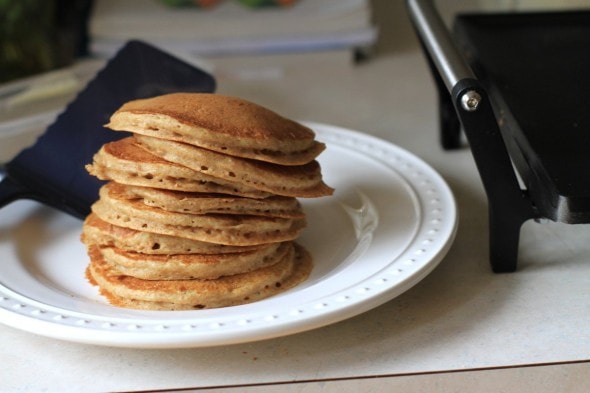 Friday
Sonia and Zoe are having a friend over and they are planning to make garlic pull-apart bread.  So I'm thinking maybe I should make some spaghetti for them to eat with their garlic bread.
What did you eat for dinner this week?
P.S. The Ultimate Bundles group has their annual Ultimate Homemaking Bundle available right now through Monday.  It's $29.97, and there are some pretty awesome bonuses this year, like a free $15 Strawesome gift certificate (for glass straws), a course from Get Your Pretty On (a super popular wardrobe course), and more.
Plus you get access to all the courses and ebooks in the bundle as well, from people like Tsh Oxenreider, Ruth Soukup, Anne Bogel, Jessica Fisher, Abby Lawson, and Crystal Paine.

There's a 30-day money back guarantee, so if you buy it and feel like it's not with the money, you can get a complete refund, no questions asked.
I bought a bundle and already ordered my Strawsome straws (from the clearance section OF COURSE.)