What I Spent
I got my Hungry Harvest box on Saturday ($25).
I spent $77 at Aldi and $40 at another grocery store (because Aldi doesn't always have everything I need.)
So, I'm at $142 for the week.
February Spending (average/goal is $150/week)
Week 1: $154
Week 2: $205
Week 3: $142
What We Ate
Saturday
Mish mash night!
Mr. FG and Zoe were out of town, I ate leftovers, Joshua made an egg and cheese burrito, Lisey got her free chicken soup from her Chick-Fil-A calendar card, and Sonia ate a Chick-Fil-A meal (she'd already used her calendar offer).
Sunday
I made buttermilk waffles, fried mush, and I fried up some local pork sausage.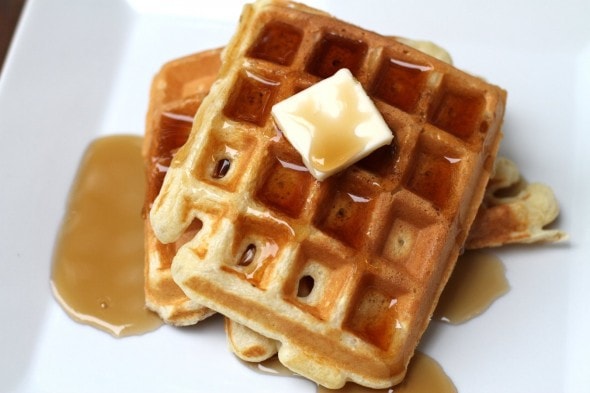 Monday
I tried a new recipe from my Cook's Illustrated magazine for an Asian recipe called 3 Cup Chicken. We had jasmine rice with that.
Tuesday
I got sick with a really bad cold.  So Sonia made tortellini soup, and we had a loaf of no-knead bread with that (which I made before I got sick).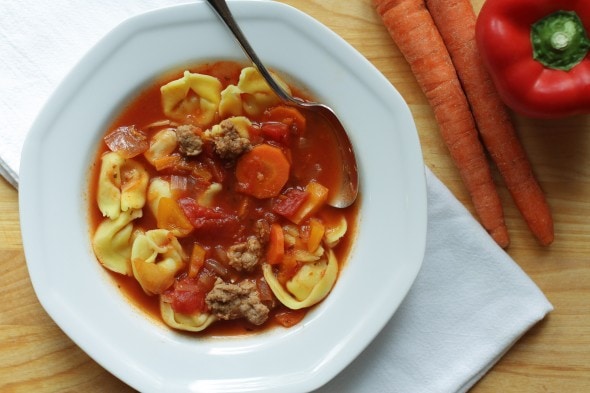 Wednesday
Mr. FG picked up pizza.
Thursday
Sonia made Swedish pancakes, bless her heart.
Friday
I'm feeling much more like myself today, which is lucky because it's Zoe's birthday party night! She's picked pulled chicken sandwiches for her main dish, plus all kinds of snack foods and sugary drinks.
What have you been eating this week?