When I did my reader survey last year, you guys said you'd like to learn more about investing.
I haven't blogged much about investing, largely because I'm not all that informed about it.  I mean, I understand 401(k)s and IRAs, but not much outside of that.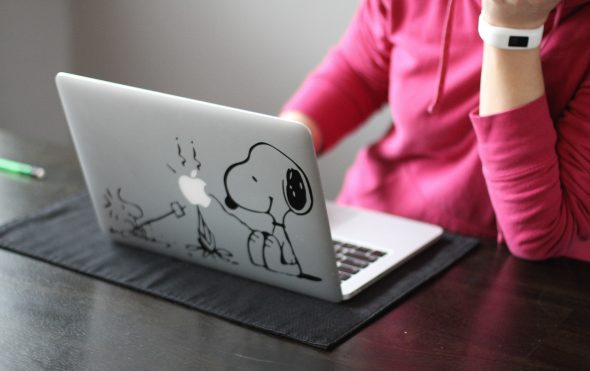 Unfortunately, I'm typical of a lot of women. For a variety of reasons, women are way less likely to make financial investments than men are, and that's not exactly fabulous.
(Why should the men be the only ones earning compound interest? We can do that with our money too!)
So, this year I'm going to make a point of learning and posting more about investing, and hopefully we all can learn something.
(Most FG readers are women, so a lot of you can probably stand to learn along with me!)
To kick things off, I'm going to share an investment company with you that is designed by women, for women.
It's called Ellevest, and Ellevest is all about closing the investment gap between men and women.
Due to regulations, I'm not allowed to share my own testimonial experience of using Ellevest, but I can tell you all about how it works and how you can get started.
Ellevest offers an easy-to-set-up, easy-to-use service to help you invest money toward specific goals.
You start out by entering some basic information, and Ellevest asks you about your goals and the timeline for those goals.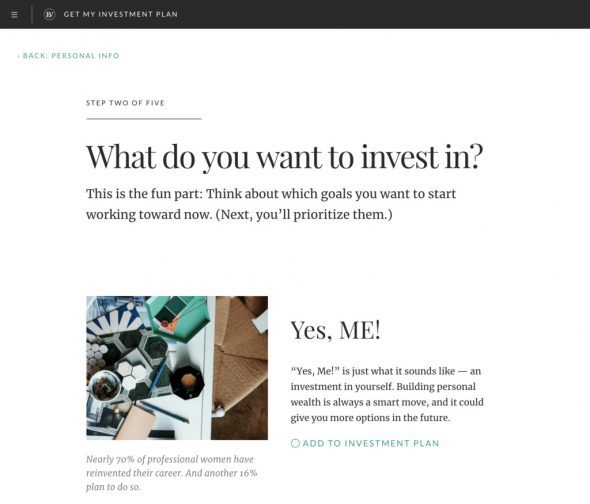 It's a little bit reminiscent of the way that tax prep programs take complicated information and turn it into a set of friendly interview questions.  It really reduces the fear/overwhelm factor!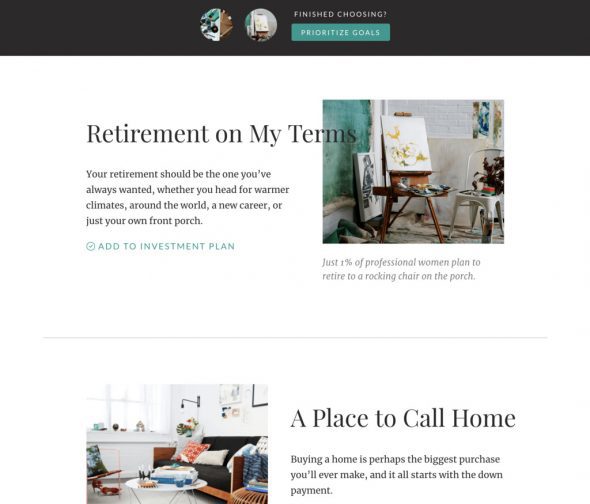 Based on what you enter, Ellevest suggests monthly contribution amounts. You can customize these and your timeline, and Ellevest will show you how these adjustments will affect your ability to reach your goals.
Why is Ellevest for women?
Ellevest offers investment options for retirement, but they also offer more than that.  You can choose to invest toward things like a dream vacation, starting a business, or the costs of future children.
If you've always thought of investing solely as a retirement option, these other options might feel less scary to you!
You aren't committing to locking your money away until you're 65…in fact, you can withdraw your money from Ellevest at any time with no penalty fees.
And if you feel like facing a retirement goal is too big, you can dip your toe into the world of investing by setting a smaller goal (say, $5,000 to start back to school.)
Also, since women tend statistically to be more risk-averse than men (see this Blackrock report), the Ellevest standard is a 70% likelihood of reaching your goal vs. the more standard 50%.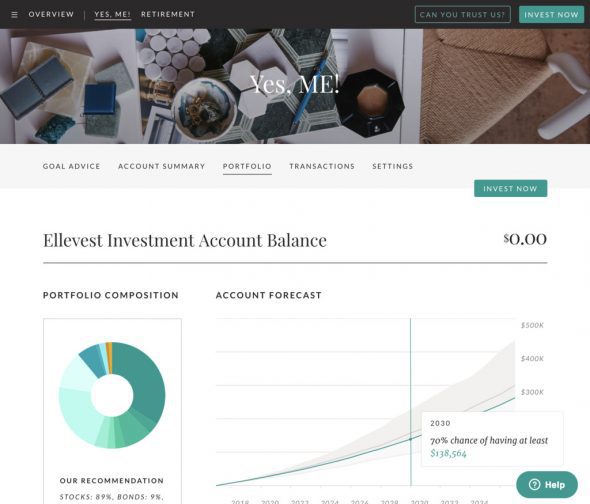 In addition, Ellevest's algorithms take into account that women's lifespans tend to be different than men's, and so does the curve of their salaries over time.  It really is specifically designed for women.
Plus, there are no minimums, so investing is accessible for women who don't have a nest egg to jump-start their investments.
Why should women care about investing?
Because we're not getting the most out of our money if we're not investing!
Ellevest's CEO and founder, Sally Krawcheck says:
"If we're not investing, we're doing most of the hard work around money, but we're only getting about half the reward. "
Ellevest's goal is to get women over the proverbial "pink wall" and into the world of investing by making it accessible and easy to get started.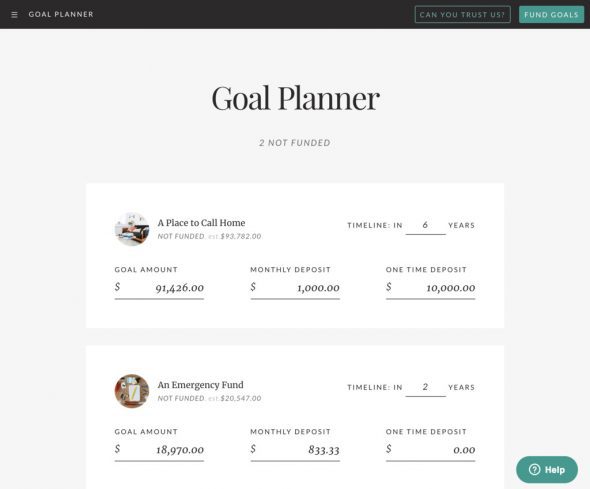 How much does Ellevest cost?
For accounts under $50,000, Ellevest charges a 0.25% fee (which means that an account with $10,000 in it will incur an annual fee of $25.)
Ellevest Emergency Fund accounts aren't charged any fees.
(See further pricing info for higher-balance accounts here.)
Why should I start investing with Ellevest?
It's designed by women, for women.
And most importantly, Ellevest makes it easy for women to get started with investing.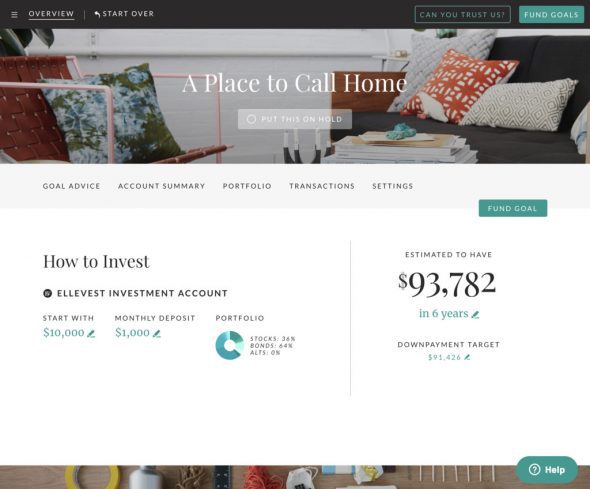 You don't have to be an expert on the stock market, you don't have to purchase and sell individual stocks, and you don't have to manage your portfolio.  Ellevest takes care of all of that for you for a minimal fee.
And that means you (Yes, you!) can invest your money.
You can do this!
And you can get started now.
Hop on over to Ellevest's site, answer a few questions, and you'll be on your way to creating a simple investment plan for your future dreams.
__________________
I tried to keep this brief so that it wouldn't feel overwhelming.  So, I know I haven't covered every single aspect of Ellevest.  If you have questions, just leave a comment, and I or my contacts at Ellevest will help you out!
I am working with Ellevest to help them spread the word to other women about investing. I earn a commission on accounts opened through my affiliate links. This post is not sponsored.