I mentioned this waaaay back in 2008, but with the recent price hike for real vanilla extract, I thought it needed a new mention.
(Also, there are a few more people reading now than there were in 2008.
)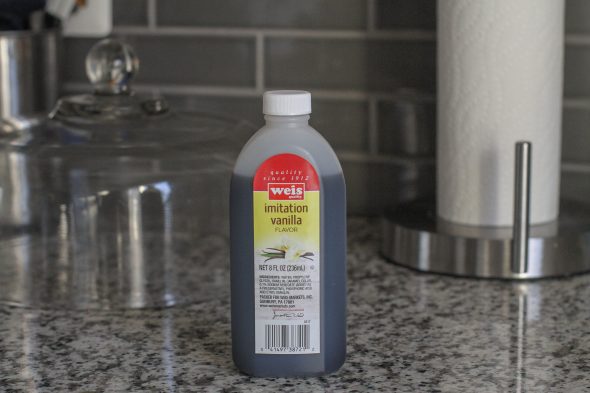 Cook's Illustrated/ATK/Cook's Country has done multiple taste tests with imitation vanilla vs. real vanilla extract, and they've reluctantly concluded that in baked goods, imitation vanilla is as good as real vanilla.
It's surprising, I know, but it's true!
So, keep two bottles in your baking cabinet: the real stuff for things like ice cream, pudding, homemade vanilla yogurt, and frostings and the imitation stuff for things that get baked (cookies, cakes, brownies).
P.S. In case you were wondering, there's been a vanilla bean shortage in the last year, which is why real vanilla is so pricey.